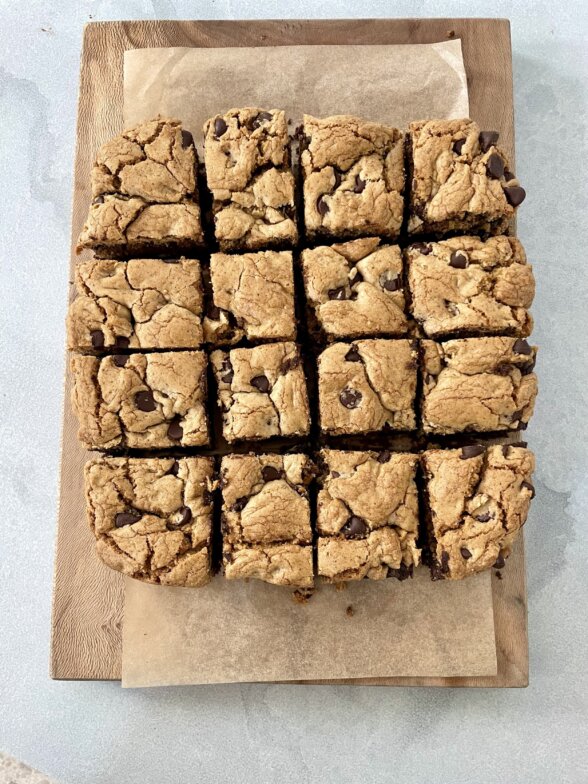 BIG NEWS!!!  I am offering two game-changing bootcamps starting next week!  I would love to have you in Plant-Based 2.0 if you are looking to do a deeper dive into plant-based eating and cooking.  The plant-based diet is truly the best way to eat for most people. It doesn't mean vegan and you don't have to give up all animal products forever.  This is my favorite course I have ever created.  Please join me and other great members of my community.  There's no time like the present to eat and cook for better health!  Please use the code YESPB2 for $100 off and I do have payment plan options!  The other course I am starting next week is Raising Healthy Eaters. I taught this once before and my email was flooded with success stories and gratitude after this course.  Believe me, I have been there and I have also come out the other end with three healthy eaters. If you are struggling, join me next week.  You will be in good hands.  🙂 Use the code KIDS100 for $100 off the course!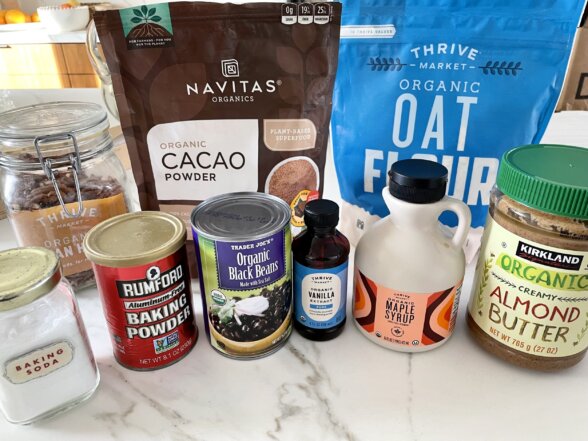 Ok, let's get on with this recipe!!  I never grew up eating dessert after dinner, so I didn't offer it to my kids as a ritual.  A little sweet snack in the lunch box perhaps, but I just never got into a routine of providing sweets more than once a day and again, never after dinner on a weeknight. That said, I have always loved making a special dessert on Valentine's Day, even if Valentine's Day falls on a weeknight.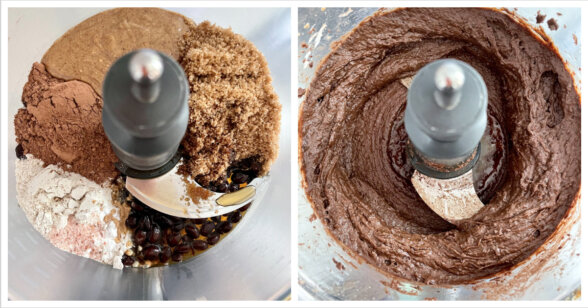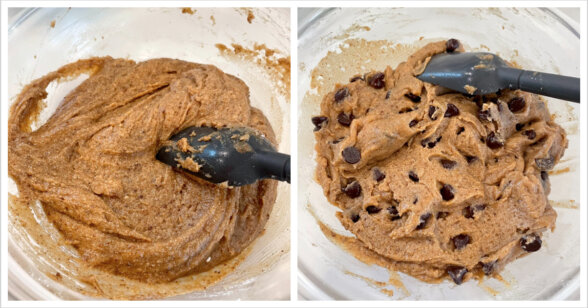 I try to keep it in my style which is not over the top, not a big deal, not overly sweet. I very often do something with chocolate, or festive with a red or pink color.  Of course the red or pink color is naturally-derived! In the past, I've posted about my OG Chocolate Zucchini Cake, Sprinkles Bakery's Vegan Red Velvet Cupcakes, Molten Lava Chocolate Cakes, and a Whole Grain Chocolate Chip Skillet Cookie.  Lots more options on my site of course like Pitaya Pancakes and a fun Valentine's Snack Board.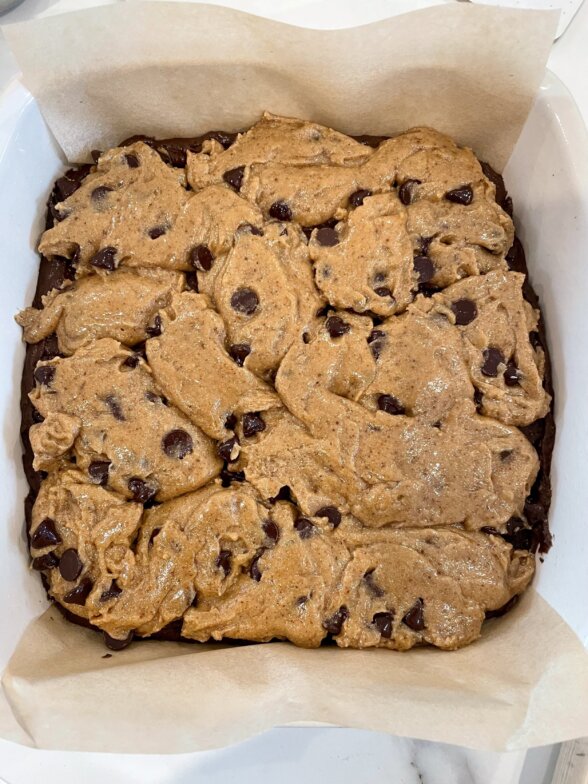 This recipe I am posting today is totally vegan and in my style – not overly sweet, higher quality ingredients, flexible, and delicious!  Brookies are half chocolate chip cookie and half brownie.  Why choose one when you can have both??  There are a gazillion brookie recipes out there, but this one I adapted from my friend Adeline at Vibrant and Pure.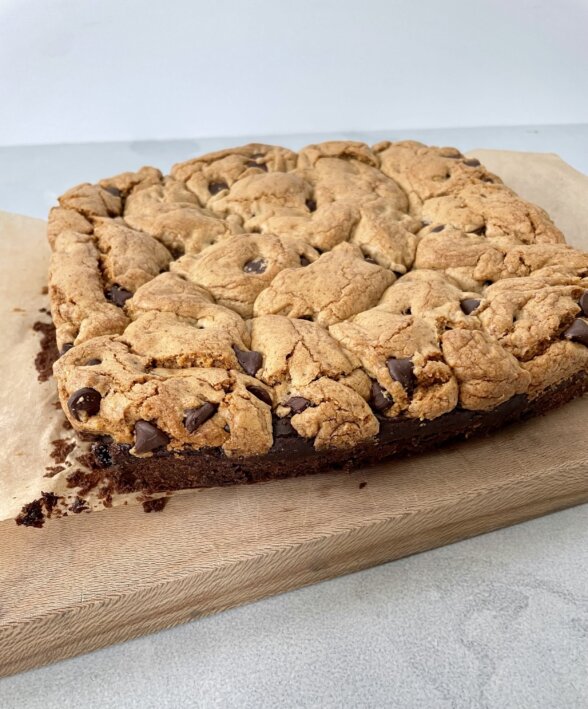 Spoiler alert: the base is a black bean brownie!  I have a black bean brownie recipe on my site as well. My recipe was from one of the first cooking classes I ever taught in 2009!  The brownie is a bit fudgier than this one, so I prefer this recipe which is still moist but holds up the cookie layer better.  PLUS, it's all dairy-free, egg-free, and totally vegan.  AND gluten-free if you choose gluten-free flours!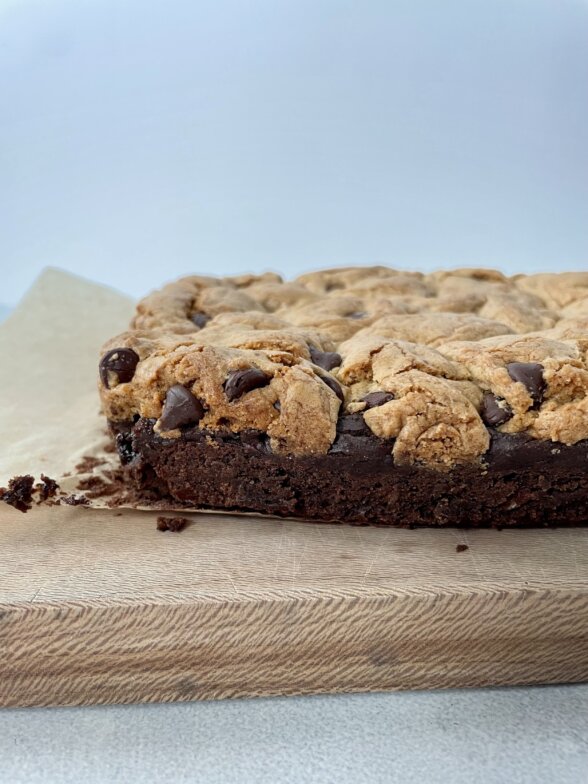 Since Valentine's Day falls on a Monday, I would make this on Sunday.  Allow it to cool completely and cover tightly.  These also freeze well, if you want to get them done today!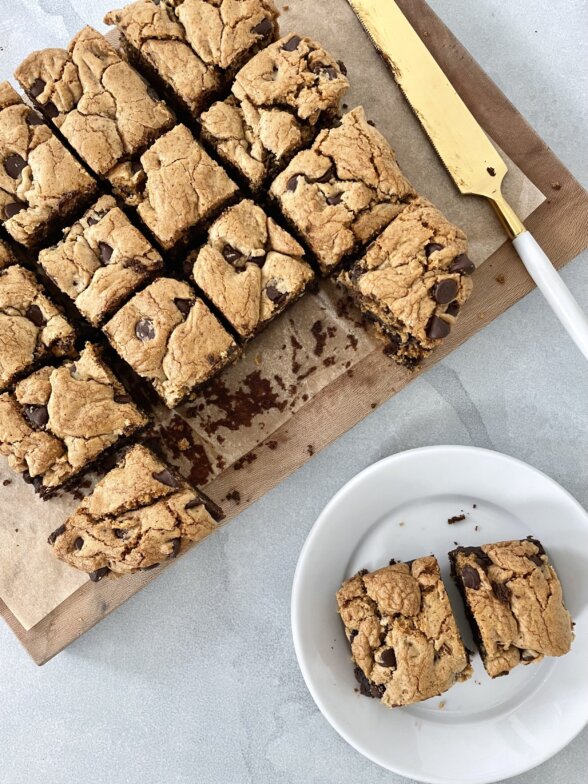 Please notice there are options for the nut butters.  Tahini (sesame seed paste) works great. Sunflower seed butter will tint the cookie layer green. It reacts with baking soda – not in a poisonous way of course – and it won't looks appetizing.  Try it for St. Patrick's Day though!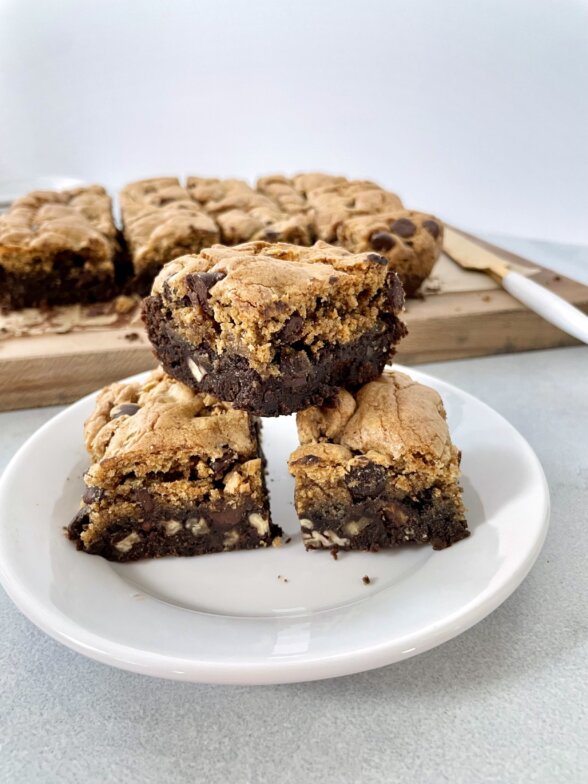 Next week, I'll share a new Super Bowl recipe in case you are hosting friends at home or you are bringing something to a party!  As always, if you make any of my recipes, please tag me @pamelasalzman #pamelasalzman so I can see them.  It makes my day to see your beautiful creations!
 

 

 

View this post on Instagram

 

 
Vegan Brookies
Ingredients
For the brownie layer:
1 15-ounce can of black beans, drained and rinsed, patted dry
¼ cup cacao powder or unsweetened cocoa powder
¼ cup flour (lots of options such as a nut flour or oat flour)
⅓ cup creamy almond or cashew butter (tahini works, too)
½ cup coconut sugar, maple sugar or brown sugar
¼ cup pure maple syrup or date syrup
1 teaspoon pure vanilla extract
¼ teaspoon aluminum-free baking powder
¼ teaspoon baking soda
¼ teaspoon sea salt
½ cup chopped walnuts or pecans (optional)
____________________________________
For the chocolate chip cookie layer:
1 ¼ cups oat flour (choose GF if needed)
½ teaspoon aluminum-free baking powder
½ teaspoon baking soda
½ teaspoon sea salt
¼ cup creamy almond or cashew butter or tahini
⅓ cup pure maple syrup
2 Tablespoons coconut sugar, maple sugar or brown sugar
¼ cup melted unrefined virgin coconut oil or olive oil
1 teaspoon pure vanilla extract
½ cup or more semi-sweet chocolate chips
Instructions
Preheat oven to 350 degrees F. Lightly grease an 8 x 8 pan with coconut oil or olive oil and line with unbleached parchment paper, if desired. I like to do this so the brookies come out of the pan easily.
Make the brownie layer: In the bowl of a food processor fitted with the metal blade, process all the brownie ingredients EXCEPT the chopped nuts, and process until smooth. Stir in chopped nuts. Spread batter on the bottom of the prepared pan.
Make the cookie dough layer: In a medium bowl, stir together the flour, baking powder, baking soda, and salt. In a separate bowl, whisk together the nut butter, maple syrup, sugar, oil, and vanilla until emulsified. Stir the wet mixture into the flour mixture until well combined. Stir in chocolate chips.
Take big dollops of cookie dough and scatter evenly over the brownie layer. Press into the brownie layer lightly. Bake for 30 minutes, until the edges are set and the cookie layer is golden brown. The center will seem underdone. Just allow to cool for at least one hour and they'll have the perfect fudgy consistency. If you don't like fudgy brownies, you can cook another 5 minutes or add an extra tablespoon of flour to the brownie batter.