Having the right kitchen tools can make cooking so much easier and more fun.  But you don't need every gizmo and gadget to be a successful home cook.  Here are a few of my favorites that I find indispensable.
1.  KNIVES the sharper the better.  A  good collection includes an 8-inch chef's knife, a 5 1/2-inch Santoku, a serrated bread knife, a 3 1/2-inch paring knife and a small serrated knife.  Good brands include Wusthof, Shun and Global.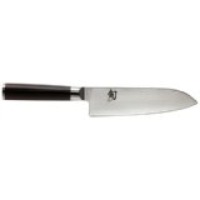 Global 7-Inch Hollow-Ground Santoku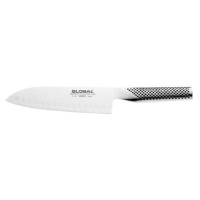 2.  FINE MESH SIEVE It multitasks as a flour sifter, stock strainer helps me rinse tiny quinoa without losing them all.
CIA Masters Collection 6-3/4-Inch Very Fine Mesh Strainer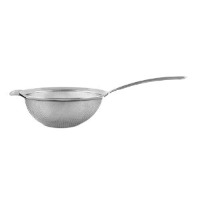 3.  IMMERSION BLENDER For pureeing soups right in the pot, it is a must and very easy to clean.
Cuisinart SmartStick Immersion Hand Blender in Brushed Chrome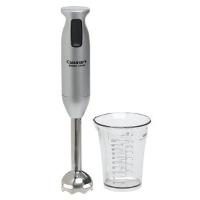 4.  MICROPLANE I have two sizes.  The fine grater is perfect for zesting citrus, grating nutmeg and parmesan cheese.  The medium is I use for chocolate, ginger and garlic.
Microplane Grater/Zester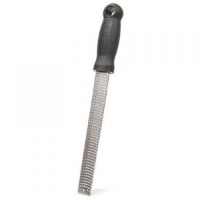 5.  TRIPLE TIMER Did I put the cake or the chicken in the oven at 4:15?  If you multitask in the kitchen as much as I do, you need a little help remembering what went in and when it needs to come out.  A triple timer is fantastic if you are cooking more than one thing at a time.
OXO Triple Timer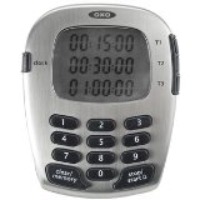 6.  ENAMELED CAST IRON DUTCH OVENS I have had several shapes and sizes for years and years and they are still as good as new even after being used for oatmeal in the morning and stew for dinner.
Le Creuset 3 1/2-quart Dutch Oven in Carribbean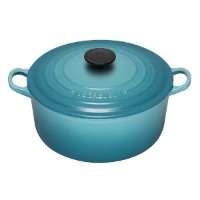 Lodge Enameled Cast-Iron 6-Quart Dutch Oven in Island Spice Red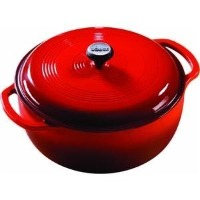 7.  STAINLESS STEEL SAUTE PANS A less reactive and risky choice over aluminum and non-stick.  I have 6-, 8-, 10-, 12- and 14-inch plus a straight-sided skillet for poaching and braising.
Cuisinart Contour Stainless 12 Inch Skillet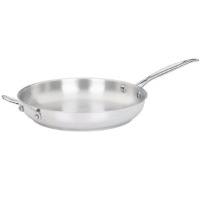 All Clad Stainless Steel 4-Quart Brown and Braise Pan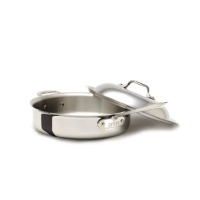 8.  FOOD PROCESSOR WITH ATTACHMENTS My food processor is my BFF.  Don't underestimate the grating and slicing attachments.  They make quick work of tedious jobs like shredding pounds of carrots or slicing a bag of onions.
Cuisinart PowerPrep Plus 14-Cup Capacity Food Processor, White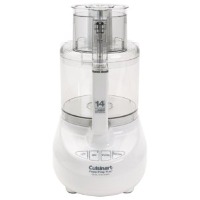 9.  SWING ARM ICE CREAM SCOOP I favor the ones by Piazza which I have had forever.  I use ice cream scoops for the occasional frozen dessert, but more often to dole out equal amounts of muffin batter or cookie dough.  I have a 1-inch and 1 3/4-inch scoops.
Piazza Ice Cream Scoops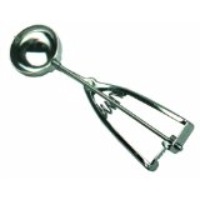 10.  BUTTER WARMER For melting the smallest amount of butter or coconut oil without using a microwave.
All-Clad Stainless Butter Warmer with Pour Spouts