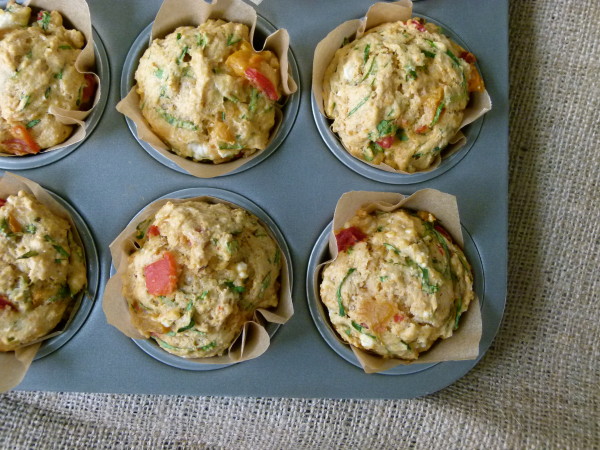 If you read my last post, you know that we haven't gone out for Mother's Day in several years and this Sunday will be no different.  Truth be told, I couldn't be happier for several already mentioned reasons.  I am, however, definitely not cooking on Sunday, but instead leaving that to the men for this one and only day.  But if I were cooking, I would make these fabulous savory muffins and serve them with a very veggie frittata.  Can you tell I am pushing a low-glycemic agenda this week?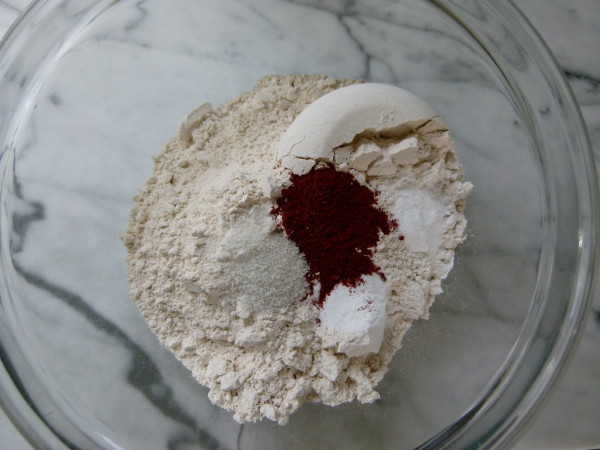 Have you ever had too much sugar and carbs at brunch that the entire rest of the day you just felt "off?"  Done it, hate it.  I always have a hard time bouncing back after starting the day with chocolate chip French toast, a blueberry crumb muffin, fruit salad and a mimosa.  No, friends, that is not a balanced meal.  Instead, I make a concerted effort to balance out the token coffee cake with plenty of protein and hearty, savory fare.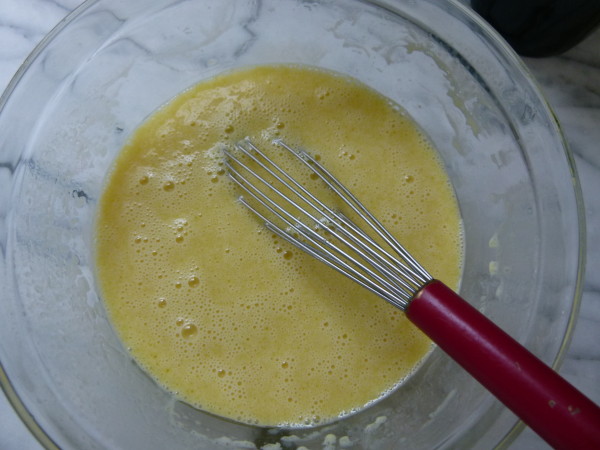 If my husband brings in bagels, I make sure there's wild smoked salmon and sliced cucumbers and tomatoes.  Yogurt gets placed next to the homemade granola and there's always a savory egg dish of some sort.  Even if I'm serving a crowd, I'll double frittata recipes and bake them in large rimmed sheet pans.  Yes, you can do that!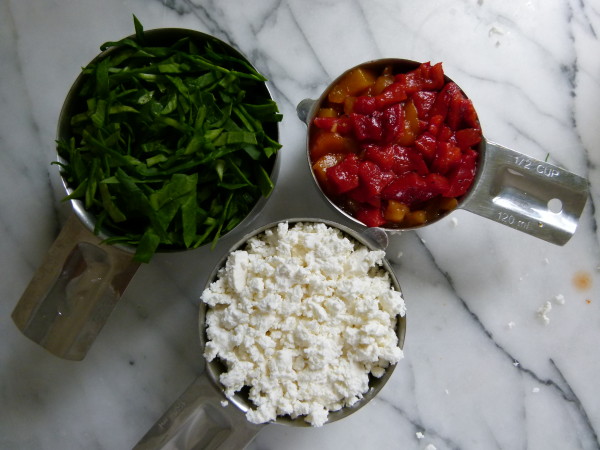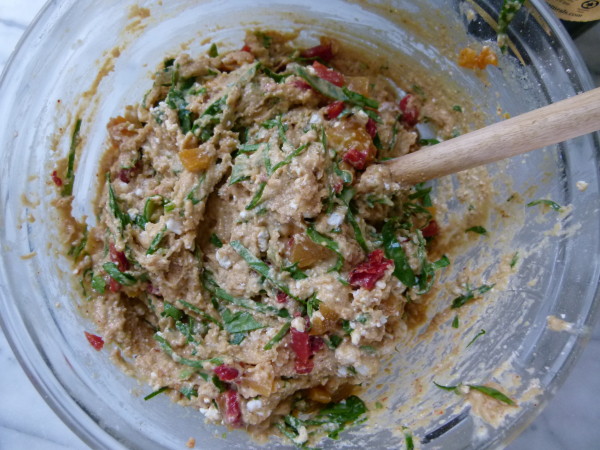 Muffins and quick breads are very popular for brunch, and I have several recipes on this site, but I think these with spinach and roasted peppers are so delicious and a fresh change of pace from the ones you would normally expect.  They're also fairly easy to put together.  In fact, you can combine your dry ingredients the day before and have your spinach, feta and peppers prepped and ready to go, so that all you really need to do is stir everything together and bake the morning of Mother's Day.  Like most muffins, these are much better fresh out of the oven, but if you have leftovers, just store them in the fridge and warm them in the oven for a few minutes.  These are also the perfect match with any egg dish, whether simply scrambled or baked in a fritatta.  My most favorite frittata is this one with Swiss chard, but the one I just posted the other day with asparagus and artichokes is a close second.  Certainly, these muffins aren't just for brunch, but make a great little extra something with a bowl of soup or in the next day's lunchbox.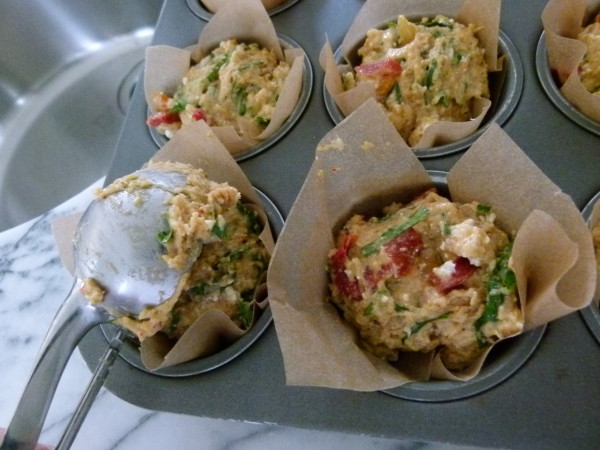 In the same way I love looking at what's in people's grocery carts (is that creepy?), I love hearing about your menus for holidays and special occasions.  Do share with me what you're planning or what you would love someone to make for you!!  Happy Mother's Day to all you beautiful mamas!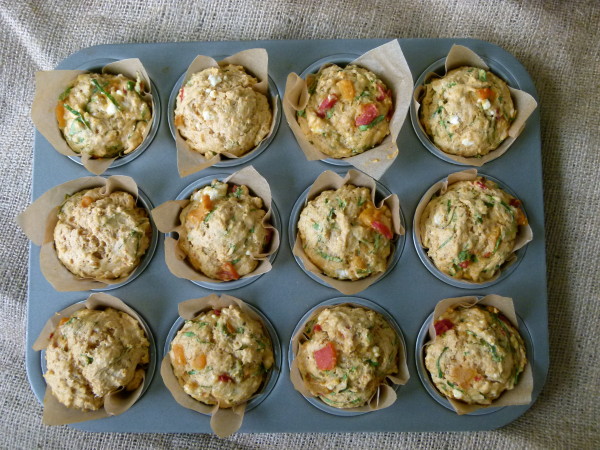 Savory Muffins with Spinach, Roasted Peppers and Feta
Author:
Pamela, adapted from Bon Appetit
Serves:
makes 12 standard muffins
Ingredients
2 ¾ cups whole wheat pastry flour or all-purpose flour (or a combo)*
2 teaspoons aluminum-free baking powder
1 teaspoon paprika
¾ teaspoon sea salt
pinch of cayenne pepper
¾ cup whole milk or unsweetened plain, hemp milk
½ cup unrefined olive oil
2 Tablespoons maple syrup
2 large eggs
1 cup thinly sliced spinach leaves
¾ cup crumbled feta cheese
½ cup chopped roasted red peppers or drained mild Peppadew peppers
Instructions
Preheat oven to 375 degrees. Line 12 standard muffin cups with unbleached parchment paper liners (or cut parchment paper squares to fit.)
Whisk flour, baking powder, paprika, salt and cayenne in a medium bowl.
Whisk milk, oil, maple syrup and eggs in a large bowl and combine well.
Add dry mixture to wet and stir until just combined. Fold in spinach, feta and peppers.
Divide batter evenly among prepared muffin cups. I use a large ice cream scoop to do this.
Bake muffins until a toothpick inserted into the center comes out clean, about 25 minutes. Cool 5 minutes and then transfer to a wire cooling rack or eat warm. Best eaten the same day that they're made.
Notes
*To make these gluten-free, substitute wheat flour with 2 ¾ cups King Arthur Multi-purpose Gluten-free Flour + 1 ½ teaspoons xanthan gum.