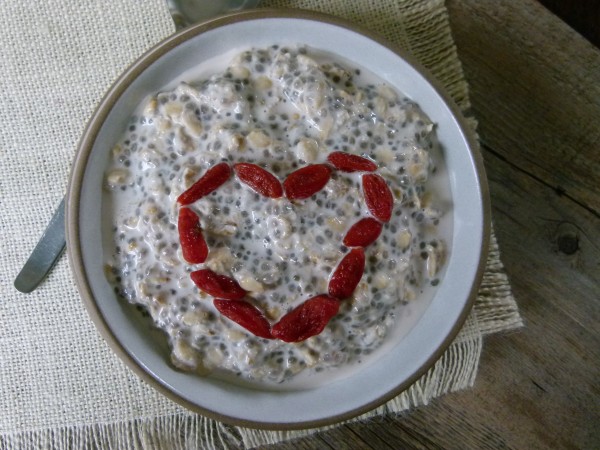 I know not all my dear readers and cooking class students have children, and therefore are not likely submerged chin-deep in back-to-school chaos right now.  You lucky ducks.  I have three kids in three different schools and I can't keep track of all the back-to-school nights and picture days.  And it's only September!  I've got my priorities straight though.  Mr. Picky hasn't had a haircut in three months, but I've got a freezer full of blueberry-banana bread and vegan oatmeal chocolate chip cookie dough.  Yes, ma'am.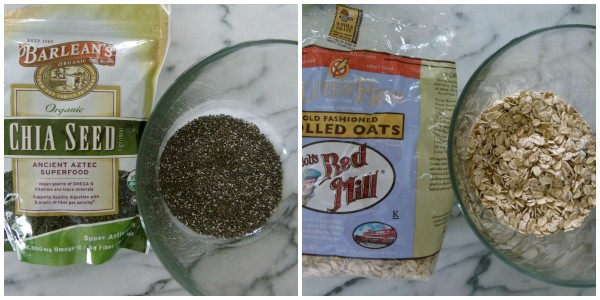 The point I was actually trying to get to is that these most recent posts aren't just meant for those whose Monday-Fridays are considered "school days."  I'd like to think all the recipes I post are relevant to anyone trying to eat well.  And one thing we all have in common these days, whether you have kids or not, is lack of time.  Unfortunately, I don't think little old me is going to change that.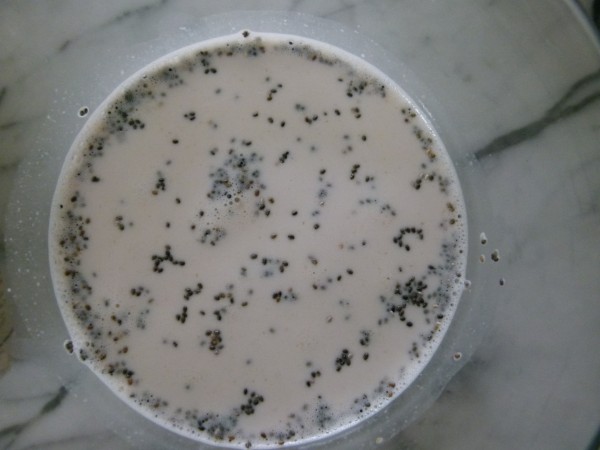 I used to think that it was silly for me to post recipes with 3 ingredients, that take 30 seconds to make, and that have probably been pinned more than a certain VMA performance has been viewed.  (Sorry for the reminder.)  But then my students plead with me, "we want more 30 second recipes!"  So if you haven't been introduced to raw chia and oat porridge, and at least one person on instagram asked for the recipe last week when I posted a picture of my breakfast, here it is!  I probably eat this 3-4 times a week from July through October, because it is a refrigerated dish and slightly cooling so it's better for you during the warmer months.  It is super healthful since the oats are soaked overnight, which makes them much more digestible.  On its own, this is a well-balanced breakfast with protein, fiber, complex carbs and high quality fat.  But we usually add either fresh or dried fruit to it.   And like I said, it is a cinch to make, almost disappointingly easy.  But this time of year, I've got nothing to prove.  Enjoy!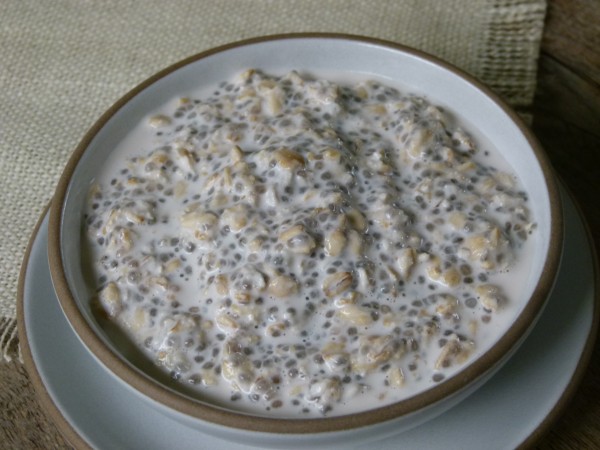 Overnight Refrigerator Oat and Chia Porridge
Serves:
serves 2-4 (this amount is perfect for my two girls and me)
Ingredients
2 Tablespoons chia seeds (I like Barleans)
1 cup rolled oats (look for certified gluten-free oats to make this a gluten-free recipe)
2 cups almond milk, preferably homemade, or milk of choice
sweetener of choice to taste, if desired
Instructions
Place chia seeds and oats in a 4-cup container. Pour almond milk and sweetener, if using, over mixture and stir to combine, making sure to break up any clumps of chia seeds.
Cover and refrigerate at least 6 hours or overnight so the mixture has time to thicken. Stir before serving.
This will last as long as your almond milk, meaning if you use homemade almond milk, this porridge will only stay fresh a few days.
Notes
I usually use date-sweetened almond milk and no other sweetener, or unsweetened almond milk and a couple drops of stevia.