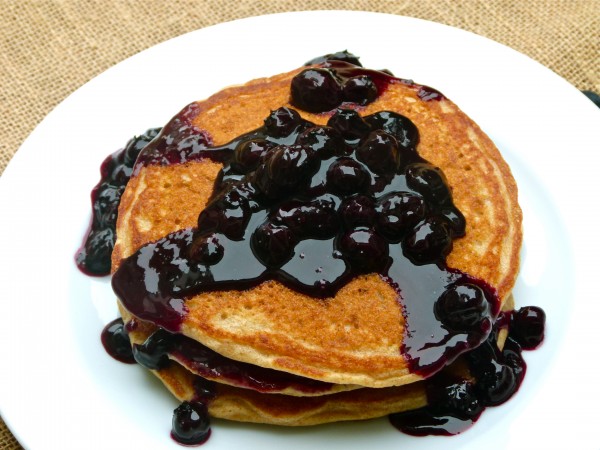 I know what you're thinking.   "We waited five whole days for a new recipe and it's blueberry sauce?  That's the best she could come up with?"  You know what, friends?  I have been busy!  Daughter #1 is still far, far away playing college student and Mr. Picky is at sleep away camp for two weeks.  I sure do miss those brats.  But Daughter #2 is an only child right now and is acting like it.  She wants all of our attention, especially since it was her birthday the other day.  She wore a tiara for three straight days.  If you're new here and you're envisioning a toddler, Daughter #2 is 15.  Just to paint an accurate picture.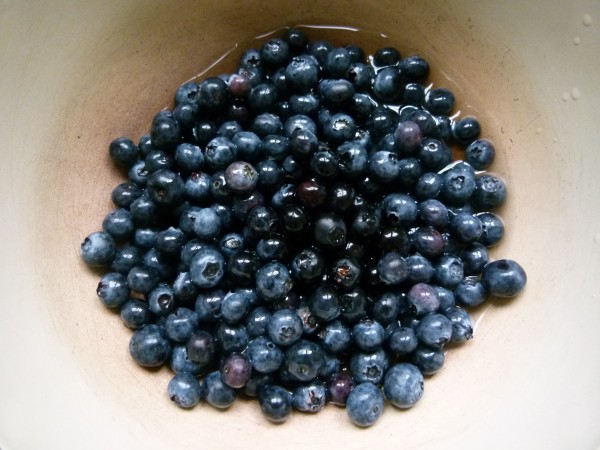 Besides doting on my newly crowned princess, I have been taking advantage of a little more freedom and I am trying to tackle my list of ambitious projects and must-dos.  Why does it seems as though two weeks is plenty of time to reorganize the garage, Mr. Picky's room and the pantry AND watch the entire season of "The Americans" AND test new recipes AND exercise, get a manicure and visit a museum?  Well, I am 10 days into those two weeks and I think I moved a box of finger paints from one corner of the garage to another and took Mr. Picky's room apart, but haven't put it back together.  No so productive.  The hubby and I did go to the Hammer Museum in Westwood Saturday afternoon before meeting our friends for dinner who also have kids away at sleepaway camp.  Lovely.  We also obsessively watched the entire season of "The Americans" in three nights.  "It's only 11:45.  One more episode!"  So testing new recipes has sort of fallen by the wayside, sorry!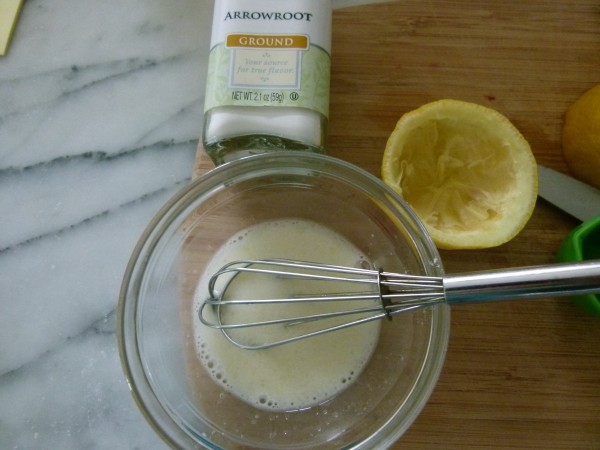 But before you think this blueberry sauce is something you can live without, I will tell you to think again!  We have been eating this on everything, it's so amazing.  My husband keeps asking me, "Is there anymore of that blueberry sauce left?"  "Where did you hide the blueberry sauce?"  Maybe you're hiding it, dude.  In your stomach!  I'm so not funny.  The point is, we have found so many ways to enjoy this, albeit not such original ways — swirled into yogurt with or without granola, on pancakes, on top of hot oatmeal or porridge, over vanilla ice cream.  And it takes a whole 1 minute of prep, about 5 minutes to cook and makes everything seem extra-special.  See, I had time for something.
Can we chat for a second about some of the other blueberry sauce recipes out there?  I'm not pointing links or anything, but what's up with the 1 cup of sugar for a pint of blueberries?  Fruit is already sweet, for goodness sake.  I don't get it.  If you don't want to taste blueberries, don't make blueberry sauce!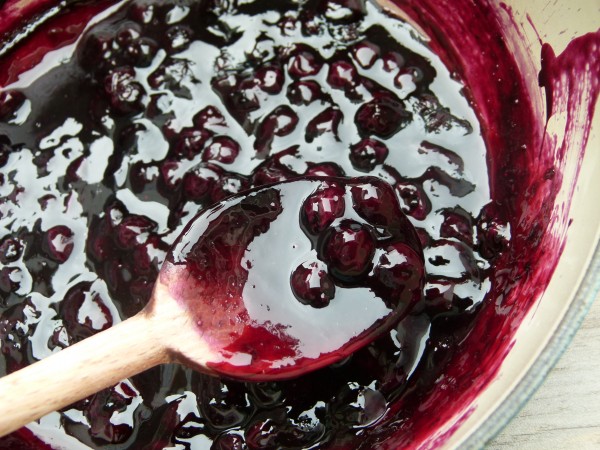 I absolutely love blueberries and I can argue that they are one of the most beneficial foods out there.  How excited are you right now?  Delicious and insanely good for you!  Blueberries have one of the highest antioxidant profiles, as well as lots of fiber and Vitamin C, and they're lower in fructose than most other fruits.  High antioxidant + low glycemic = beauty food.  Botox or blueberries?  You don't have to answer that.  In all seriousness, blueberries contain compounds that support the health of the cardiovascular system, as well as eye health, cognitive function, and blood sugar stability.  Have I convinced you to give this a try?  Good.  Gotta run.  Hubby wants to watch the entire season of "House of Cards" and Mr. Picky is back on Saturday!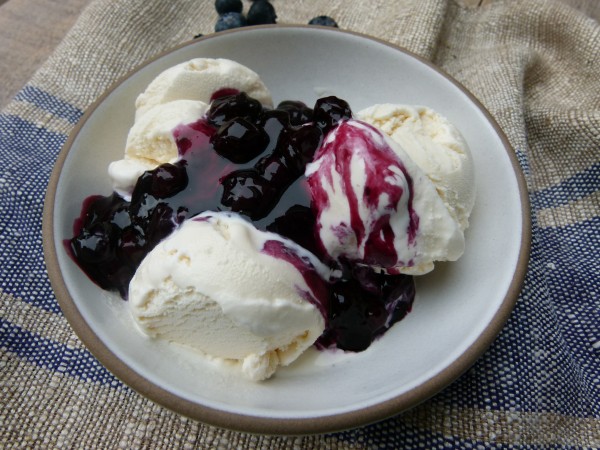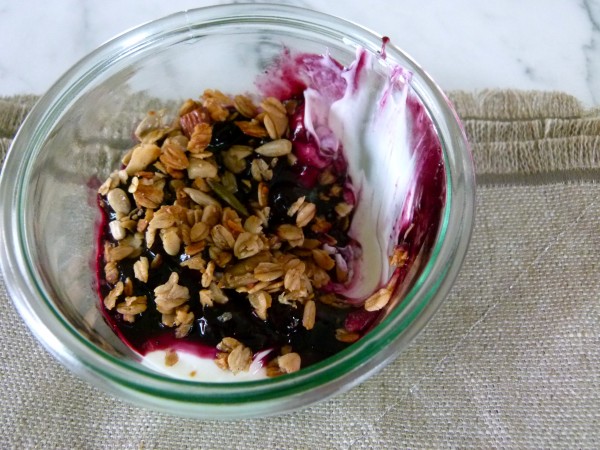 Blueberry Sauce
Serves:
makes 1¼ cups of sauce
Ingredients
1 Tablespoon arrowroot powder
1 Tablespoon freshly squeezed lemon juice
1 pint blueberries
3 Tablespoons Grade A maple syrup (Grade A is light in flavor than Grade B) or cane sugar
3 Tablespoons water
Instructions
In a small bowl, whisk the arrowroot in the lemon juice until dissolved. Set aside.
Place the blueberries, maple syrup and water in a small saucepan. Bring to a boil and simmer for 4 minutes.
Add the arrowroot and lemon juice mixture and stir to combine. Simmer for another 3-4 minutes until blueberries are very soft and sauce has thickened.
Serve warm over pancakes or ice cream or refrigerate up to 5 days for later use.  Sauce will thicken as it sits and cools.