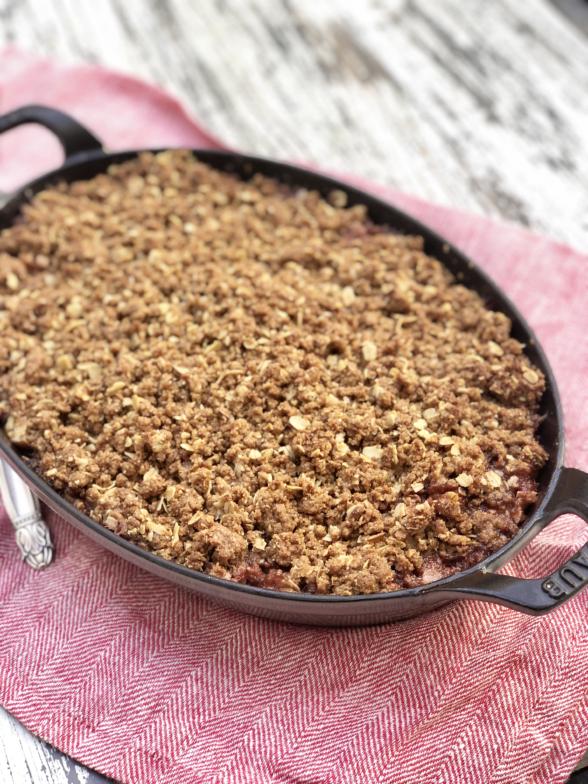 I am sooooo looking forward to Christmas; it's my favorite week of the year.  My husband, kids, and I hunker down at my parents' house on Long Island with my two sisters and their families.  It's pretty chill, as the kids say.  We cook together, play games, do a difficult puzzle, watch football and movies and linger at the table for a long time after each meal.  It's simple, but pretty much the best.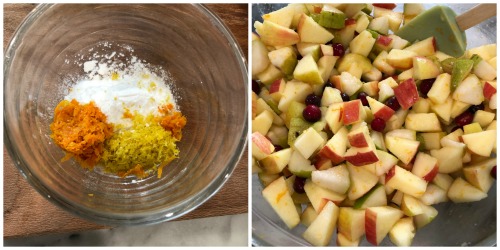 I think Christmas was my dad's favorite holiday too.  He loved a full house and everyone being together.  He also loved any reason to pop open a bottle of champagne, eat roasted chestnuts and baccala.  This is our first Christmas without him and I am as heartbroken as ever.  I can barely write the words to express myself.  But we all have to move forward, I suppose.  Sigh.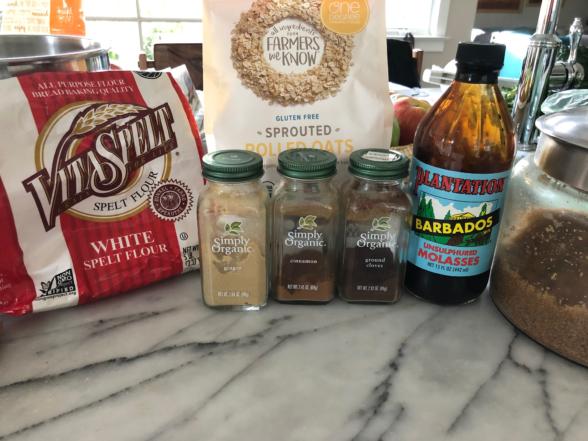 We have followed some traditions for my entire life, but my mom is always up for something new, too.  This year's menu is getting a vegan entrée, lentil shepherd's pie, and we're replacing beef with poultry.  The sides are usually all vegetables and we change those up from time to time.  My aunt makes a dozen cookies and brings locally made chocolate; and my sister's father-in-law makes several, yes several, coffeecakes.  I make a different dessert every year, usually whatever I just taught in my classes that month.  This year I taught a peppermint bark shortbread which I know will be a huge hit.  But I would also love a fruit-based dessert, like this Pear-Cranberry Gingersnap Crisp.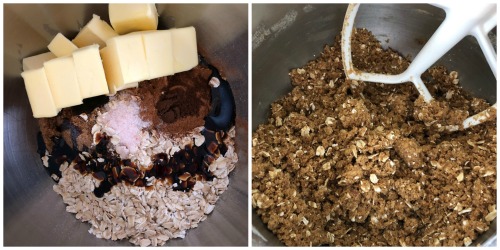 This crisp tastes like juicy fall fruits mingled with a crunchy gingersnap  cookie.  Heaven.  I've made this with all apples, apples + cranberries, apples + pears, pears + cranberries, and apples + pears + cranberries and I can say it's always amazing.  The topping is very unique with gingerbread spices and molasses, but still with that characteristic nubby texture.   It might be my favorite crisp ever.  I have been known to eat leftovers for breakfast with yogurt or spooned onto oatmeal.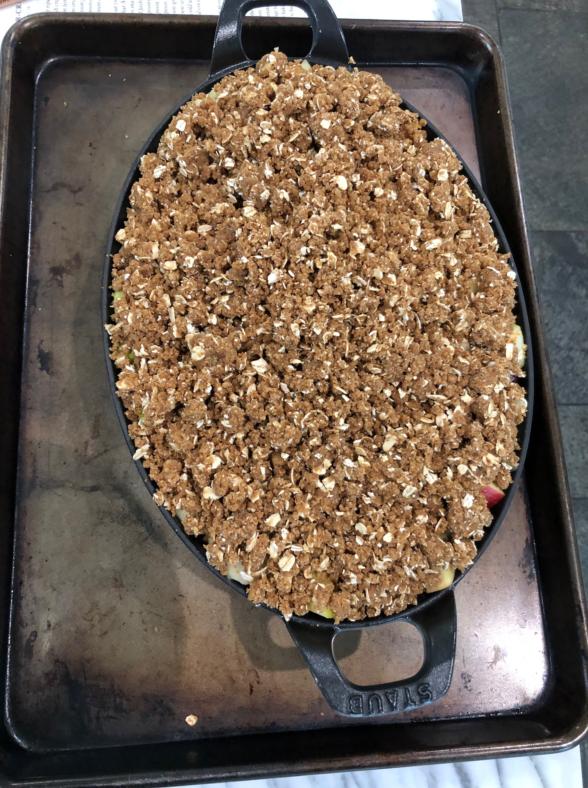 Fruit crisps should showcase what's in season, so no stone fruit for me right now, only the bounty of fall/winter.  One of the great things about a crisp is that you can make the topping a few months in advance and freeze it.  You can take it straight from the freezer and top the fruit or refrigerate it for a few days.  The fruit mixture can be prepared in the morning and kept refrigerated.  So easy for entertaining and easy to multiply for a crowd or halve for a smaller crew.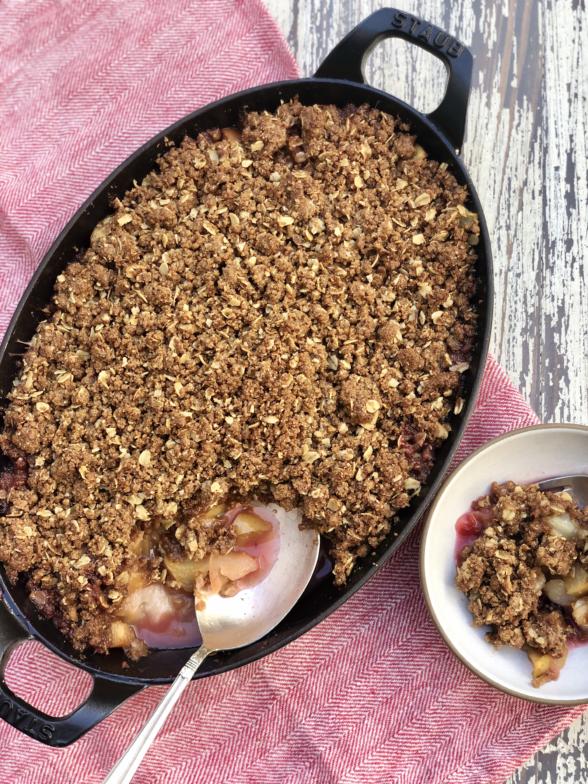 One of the best gifts in my life is you all.  I am so grateful that we have connected in my little space here, in my classes, and on social media.   I want to thank you for your comments, feedback, stories, wins, and for trusting me enough to bring me into your family's meals and holidays.  I am truly honored and humbled.  I wish all of you a blessed Christmas, Hanukkah and holiday season!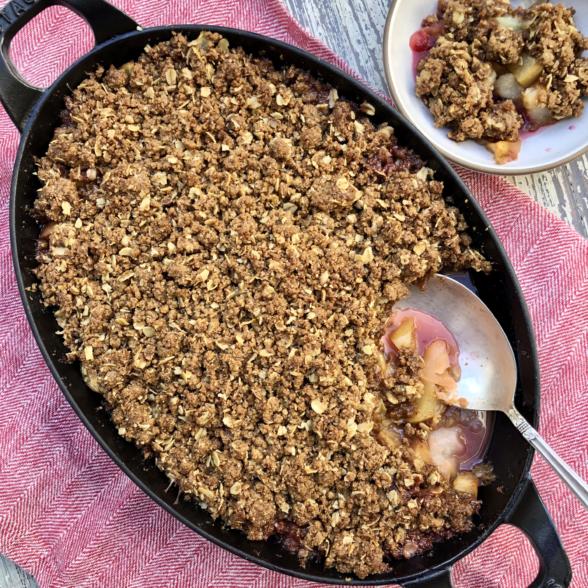 I love seeing all your creations, especially during the holidays!  Please tag me #pamelasalzman @pamelasalzman so I can see them all!
Shop the tools for this recipe by clicking on the images below:

Pear-Cranberry Gingersnap Crisp
Ingredients
8 firm, but ripe Bartlett or D'Anjou pears, quartered, cored and chopped
1 cup fresh cranberries
1 teaspoon lemon zest
1 teaspoon orange zest
1 Tablespoon fresh lemon juice
3 Tablespoons fresh orange juice
1 Tablespoon arrowroot
Topping:
2 cups flour (whole wheat pastry, spelt, or for GF a combo of GF oat flour and a GF Flour blend)
1⅓ cups muscovado sugar, maple sugar or brown sugar
1 cup old fashioned rolled oats (for GF, look for labeled GF oats)
2 Tablespoons unsulphured molasses (not blackstrap)
1 Tablespoon ground ginger
1 Tablespoon ground cinnamon
¾ teaspoon ground cloves
½ teaspoon sea salt
2 sticks cold unsalted butter or vegan butter, cut into 1-inch pieces or cold unrefined coconut oil
Instructions
Preheat an oven to 350 degrees.
In a large bowl, toss the fruit with the zests, juices and arrowroot. Transfer to a 13 x 9-inch baking dish.
Add all topping ingredients in the bowl of a mixer fitted with the paddle attachment. Blend until the mixture resembles small peas. This can also be done by hand with a pastry blender. Squeeze with your hands to create small clumps. Topping can also be made ahead and refrigerated for up to 3 days or frozen for up to 3 months.
Arrange topping over fruit to cover.
Place baking dish on a rimmed baking sheet and bake for about 50-60 minutes or until the fruit is bubbling.
Notes
To halve this recipe, use an 8 x 8 or 9-inch round baking dish. In these photos, I used a 9 x 11-inch oval and multiplied all ingredients by ¾.