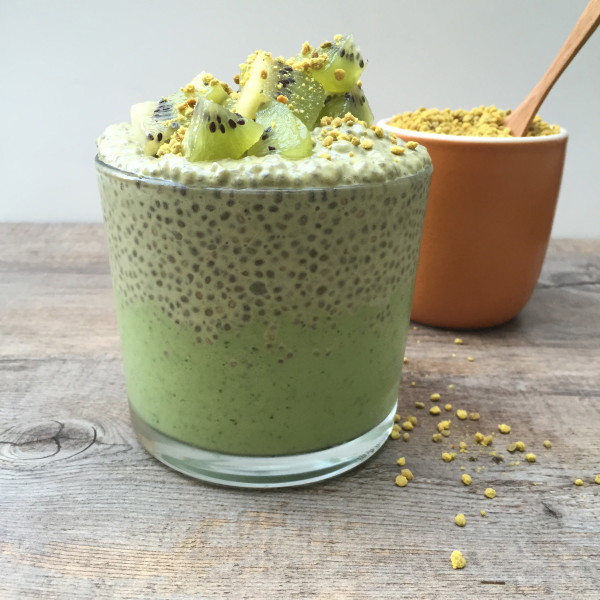 I promised I would get this recipe to you before St. Patrick's Day and I have delivered!  I know neither chia pudding nor matcha has any Irish lineage, but I don't think we need to be limited to corned beef and cabbage on St. Patty's Day.  Why not just think green all day?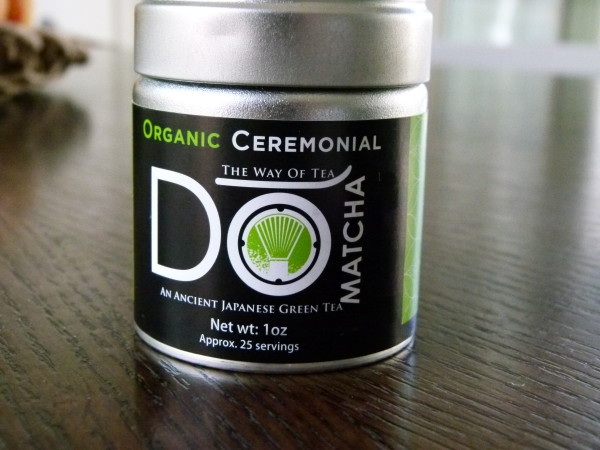 I've been saying this for years — St. Patrick's Day is a holiday where everyone expects green food.  And do not think I am talking about those offensive green bagels from the local bakery.  Green food dye is out of the question, healthy friends.  You have a huge opportunity to get spinach and kale and avocado into smoothies and no one will think it's weird!  (Leprechaun Juice recipe here and Healthy Mint Chip Smoothie here.)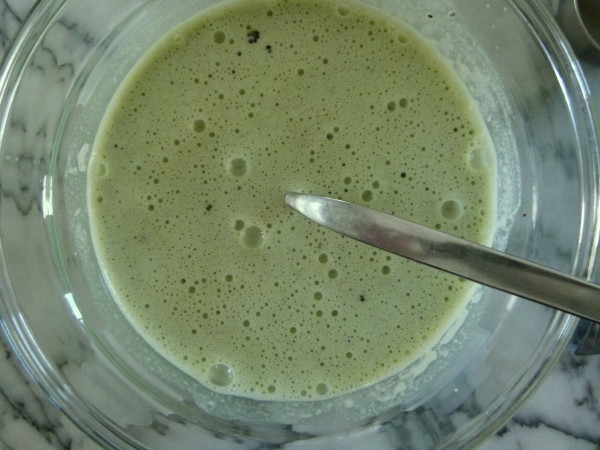 I came up with this parfait concoction because I am really into blending my chia pudding these days with other textures — creamy, crunchy, juicy, whatever.  And I also thought about ways to tint food naturally green.  Spinach and avocado are the obvious ways to go, but I had a hunch matcha would work and it did!  I just wrote about matcha in my last Friday favorites post.  It's actually green tea leaves finely ground so you consume the whole thing.  You need the tiniest amount to add a lovely green tint and you also take advantage of the benefits of matcha.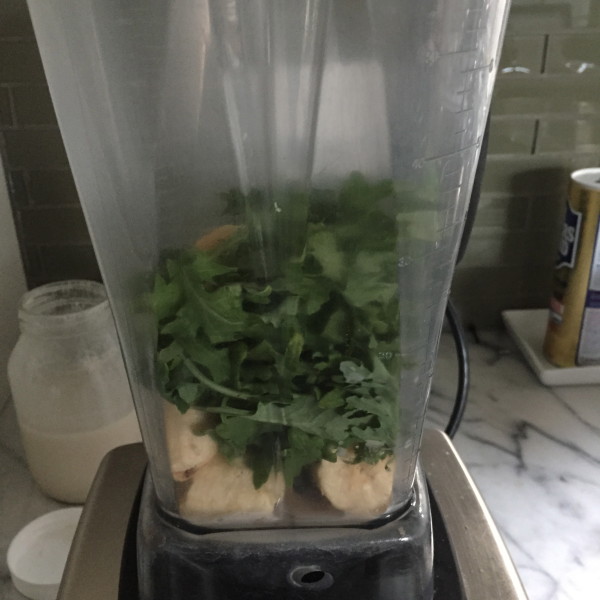 You don't need to follow this recipe exactly, but the concept is worth considering.  The bottom layer is basically a smoothie bowl, i.e. a smoothie thick enough to eat with a spoon.  I made this version with frozen banana, baby kale leaves, vanilla and a little almond milk.  Spinach would make this much more mild than kale.  The next layer is the chia pudding.  And then I top it all off with some diced fruit and something else with a little texture.  The variations on all the layers are endless, but this "recipe" I thought was cute for St. Patrick's Day because it's all about green.  And tell me that bee pollen doesn't look exactly like a…pot of gold??!!  Other fun recipes are these green pancakes and green muffins, or go a completely different direction and try this green spinach risotto!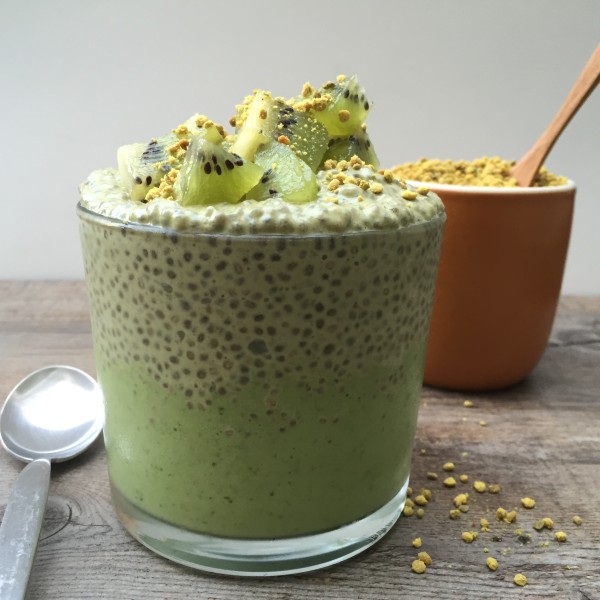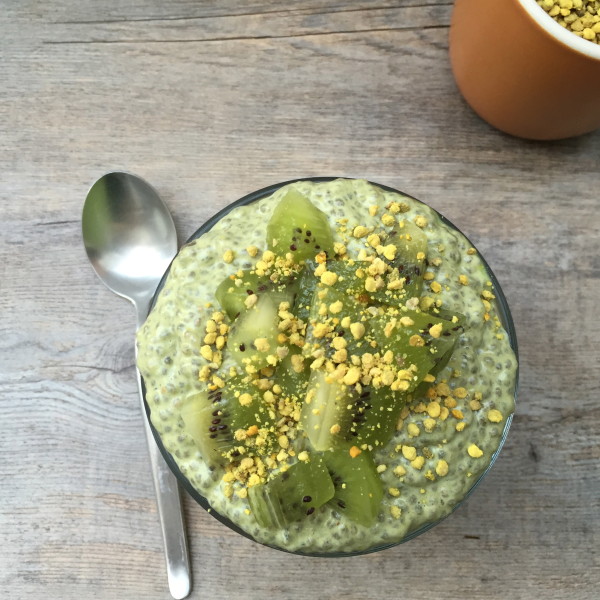 Matcha Chia Pudding Parfait
Ingredients
For the matcha chia pudding:
1 ¼ cups unsweetened almond milk, preferably homemade
3 pitted dates or sweetener of choice, to taste (optional)
½ teaspoon pure vanilla extract
½ teaspoon matcha powder
¼ cup chia seeds
For the green smoothie bowl (one suggestion, feel free to use your favorite):
2 cups frozen banana pieces
1 cup chopped kale (stems removed) or spinach leaves
½ teaspoon vanilla extract
¼ - ½ cup unsweetened almond milk or milk of choice (you just want enough to get the blender/Vitamix going – Vitamix will need less)
a handful of ice if your almond milk is sweetened
You can also add extras to your smoothie like a few pieces of frozen, cooked cauliflower, hempseeds, ½ an avocado
Fun Toppings for St. Patrick's Day: bee pollen and diced, peeled kiwi
Instructions
To make the chia pudding: Place almond milk, dates, and vanilla in blender and process until dates are pulverized. A Vitamix does a great job with this. If your blender leaves the dates too chunky, you can strain the mixture before adding it to the chia seeds.
Add matcha powder and chia seeds to a medium container and add almond milk mixture. Stir immediately to dissolve matcha and loosen up chia seeds. Allow to sit on countertop and stir every 5 minutes so you don't end up with blobs of chia seeds. After 15 minutes, it should have thickened.
Cover and refrigerate for at least an hour. I usually do this the night before. Stays in the fridge for as long as your almond milk would.
Place all smoothie ingredients in the bowl of a food processor or Vitamix or other high-powered blender. Add almond milk and vanilla. Process until smooth and creamy. I find that the food processor needs a little more liquid and a few more seconds to achieve the desired consistency, which is like soft serve ice cream.
Divide the smooothie mixture into short glasses or wide-mouthed jars. Top with chia pudding. And garnish with diced, peeled kiwi and a sprinkling of bee pollen.