Cuisinart Prep Plus Food Processor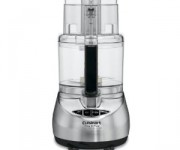 This is the perfect size for the home cook.  Anything smaller and you'll wish you had this one.  Put it in an accessible place in the kitchen and you'll use it all the time for pureeing, chopping, shredding, pesto, pie dough, and on and on.
————————————————————————————————————————————————————————————————————————————
OXO Good Grips Large Wooden Slotted Spoon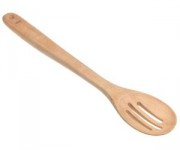 Wood utensils don't scratch your stainless steel pots and pans and they look so old-school in the kitchen.
————————————————————————————————————————————————————————————————————————————
OXO Good Grips Large Wooden Spoon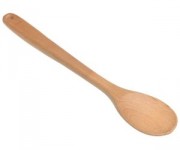 Wood utensils don't scratch your stainless steel pots and pans and they look so old-school in the kitchen.
————————————————————————————————————————————————————————————————————————————
OXO Good Grips Wooden Turner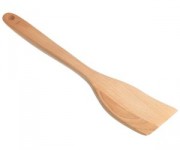 Wood utensils don't scratch your stainless steel pots and pans and they look so old-school in the kitchen.
————————————————————————————————————————————————————————————————————————————
Microplane 40020 Classic Zester/Grater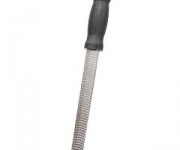 The perfect grater for zesting citrus rind, ginger and garlic.
————————————————————————————————————————————————————————————————————————————
Shun DM0718 Classic 7-Inch Santoku Hollow Ground Knife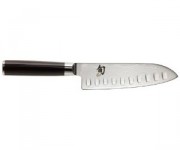 The most important tool in your kitchen is a good quality, sharp knife.  This Shun is not too heavy and feels good in your hand.
————————————————————————————————————————————————————————————————————————————
Shun Classic Chef's Knife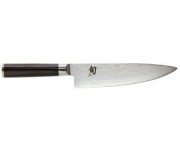 I don't have too many knives, just a few really good ones that I keep razor sharp.  It makes cooking such a pleasure.  This chef's knife is indespensible.
————————————————————————————————————————————————————————————————————————————
John Boos Reversible Maple Cutting Board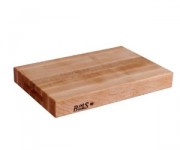 I prefer a large, solid cutting board.  Wood contains natural antibacterial properties and is much gentler on your knives than plastic.
————————————————————————————————————————————————————————————————————————————
All-Clad Stainless 10-Inch Fry Pan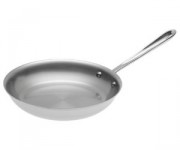 I have one in every size that I have been buying since I was a newlywed.  All-Clad is worth every penny and how can you beat a lifetime warranty?
————————————————————————————————————————————————————————————————————————————
Duralex Lys Stackable 10-Piece Bowl Set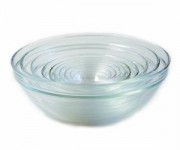 I've used at least one bowl from this set everyday for 17 years.  Whether you're baking, prepping for dinner or in my case, teaching a class, these are a must have.
————————————————————————————————————————————————————————————————————————————
Oxo Good Grips Locking Tongs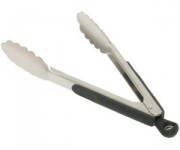 Sometimes overlooked as a valuable kitchen tool, tongs can toss salads, turn over pieces of meat, pull artichokes out of a pot, and so much more.
————————————————————————————————————————————————————————————————————————————
KitchenAid KSM75WH Classic Plus Tilt-Head
A classic kitchen companion, this user-friendly stand mixer features a powerful 275-watt motor that can handle a wide variety of culinary mixing tasks.
The heavyweight encapsulated bottom and wide sloping sides of this Demeyere Maslin pan with Lid creates the ideal combination for slow simmering stews and soups or cooking jelly or jam, allowing optimal evaporation to prevent scorching.
Trudeau Graviti Battery-Operated Pepper Mill
A sleek and amusing gadget that also makes great ground pepper, the piece turns on automatically when flipped upside down. This saves grinding effort, of course, but it is also useful for the stirring cook who only has one free hand to add spice, not to mention that it serves as a fun conversation starter.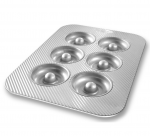 I love this doughnut pan because it is treated with silicone, creating a natural, non-leaching non-stick finish.  It makes excellent baked doughnuts with minimal clean-up!