You know what they say, " 'tis better to give than to receive."  That said, even though I try to put some thought into my gift giving, I get a little overwhelmed at this time of year.  I appreciate a good gift guide and since you might too, I want to share a few favorites.  These are random, mostly geared towards females or things that have caught my eye and that I am gifting this year or have in the past.  If buying a gift from a store is not in your budget, consider making some homemade granola, Bliss Balls or Maple-Almond Popcorn from my cookbook.  The old saying, "it's the thought that counts" still rings true.
Apple Airbuds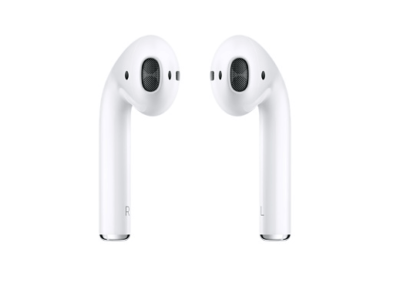 Wireless headphones with great sound technology….awesome for filtering out outside sound when taking calls in the car or busy places. I know many people who are obsessed with these like they are with top uk casino.  Click here.
Healthy Human Water Bottles

These are my new favorite practical water bottles and cruisers to have on the go.  They are great gifts for those people you know that love carrying around their water, coffee, tea, smoothies, etc.  Their special containers keep liquids cold or hot for hours at a time. They are stainless steel, so no leaching plastic.  The best part, they don't feel cold or hot on the outside. So no burning hands or bottles that slip out of your hand because they sweat.  https://healthyhumanlife.com
Handmade "Gratitude" Mugs

I bought this mug recently at a school fair and I just love it.  I drink warm water and/or tea regularly and every time I see the word "gratitude" imprinted on it makes me pause and reflect.  It is also a generous size.  I dislike skimpy mugs.  And it is made locally by a woman named Betsey Carter.  To order one (and there are other words), here's Betsey's website:  www.betseycarter.com.  Or you can call or email UnPlug Meditation Studio and see if they can ship you one from their store.   info@unplugmeditation.com or  310-826-8899.
Amanda Tisch Placemats and Coasters
I have Amanda Tisch's Shagreen placemats and tray and I think they are so beautiful and unique.  They are sturdy and perfect for updating your dining table or adding a fun new piece for entertaining.  It's always nice to have a new tray or serving piece and I think the coasters make a great hostess gift with or without a bottle of wine.  http://www.tischnewyork.com/styles/
Reed Clarke Hair Pin
The best hair pin. Cindy Crawford raved about it in In Style last year and she knows what she's talking about.  I usually use 2 to keep all of my hair up.  www.reedclarke.com
Cuyana Cross-body Bag
I carry a big tote bag everyday to work or to run errands.  But if I want to walk into town for breakfast, go sightseeing while I'm on vacation, or go to a concert, I like a lightweight cross body bag that I don't have hold and doesn't have to be put down.  I just gifted myself this cute bag from Cuyana, which is always a go-to source for gifts because their style is timeless and the price-points are better than department stores.  I also like their tag line, "Fewer Better Gifts."  www.cuyana.com
Uniqlo Lightweight Puffy Vest
In LA, the mornings and evenings are cool, so a little jacket or vest is necessary.  I love this lightweight puffy vest from Uniqlo which comes in a dozen colors.  I wear it to the gym, to work, and even to go to a casual dinner out.  www.uniqlo.com 
Denim Apron by H&M Home
A new apron for me is like a new piece of exercise clothes!  I can never have too many.  I love a denim apron for its durability and this one from H&M Home is really well-priced and it's adjustable at the neck which is important for someone short like me.  www.hm.com
Jenni Kayne Ash Ceramic Candle
I don't know what I love more, the lovely wintery scent or the reusable Victoria Morris-designed birch bronze ceramic vessel.  When the candle is gone, I can't decide if I'm going to use the cup for pencils or makeup brushes.  So chic! www.jennikayne.com
Farmhouse Pottery Gravyboat
You know what I realized this year?  I don't have a proper gravy boat.  I have hosted over 20 Thanksgivings and I have been serving gravy out of a creamer all these years!  No more.  I just bought this gravy boat for myself and I can't stop staring at it.  I am pretty obsessed with every single thing from Farmhouse Pottery and they make my gift list regularly.  www.farmhousepottery.com
M Gemi Velvet Sneakers
There is a usually a hot color of the season, but this year it's a fabric – velvet!  I'm on my feet a lot during the holidays, and I can't think of a better way to keep up with the trend than these comfy sneakers. www.mgemi.com
Games!
We love family game nights especially playing cards, poker or Uno.  Another fun one is Pit which has been around since 1904 and is designed to simulate commodity trading.  It's loud and competitive and tons of fun during a family gathering. https://www.amazon.com 
Personalized Flip Flops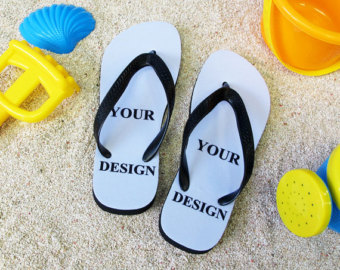 We live at the beach where the community uniform includes flip flops.  Personalized flip flops are a fun way to separate from the rest, particularly if you are looking for a cute gift idea for your family or kids who seem to misplace thins often ;).  http://www.cafepress.com/make/custom-flip-flops
iPhone Charger Sticker Faces Set

I can't deal with my chargers getting swiped, especially when I'm at my parents' house with my siblings and all their children!  I stole this gift idea from my best friend Andrea Stanford's gift guide for Forbes.com.  I am bringing these with me to NY this year.  Don't tell anyone. 😉
Kitchen Matters Cookbook
I am shameless, I know!  But I really think my new cookbook is a great gift for college students (all my daughters' friends are cooking from the book), new moms, old moms (LOL), people who love to cook and people who hate to cook!  You can order it from amazon for $15.  You can also order it from Pages Bookstore in Manhattan Beach and I'll sign it and inscribe it to whomever you like and then they'll ship it wherever you want.  I am signing books through December 14th!
Book for Wine Lovers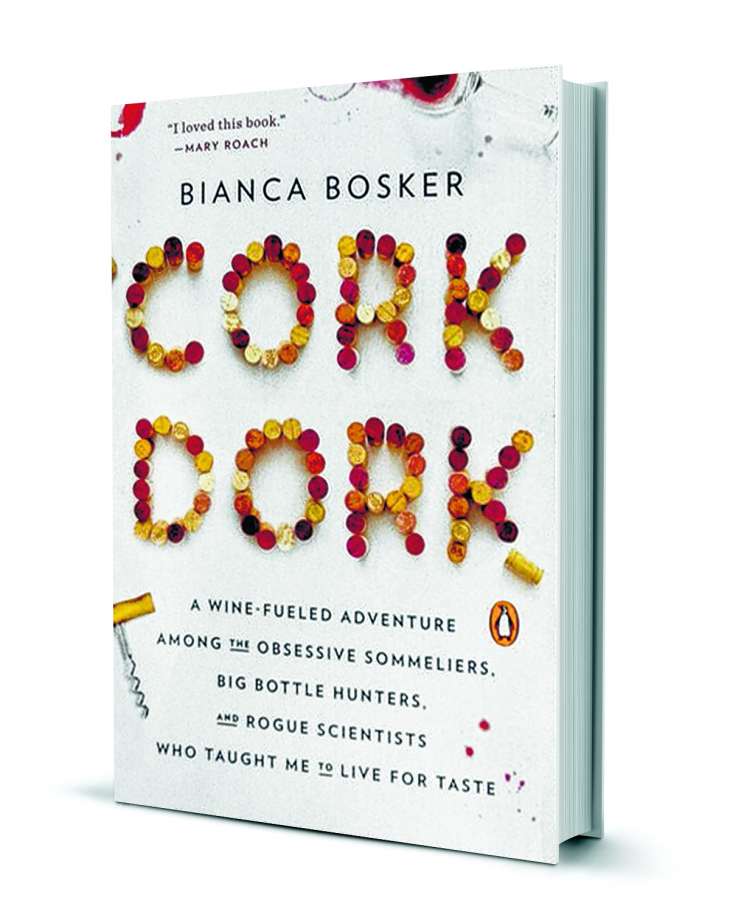 My favorite wine book to date. A charming, witty, and highly entertaining book for the wine lovers in your life.  https://www.amazon.com
Jovial Olive Oil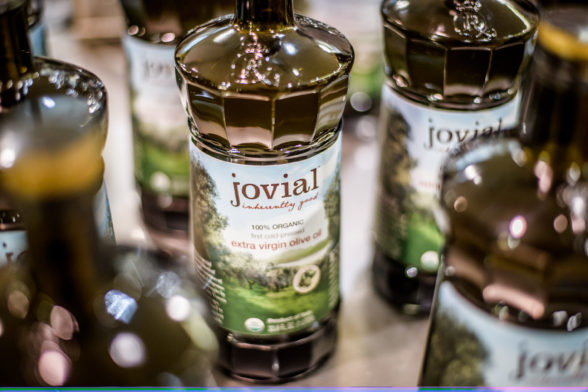 A really good quality bottle of real extra-virgin olive oil is hard to find and is a great gift for someone who loves to cook (or eat!). I love the Jovial company and all of their products, but this bottle of olive oil is really special. It has all of the qualities that a good bottle of olive oil needs: 100% organic, cold-pressed and in a dark glass bottle.  But Jovial takes it up a notch by making it from a blend of different olives from an ancient grove in Italy…so special. You can pre-order their fall harvest here.
Art of Tea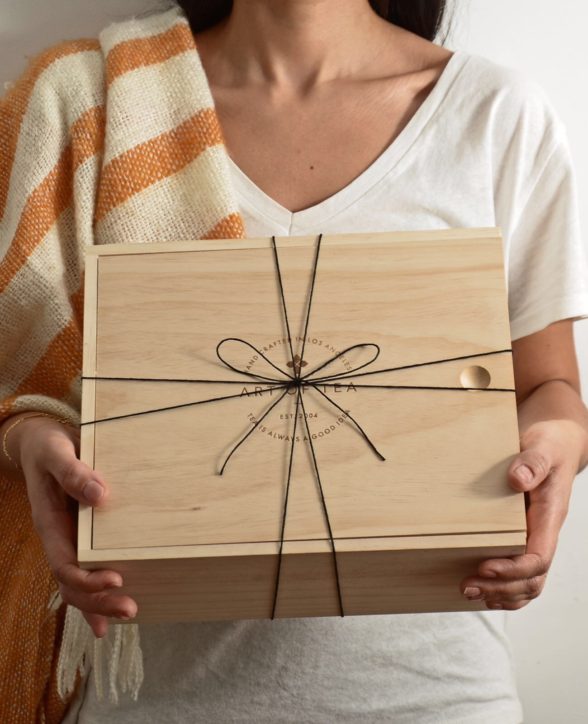 I love a good cup of nourishing tea and I love an edible (or dinkable) gift and
The Art of Tea
makes gift giving to the person who has everything a no-brainer.  Organic teas beautifully packaged in a simple wood or leatherette box, you can choose from an assortment of different styles and accessories for every imaginable palate.