I cannot get out of summer mode, people.  And when it's 80 degrees and sunny here at the beach, it's hard not to be this way.  I really wanted to post a new recipe here over the weekend, buuuuutttttt I procrastinated.  A lot.  The weather was so perfect and we weren't totally overscheduled like we usually are so I helped Mr. Picky and his pal set up a lemonade stand.  And then I was so exhausted from their 10-year-old exuberance that I took a nap.  For the first time since 1998.  And then the beach was pleading to me to come for one last summer visit.  So I did.  And I then I had to make a blueberry crumb cake and some salads to bring to a friend's house.  And then I just rationalized that all you people were doing the same thing I was so you wouldn't be online waiting for a new recipe from me.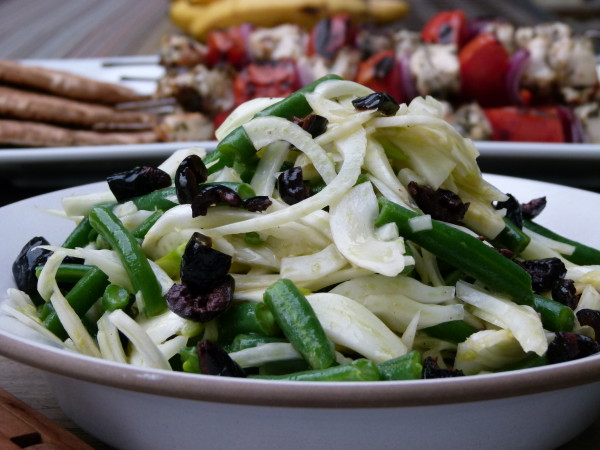 How was it waking up today?  I thought it was brutal!  I keep seeing hashtags like #readyforseptember #septemberhereicome #excitedforfall.  You know what my last hashtag was? #fallisoverrated  I actually have a lot to look forward to this fall, but I think I just feel gipped.  Summer is supposed to be three months like every other season in nature.  But it's not really.  My son's school has 9 1/2 weeks off for summer.  Uh… #tooshort.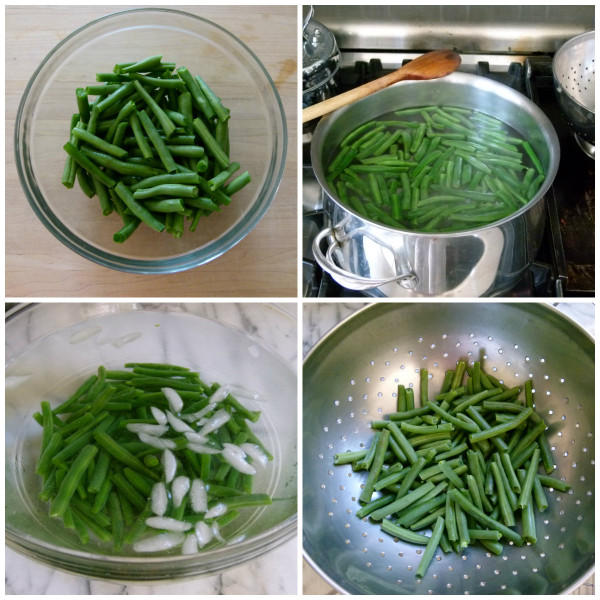 I did do a fair amount of cooking this summer when I was home and at my parents' house.  But I had so many projects and recipes I wanted to test and I got around to NADA.  I think that's another reason I am not really ready for fall.  Because I'm not ready!  Not to worry if you're taking any of my classes this fall– I will get my lazy rear into gear pronto.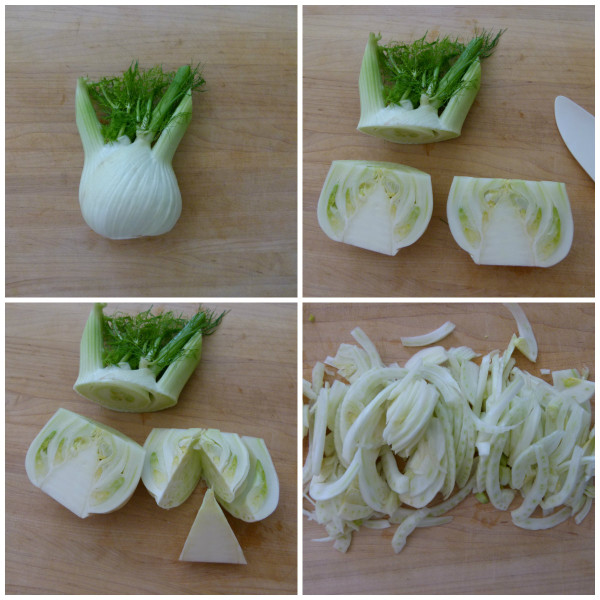 This summer I made a lot of salads like this Fennel and Green Bean Salad with Olives.  It's everything I love when the weather's warm and I only have an appetite for veggies, fruit and acai bowls.  I happen to love fennel which I'm sure you know by know if you've hung around here long enough.  It has such a unique flavor and great crunch and it's actually fabulous for digestion.  Green beans are loaded with Vitamin K, beta-carotene and Vitamin C.  It's a very hydrating salad too.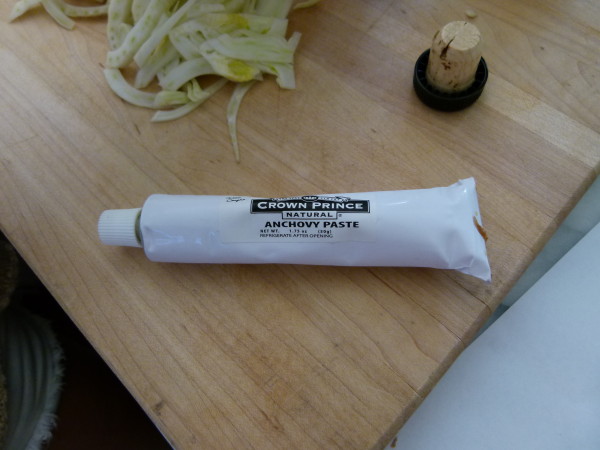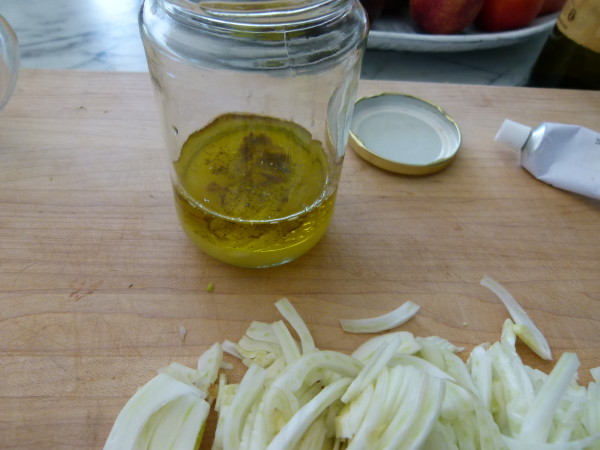 The dressing has a nice salty bite from a little bit of anchovy paste.  But if you're vegan or don't want to use the anchovies, just drop it.  I am a bit of a salty gal myself, so I love the dressing and the olives in the salad.  This is the perfect salad to serve with seafood or a frittata or grilled chicken.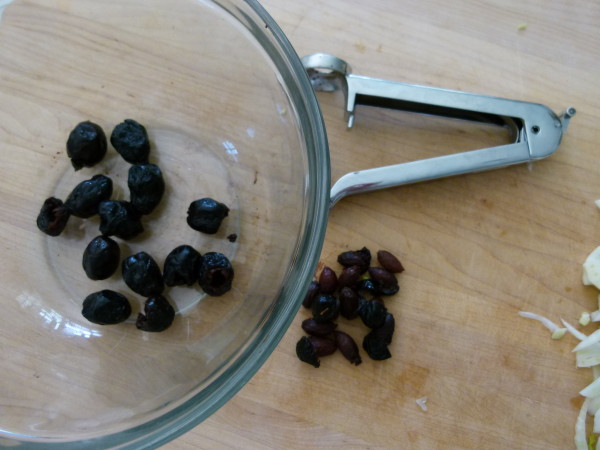 Even though summer has come and gone in the blink of an eye, I'm still looking for recipes like this one for the sultry days ahead.  And for those days when I am not motivated enough to do more than slice some fennel. #indenial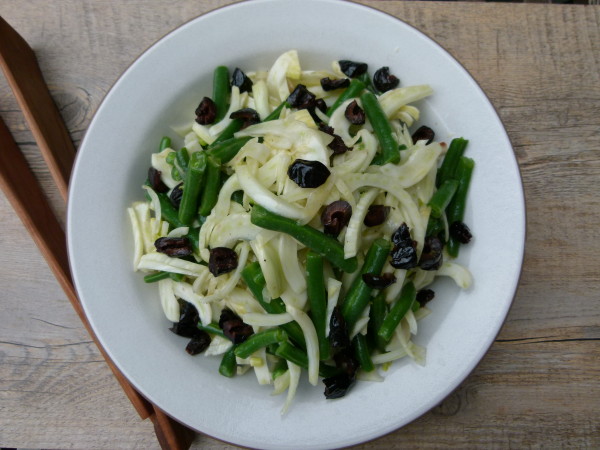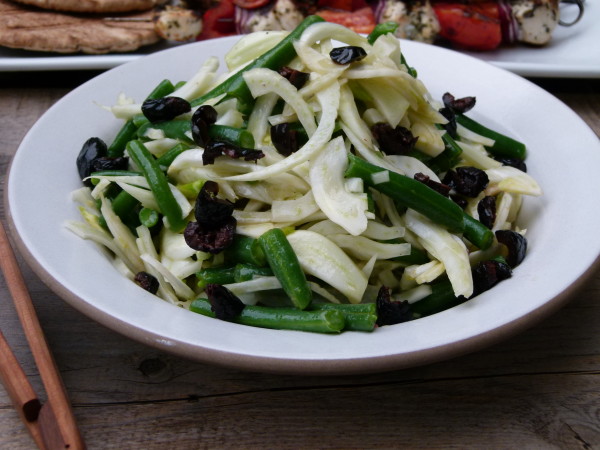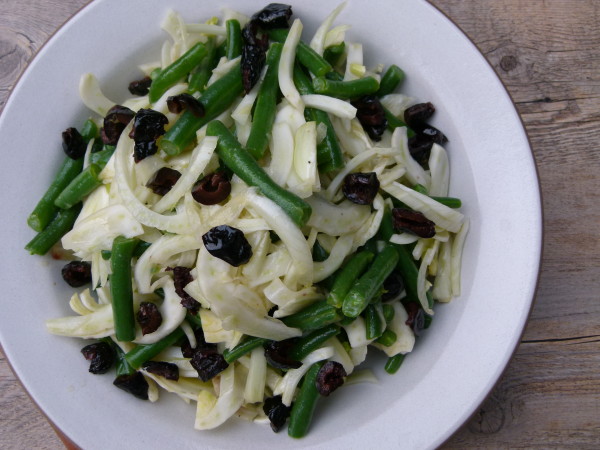 Fennel and Green Bean Salad with Olives
Author:
Pamela, Adapted from "cucina rustica," by Evan Kleiman and Viana La Place
Ingredients
1 pound green beans, trimmed and halved
Kosher salt for blanching beans
1 large fennel bulb (about 1 pound)
¼ cup unrefined, cold-pressed, extra-virgin olive oil
3 Tablespoons fresh lemon juice
1 teaspoon anchovy paste or 1 anchovy fillet, minced
1 garlic clove, peeled and crushed
½ teaspoon fine grain sea salt
freshly ground pepper to taste
¼ cup oil-cured black olives, pitted and quartered
Instructions
Prepare a large bowl with ice water and set aside. Bring a large pot of water to a boil and add a heaping tablespoon of sea salt. Submerge the green beans in the boiling water and cook 3-4 minutes or until they are crisp tender. Drain and immediately plunge into the ice water bath. After a few minutes, drain and set aside to dry a bit.
Trim the stalks off the fennel bulb and cut away any bruised spots. Cut the fennel bulb in half lengthwise. Cut out the core at the base and slice the fennel thinly into strips. (I would slice them more thinly than I did in the pictures here.)
In a large serving bowl, whisk together the olive oil, lemon juice, anchovy, garlic, salt and pepper. (You can also do this in a glass jar with a screw-top lid.)
Add the green beans and fennel to the dressing and toss to combine. Remove garlic and discard. Sprinkle with olives and serve.