Happy Friday! I am currently on my first vacation of the summer, relaxing at my parents' house on Long Island, if you call cooking for 15 people every day relaxing, LOL!  Did you see my Instagram stories of my pizza-making yesterday?  My husband and I actually made 13 pizzas for lunch.  And then we had 11 more guests join us for dinner!  Sounds crazy, but it's actually very fun and I make everyone else do the dishes.  🙂
Here are some of my favorite things lately.  Hope you enjoy!
OXO Pineapple Corer

I'm not really a gadget girl, but I am all for any tool that is going to make my life easier. Enter this pineapple corer by OXO. While I don't find it super difficult to slice a whole pineapple, this gadget is simply genius.  My mother-in-law gave it to me and when she brought it over, she actually brought a whole pineapple with it and could not wait to show me how this pineapple corer efficiently and easily cored an entire pineapple.
All you do is slice off the top of the pineapple, insert the corer and twist the handle a few times (this corer even has a ratcheting feature that allows you to twist all the way through the whole pineapple without adjusting your grip!)  And you are left with a perfectly hollowed out shell of the pineapple.  I was totally amazed.  I love the durability and look of the stainless steel tools (as opposed to plastic), and this is easy to clean and compact enough to fit in one of my drawers.  This corer is available at most kitchen stores and on Amazon with free prime shipping!
Breville Toaster Oven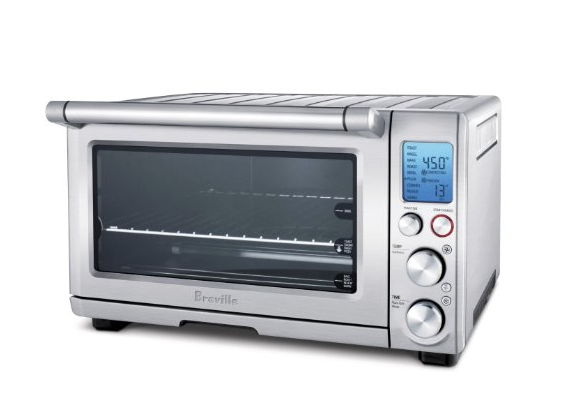 While I do not have a ton of counter space in my kitchen and try to keep clutter to a minimum, I happily allow my toaster oven to take up major real estate on my counter. I use it so frequently, from making simple toast to roasting sweet potatoes to toasting nuts to even baking pies and small casseroles. While I can do everything that I do in a toaster oven in my conventional oven, there are some features of a toaster oven that really make it worth the purchase. First, I love that it preheats in minutes, which is helpful when I am trying to pull something together at the last minute. Second, it automatically shuts off once the timer goes off. That is absolutely key because it allows me to bake things like a French toast casserole, baked oatmeal, or a frittata in the oven, head out to the gym, and when I return I have a hot breakfast ready to serve and don't have to worry about it overcooking. Using a toaster oven is also much more energy efficient, and is perfect for summertime baking since it does not heat up the whole kitchen! The one that I have and love is this Breville BOV800XL Smart Oven, which fits an 8×8" Pyrex baking dish and a 9" pie plate. It even has a broiling feature!  Keep in mind, many toaster ovens can toast, bake and broil and the rack should adjust accordingly.  To broil, place the rack on the highest/first level; to toast, place the rack in the center; and to bake, place the rack on the bottom level.
This Breville is available at most kitchen stores as well as Amazon with free prime shipping.
Lunares Ice Cream Pint Holder and Scoop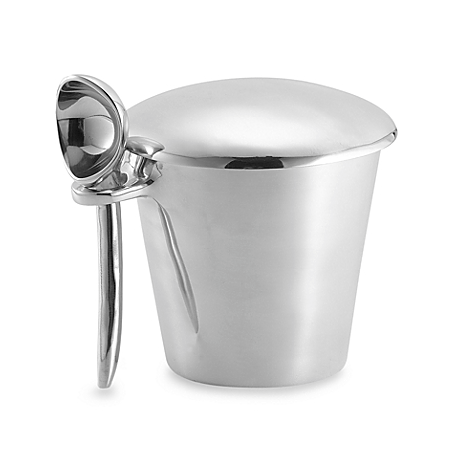 Nothing says summertime like a scoop of ice cream, either on its own, topping a warm fruit crisp, or with fun toppings to make a tasty sundae. I tend to be a bit looser with sweets in the summer and the treat of choice is very often ice cream. If you saw my last Friday Favorites post, then you may have attempted to make your ice cream from scratch using the ice cream maker I posted a couple of weeks back. If you have not yet ventured into the world of homemade ice cream, this tin is perfect for you! I use it all the time in my classes when I serve ice cream or frozen yogurt and everyone asks me where I bought it. I finally tracked it down.
It is the perfect size to hold a pint of ice cream and looks super chic with it's sleek design and ice cream scoop that attaches. What is so great about this holder is that you do not even have to scoop the ice cream out of its carton- you just slip the whole carton right inside. It makes serving a pint of store bought ice cream much more sophisticated. It does offer more than just aesthetics here as it actually insulates the ice cream to keep it from melting, making it perfect for serving to guests. While this may be more of a splurge item than a necessity (i.e. it's expensive), it is a fun addition to my serveware and I think it would make a fantastic hostess gift as well. It could even be engraved with something cute to personalize it. How fun would it be to receive this with a delicious pint of McConnell's salted caramel chip?  The silver one it available at Bed Bath and Beyond, and the gold one is also at Bed Bath and Beyond and a it is available (although a bit more expensive) on Amazon with free prime shipping!
Undershelf Baskets from The Container Store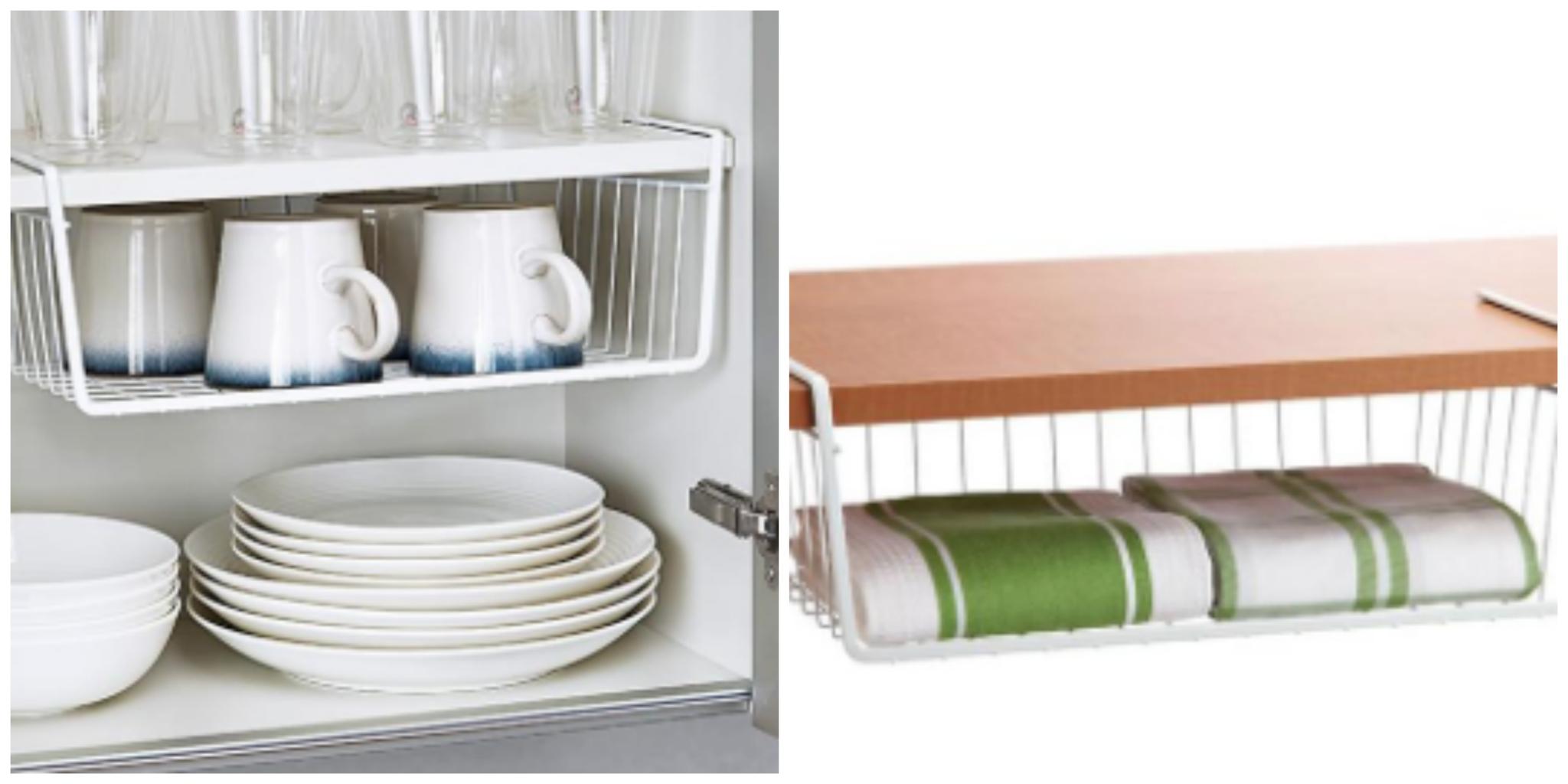 If you haven't noticed from my blog posts and previous Friday Favorites, I think the key to being successful in the kitchen comes from being organized. Being organized in the kitchen is a broad term that includes everything from dedicated meal planning to efficient grocery shopping, but also includes having your kitchen in order. I have said it several times over the years that a small organized kitchen is much more enjoyable to cook in than a large unorganized one.
I recently discovered these under the shelf baskets from The Container Store that I have been loving! They slip right onto the shelves in your cabinet, giving you a little extra "basket" of storage space underneath. I am all about maximizing space and these little shelves really do the trick. I have a cabinet where I keep all of my glass storage containers and I am using this shelf basket to hold the lids. You could also use these for shorter items like juice glasses, coffee mugs, dish towels, and even spices! They come in three convenient sizes and can be found at The Container Store!
Seasonal Produce: Organic Corn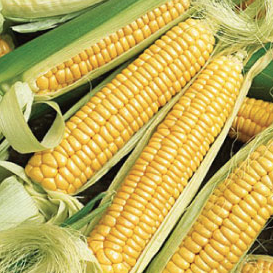 One of my favorite things about summer is the sweet and juicy local corn that rolls into town right around this time. This corn is not like the corn that you would find frozen in a bag, in a can or even during the early months of summer. When corn is in peak season, there is nothing quite like it! Corn has definitely gotten a bad rap in the last few years due to the fact that it has been mass produced to make feed for cattle, genetically modified and boiled down to make corn syrup, etc. However, real, fresh, organic local corn is practically a different species altogether than these other forms that corn has taken on, so don't be fooled into thinking that you should be avoiding corn all together.
The key is looking for organic corn because if it is conventional, there is a possibility it is GMO. Not to mention that it is on the EWG's dirty dozen list and will most likely contain around 19 different pesticides residues if purchased conventionally.
Although high in sugar and starches for a vegetable, corn actually has many beneficial properties such as antioxidants like luetin and zeaxanthin. It also is loaded with fiber and a great source of the mineral manganese. I love corn's versatility as well.  It can be boiled, steamed, grilled, sautéed, roasted, broiled, the list goes on and on! I have several delicious recipes on my site using corn, including this tasty corn and vegetable chowder that I posted earlier this week.  Check out some other recipes that I think look great!
Corn Salad with Hazelnuts, Pecorino and Mint from Bon Appetit
Corn Risotto from NY Times Cooking
Jalapeno Quinoa Corn Dip from Pinch of Yum
Coconut Corn Salad from 101 Cookbooks