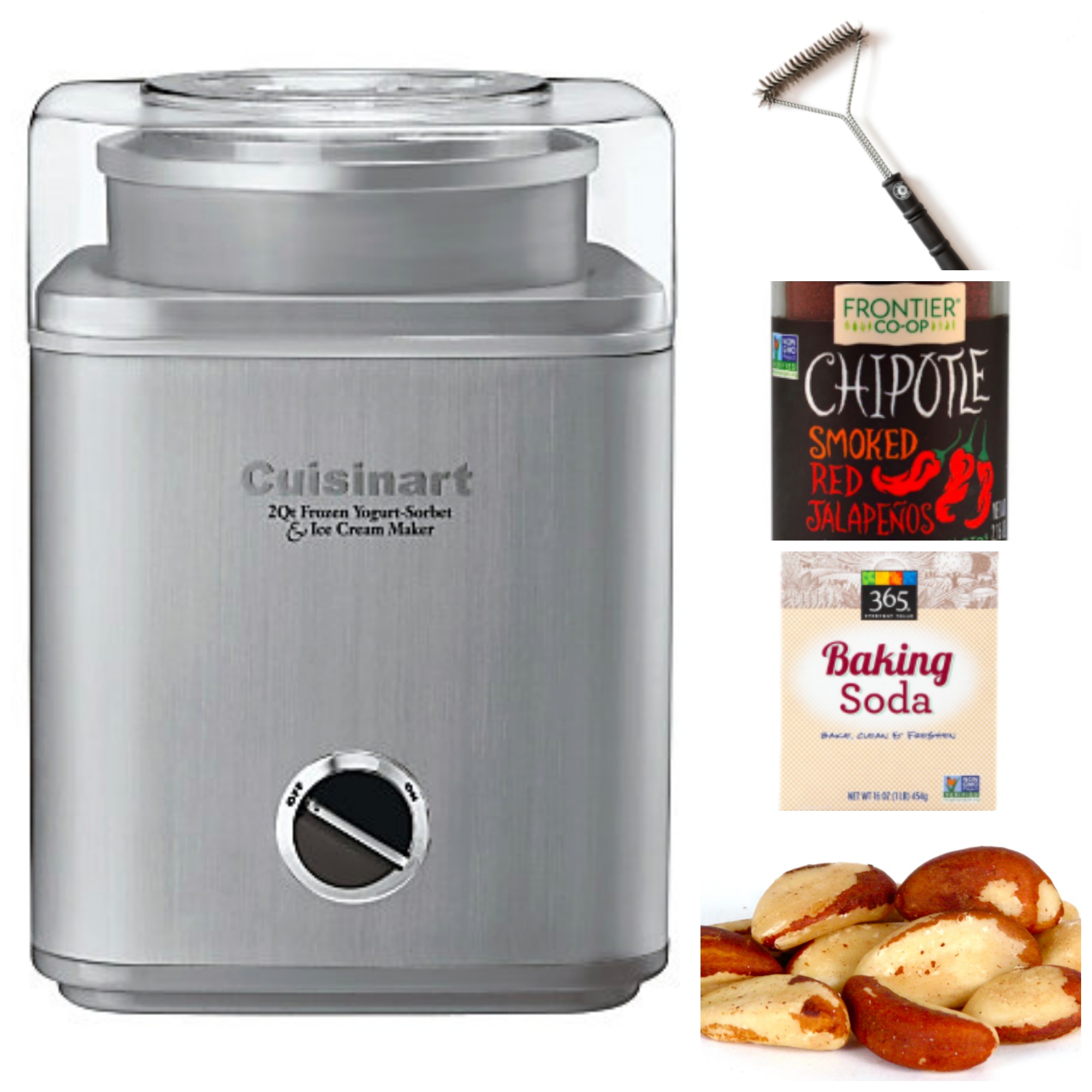 Five Friday Favorites are back!  I usually revolve this series of posts around what I am teaching in my classes, but I am taking July off this year because I need to finish my book manuscript by August 1st.  Almost done!  After I turn in my book, I am headed to Long Island to relax with my family.  Lots more healthy recipes to come, not to worry!
Here are some things I am loving lately and a great tip for cleaning anything that has burnt and stuck onto your pans. My students love this tip!  Have a great weekend!
Chipotle powder

I can remember a time when no one knew what a chipotle was, let alone how to pronounce it. Now, thanks to a certain restaurant, it seems like chipotle is everywhere these days. I still do think, though that many people aren't exactly sure what a chipotle is, and some definitely still do not know how to pronounce it 😉 (chi-POAT-leh, not lay.) Chipotles are chilis, and to be even more simplistic about it, they are actually jalapeños. Smoked jalapeños in fact! These smoked jalapeños then can be sold in several different forms; they can be dehydrated and sold dried; canned and put into adobo sauce; made into a paste; or dried and made into a powder, which is where chipotle powder comes from. I think chipotle flavoring is delicious—deep, smoky and spicy. You do have to be careful with the spiciness and remember that chipotles are as spicy as jalapeños. Not all chipotle powders are created equal, however. I have experimented with a few different brands and from the ones that you can find in a regular supermarket, I have found that Frontier Co-Op has the most flavorful powder.  I found it at Whole Foods and for a good price on Vitacost.  Some recipes from my blog where I use chipotle powder include in my slow cooker BBQ chicken, baked chipotle sweet potato fries, and my charred corn salad.  If you have some chipotle powder at home, it should have a rich, smoky aroma.  If it doesn't, toss it since it might be old or not as high quality.
Cuisinart Ice Cream Maker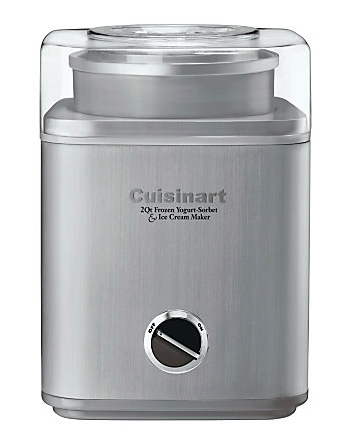 Summertime is here and that means it is time to make all of my favorite tasty frozen treats.  Ice cream is such a favorite in my house, and while it is not something I normally choose to indulge in, my family goes nuts for it and there is nothing more exciting to them then when I bring out the ice cream maker to make it homemade. While ice cream is a far cry from being a health food, making it at home does allow you to control the ingredients and use higher quality eggs and sugar, if you are going the classic route and using a custard base. However, what's great about this ice cream maker is that you can make all different kinds of "ice creams" like dairy-free cashew ice cream and sorbets like this one from my lemon-ice torte.
The machine that I have had for years and love is this Cuisinart 2-quart maker. And while a lot of people may think that making homemade ice cream is too much of a pain, I think it's totally worth it.  Who makes homemade ice cream?!  I have served plain, from scratch vanilla ice cream at dinner parties and people just about freak out.  The flavor of homemade is so much fresher and cleaner than store-bought.
Yes, you have to make the base mixture and chill it in advance and yes, you have to remember to stick that bowl in the freezer the night before.  But it's not that tough.  One of my favorite ice cream flavors to make is Straciatella, which is Italian chocolate chip.  While the vanilla ice cream is churning in the machine, I drizzle in melted dark chocolate and it turns into thin chocolate flakes. So delicious.  There are a million ice cream recipes out there.  David Lebovitz has a ton of fabulous ice cream recipes on his site.
 This ice cream maker is available on Amazon with free prime shipping!
Brazil Nuts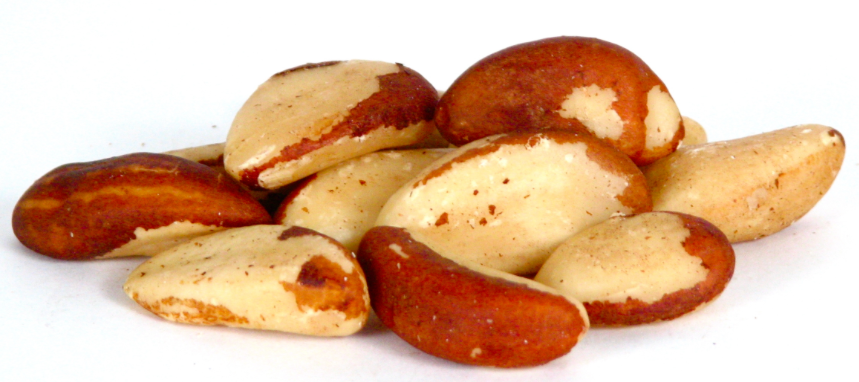 Nuts and seeds contain healthy omega-3 fats that are good for several reasons, including brain function. However, nuts are so nutritious and powerful and they each have their own unique profile. The not-so-commonly known Brazil nut has been making its way into the spotlight as of late, and part of that is due to its unique health properties. Brazil nuts are actually extremely high in selenium, a powerful antioxidant which helps protect the liver and damage to liver cells. Not only that, but Brazil nuts also help cancer-fighting cells (there is a lot of research going on right now linking brazil nuts with lowering rates of cancer) and strengthen the immune system! Brazil nuts are especially something to consider if you are vegetarian or vegan, considering that the highest selenium concentrations are in animal products such as tuna, clams, and liver. Like some other nuts, Brazil nuts do have very fragile fats that can go rancid quickly so you do want to store them in the fridge or freezer. Brazil nuts can be used chopped and sprinkled onto a salad, used on oatmeal, or even used to make nut milk! Here are some recipes from around the web using Brazil nuts!
Roasted Broccoli with Brazil Nut Pesto from Food and Wine
Chocolate Brazil Nut and Pecan Butter from Blissful Basil
Brazil Nut Milk from Elana's Pantry
Grill Brush
 
It is my guess that come this time of year, your grill has been getting quite a workout. From Memorial Day to the Fourth of July to all of the fun barbeques in between, summer is primetime for using our grill. Although I try not to grill animal protein too often (read this post for why,) I still do it occasionally and we also grill vegetables and even fruit. Regardless of what you grill, one of the most important factors in being able to grill successfully is having a clean grill. I am always asked during my classes how to prevent things from sticking on the grill, and my first answer is to have a clean grill. And luckily, cleaning a grill can be super easy when you have a great grill brush. I have one that I got on Amazon and although I did replace it this year, it lasted me three years, which I think for $8 is pretty amazing! It is really heavy duty with stainless steel bristles and has kept my grill in tip-top shape. Also worth noting is that it is safe for use on all grill types, whether you have electric, gas, ceramic, etc., or whether your grates are made from cast iron, stainless steel, or porcelain. I always clean my grill when the grates are very hot.  It is available on Amazon with free prime shipping.
A quick tip for cleaning your grill if you don't have a brush:  Heat your grates to very hot.  Take a big piece of aluminum foil and crumple it into a ball.  With a pair of tongs, rub the aluminum foil across the grill to remove leftover debris.
Baking Soda Tip

While this isn't exactly an item that you can purchase at the store, I wanted to include this tip into my Friday Favorites because it is one of my best cleaning tips! It is never fun when you are left with burnt bits on the bottom of your skillet.  Those black burn marks can be such a pain to scrub off and sometimes won't come off with standard soap, water and sponge, or even my secret weapon, Bar Keeper's Friend. A simple trick that I have been using for years is to set the burned pan onto the stove, sprinkle some baking soda on top and add about ½ inch of warm water. Bring the water to a simmer and let it simmer and soak for about 5-10 minutes. Let cool and scrape the bottom of the pan with a plastic scraper or a wood utensil like a turner.  The baking soda should have helped to loosen all the stuck-on particles!