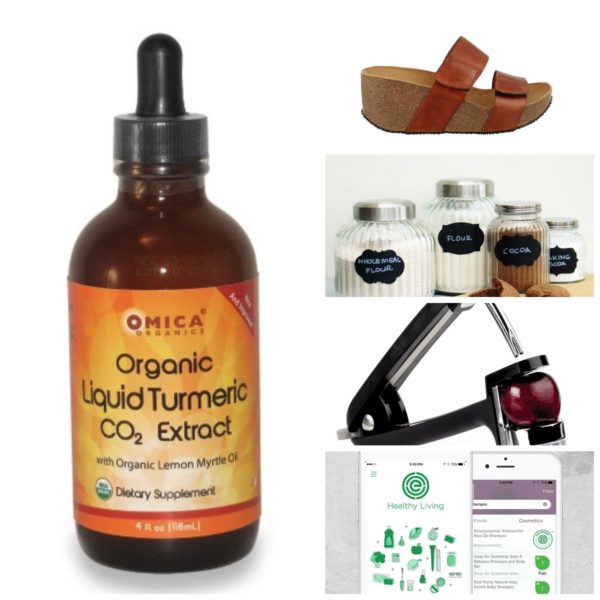 Happy Friday, friends!  If you have kids in school, I hope you are surviving these last weeks before summer.  My May cooking classes have been so fun and delicious!  You know how much I love chatting with my students and hearing about what they're cooking (and not cooking.)  Friday Favorites came about because someone would ask me in class about where I bought something or which product I preferred.  And many people suggested I start a blogpost about all those "favorites."  Here it is!  These are the things we've been talking about in my classes the last two weeks.
Chalkboard Jar Labels

I saw these fantastic labels in my friend Nancy's kitchen.  She's the one who always introduces me to the greatest gadgets and products that all of a sudden I can't live without.  LA people, I'll let you know when she launches her organizing business.  She's going to be HUGE!  Anyway, I saw these chalkboard labels on all of her jars in her perfectly organized and magazine-worthy pantry and fridge and I was instantly smitten.  They are stickers that you write on like a chalkboard!  Is that not the cutest thing ever?!   They labels come with a pen that wipes off easily with a little water.  That means that these are reusable and so are the containers on which you stick them.  I am a big fan of transferring certain pantry items to glass containers for several reasons. The main one being that I don't like certain foods stored in plastic for a long period of time, so I transfer a lot into glass as soon as I can.  Glass jars with lids keep things fresher for longer than bags with rubber bands.  Also, having my pantry items in jars makes for easy visibility and are great for setting up a quick "toppings bar" for smoothie bowls or oatmeal.  I wouldn't necessarily call my family super food experts, so it's nice to have the not-so-obvious toppings labeled such as white chia seeds, mulberries, or brazil nuts.  Plus, they look adorable!  These labels are available on Amazon with free prime shipping!
Environmental Working Group (EWG) App

The Environmental Working Group is one of the few research companies which I actually trust.  In a Friday Favorites post from awhile back, I highlighted the Environmental Working Group's Skin Deep website, which is a site where you can find the rating of beauty products according to the toxicity (or lack thereof) of their ingredients and packaging.  This is a website that I have used for years as well as the regular EWG website to make better decisions about choosing more healthful and sustainable products.  The company has now released an app that I am really excited about.  It includes a scanning device that allows you to scan whatever product you want to learn more about and it will automatically give you the rating.  I think it's so much more useful to be able to quickly research products while you are in a store, ready to purchase.  It is really easy to use and it's FREE!
OXO Cherry Pitter

Did you do a happy dance at the sight of the first cherries?  I did!  In Southern California, cherries have been available at every market for the last couple of weeks.  I love cherries in desserts, salads, or just as a snack out of the fridge. I am teaching a quinoa salad this month that has cherries, arugula, celery and almonds and it has been a huge hit. One of the tools that has saved me a lot of time when I am prepping for the class is this cherry pitter. While you can get pitted frozen or dried cherries, when it comes to fresh there is no way to avoid the inevitable pit. I can quickly get through pitting loads of cherries with this tool, and it also works with olives as well.   (Although, pitted olives are much more widely available, so I try and get those when I can).  I have a cherry pitter from 10 years ago and although it's very good quality and still going strong, it sprays cherry juice every time I pit a cherry.
OXO makes a great one that I used in one of my student's houses this month. I like how it has a "splatter shield" that keeps the juice from spraying and staining!   It is available on Amazon as well as Williams Sonoma, Target, and Bed Bath and Beyond.
Lola Sabbia "Cody" Wedges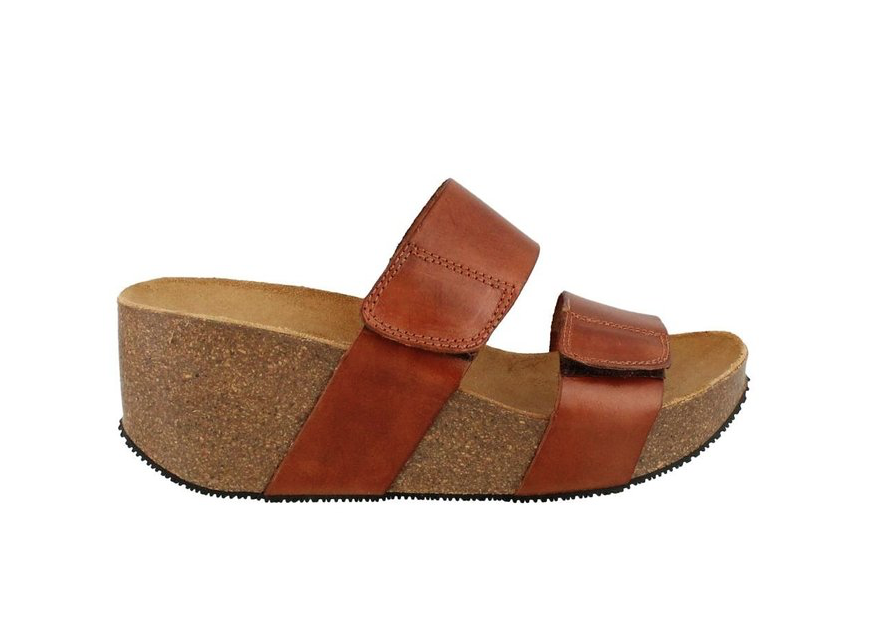 I am on my feet most of the day every day either teaching cooking classes, cooking for my family and/or testing recipes.  This activity requires proper footwear to support my back and my feet.  Have you ever worn the wrong shoes while cooking all day for a dinner party or Thanksgiving?  Ugh.  Not such a great feeling in your legs and back, right?  Even before I started cooking full-time, I always wore good, supportive shoes in the kitchen.  They weren't always chic, but function reigns over fashion when it comes to my lower back!
People are always asking me what shoes I recommend or, more commonly, what are on my feet that moment.  My favorite shoes for cooking, especially in the warmer months, are these Lola Sabbia shoes made by Eric Michael which I have in several colors.  One of my cooking class assistants bought a pair and never works without them and several of my students have bought them as well.  I need shoes with a little lift in the heel to support my back and they need to be comfortable overall.  I also would prefer if they weren't ugly, which these are not. 😉
The style I have shown here, the Cody, is my favorite.  It has two wide adjustable velcro straps.  If your feet are very narrow like mine, these are not going to be great walking shoes for you because they may be wide and the velcro strap can only go so far.  I walk to the stove and back and that's the extent of it and when I take my dog for a walk in these, they feel just a little too big.  But again, I have very narrow feet.  Otherwise, I find these shoes to be very breathable, with no "break in" period and very lightweight.  I have only worn them for cooking which is an all-day affair most of the time, but again, I cannot vouch for these shoes as a "walking" shoe.  There is a version with a lower heel, as well.  I bought mine at Euro Comfort Footwear in Beverly Hills and at Gigi Shoes in the Manhattan Village Mall, for my local readers.  Otherwise, you can find them on Amazon and Zappos.  They're definitely not cheap, at about $89 a pair, but I have had mine for years and years and they are still just as comfortable, although a little stained from cooking. 🙂
Mica Organics Turmeric Extract

Whatever you decide to eat, an anti-inflammatory diet is the way to go. You can take it across the spectrum from Vegan to Paleo and back again, but at the end of the day what you should really be focusing on are foods that discourage inflammation in the body. Whenever I tell people that, they immediately want to know what foods are the most anti-inflammatory to the body, and I usually start the list with "turmeric and ginger".  Both of these roots have really been in the spotlight lately, but I have been incorporating both of these (in fresh or dried form) into my cooking for years.  You can find recipes for turmeric rice, turmeric latte, a paella made with turmeric and a few delicious stews.
Whereas fresh turmeric is best, I don't always have fresh turmeric on hand.  I recently discovered this turmeric extract from Omica Organics and have been loving it in my tea, warm almond milk or just plain warm water. Curcumin, one of the active constituents of turmeric, has been shown to have strong anti-inflammatory effects.  Omica uses a water-soluble, real extract — not reconstituted from synthesized powder.  This is a great substitute if you struggle with getting regular turmeric into your diet.  It is a around $30 for 52 servings so it is comparable to other daily supplements.  This tonic is available on the Omica website, as well as Amazon with free shipping!
Have a great weekend!