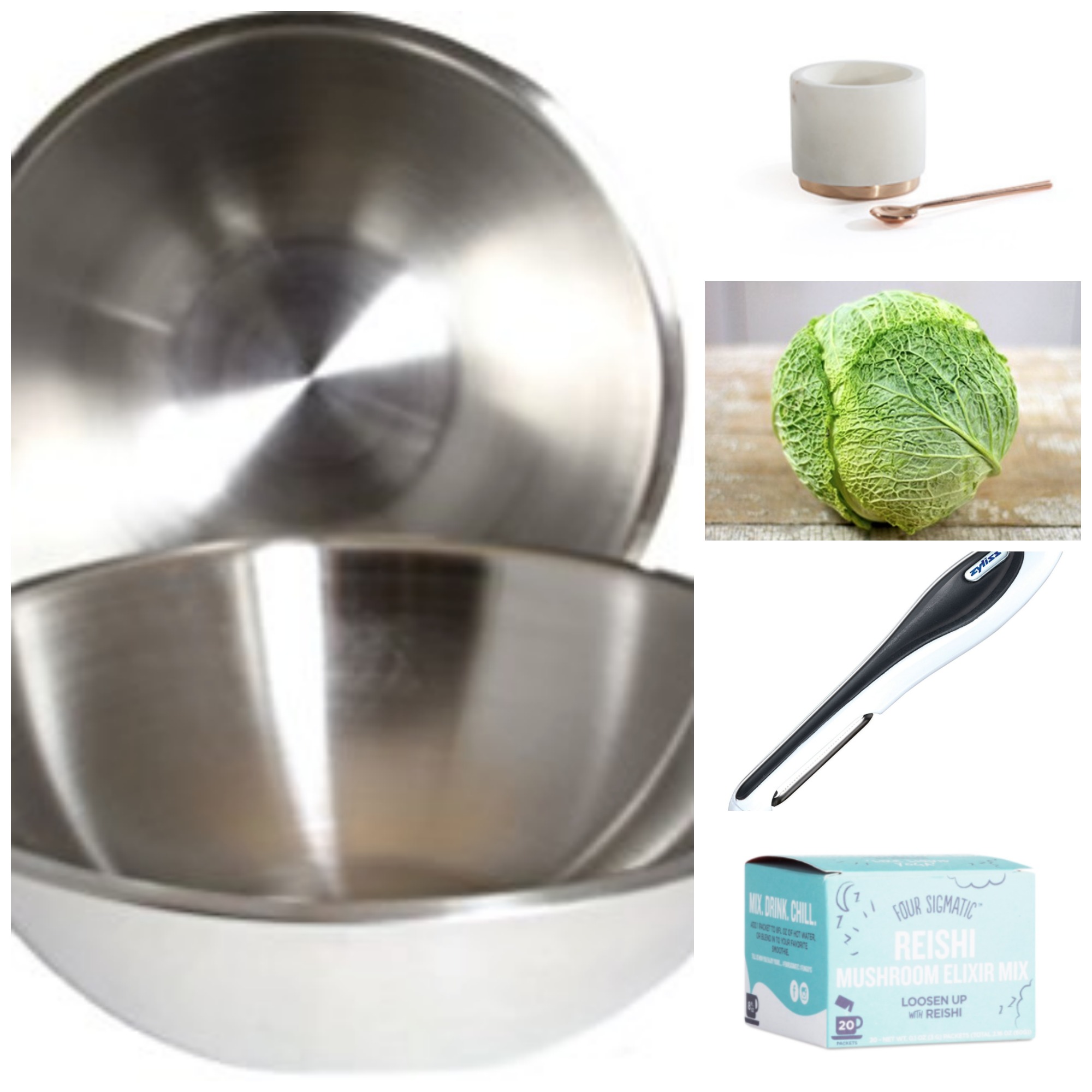 Happy Friday, my dears!  Normally that wold be music to my ears, but this weekend I will be buried in book edits.  If I am not eating, sleeping or watching football, I'll be pouring over my manuscript with a fine tooth comb, so to speak.  All exciting stuff and I am grateful to be doing it!  In the meantime I have some great finds for you!
Marble salt cellar with spoon by Hawkins NY
I have several salt cellars in my kitchen because I love salt and I love having them in pretty vessels.  I was recently teaching at my friend Alex's house who showed me this jaw-dropping small salt cellar and I  just could not get over it!  It is so gorgeous and functional at the same time.  It is relatively inexpensive too, considering that it is marble.  And I think it would make such a great gift, especially as a hostess gift for a dinner party.  Truth be told, this item is sold as a sugar bowl, so you can use it for that too, and there is a creamer to match.  There are two options  — white marble with either brass or copper trim and then the accompanying spoon matches the trim.  After posting it on my Insta stories, I received a lot of requests about its origins.  It is made by Hawkins NY and Alex found it at Totokaelo in Seattle.  But I did some digging and it is also available on the Hawkins website and on Domino.
Stainless Steel Prep Bowls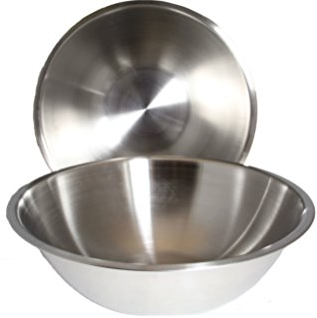 Probably the most-used item in my kitchen is my set of nesting glass mixing bowls.  I do everything in those from mixing vegetables to marinating meats to stirring batters for baked goods and everything in between.  They are perfect for not only mixing but doing prep as well.  However, they are glass and they are heavy and the largest bowl only holds about 5-6 quarts.  In my classes I am cooking for up to 20 people and I often need something bigger, but also lightweight and durable.
I love these stainless steel prep bowls and I couldn't live without them!  I commonly use them for tossing an extra-large salad to coating vegetables with oil to straining stock and so much more.  Not only are they handy because of the extra-large size but they are so lightweight so I can easily clean them, they aren't super heavy when filled to the top, and I keep them stored on the tippy top shelf of my cabinet since they are so easy to lift above my head.  They also have a great lip on them which makes them easy to pour liquid out of, unlike the standard glass bowl that usually causes liquid to spill down the side of the bowl.  There are a lot of options on Amazon and I'm not exactly sure which brand I have, but I think for a home cook that occasionally entertains for a crowd that a 13 quart bowl is a great size for the XL option.  10 quart or 8 quart are going to be great too.  I think this 4-peice combo with a 13-qt, 8-qt, 5-qt, and 3-qt is a great place to start and a great price.  The ones at Williams-Sonoma are fine, but a little too thick.
Four Sigmatic Reishi Mushroom Elixir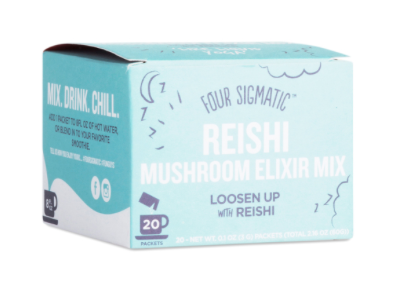 I am a big fan of Japanese mushrooms, which I consider to be superfoods and immune-boosters.  Reishi is a medicinal mushroom which may prevent tumor growth, aid in detoxification, help stabilize blood sugar and combat allergies.  I was more intrigued by its claims to help reduce the effects of stress.  I found this reishi elixir mix on Thrive market and I thought it sounded interesting.  You pour the contents of a packet into a mug, add hot water and drink.  Most mushroom powders taste a little like dirt not surprisingly, but this mix has a little stevia added for a smidge of sweetness.  When I make it, I also add some warm almond milk and sometimes a drop (literally) of peppermint extract and if I close my eyes I might be able to convince myself I am drinking a mint hot chocolate! They also have other products with medicinal mushroom powders.
You can find this on amazon.com or thrivemarket.com.
Zyliss vegetable peeler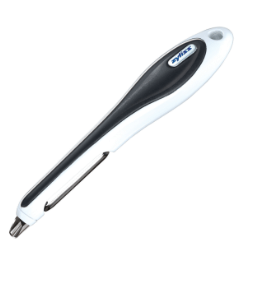 A pretty standard tool in most kitchens is a vegetable peeler.  It is not something that I thought much about – I have had mine for years and it works great and that's that.  However, one of the perks of being a cooking instructor and working in other people's kitchens so often is that I am exposed to all of the different gadgets and products that people are using.  I have used some atrocious vegetable peelers and some outstanding ones.  I was in a student's home earlier this week and was using her vegetable peeler to shave carrots for a salad.  I was blown away by the sturdiness and ease of this peeler!  It was so strong and made peeling the carrots so easy that I immediately had to get online and order one.  I know that this peeler can tackle peeling anything, from potatoes to butternut squash.  I figured I would share this with you because it is extremely inexpensive ($8.95) and available through Amazon Prime.  It comes in a few different colors, and I happen to think the white will go with everything.
Seasonal produce:  Savoy cabbage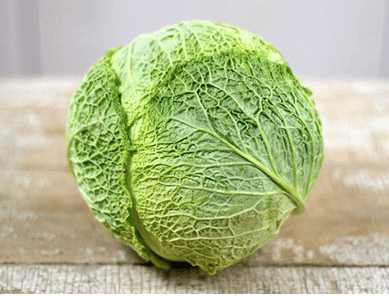 If there was a beauty pageant held for different varieties of cabbage, I know whom I would put my money on.  Yes, red cabbage has that striking purple color, but I am using Savoy cabbage in my classes this month (for a Chinese Chicken Salad) and I cannot get over how stunning it is!  The reason that I am using cabbage in the first place is to replace iceberg lettuce, which is more commonly seen as the base of a classic Chinese Chicken Salad.  Iceberg lettuce is most definitely not bad for you, it is just made up mainly of water and does not contain the nutritional profile of other lettuces nowhere near that of the uber-nutritious cabbage family.  Cabbage is part of the cruciferous family which contain powerful detoxifying sulfuric compounds, antioxidants, and Vitamin C, just to name a few of its nutritious benefits.  Just by doing a simple swap with this cabbage I am able to up the nutrition factor of this salad by a ton.  I also think it has such a nice light sweet flavor and crunch, and best of all, Mr. Picky thinks I am being cool and using iceberg lettuce, because he can't tell the difference between the two!  Cabbage is one of the few produce items that is grown year round and it is also one of the biggest nutritional bargains out there (very inexpensive for a lot of good stuff.) I have been getting this Savoy at my local Whole Foods.  Try it out in your next salad, use it instead of tortillas for tacos, as a wrap, or to make stuffed cabbage.