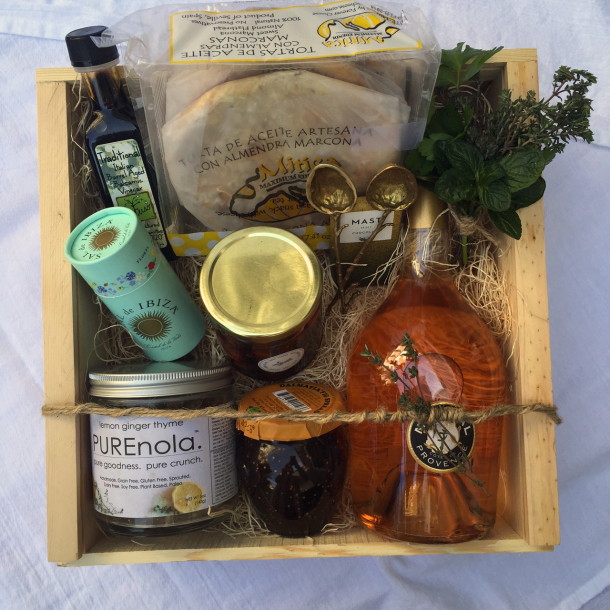 Gifts that entail a little bit of thoughtfulness or some personalization are always the best.  With Valentine's day a few days away, I thought it would be fun to show you how to make your own gift boxes.  Of course I give gift boxes all year round, not just on Valentine's Day.  I find I am regularly assembling homemade gift boxes to bring to friends who invite me to dinner, do me a favor or just need a little pick-me-up.  I'm sure you've seen sites from which you can order gift boxes to be delivered and that's great.  But they are also really expensive and what if you want to customize the box with homemade items?  They are super easy to do on your own and it will feel more special and thoughtful to the person receiving it recipient.  Follow my suggestions below for easy, cute, DIY gift boxes.
Purchase the gift box:
You can really use any kind of box/crate/basket that you have or that you are able to find locally.  I happen to love these 12 x 10 slide-top boxes from Poole and Sons which is a site my friend Jenni Kayne told me about.  Michael's always has a huge supply of baskets if you don't have time to order something online.  For filler, I like to use this wood shred from Nashville Wraps.  But this Kraft Eco Paper Shred is great, too.  If you want to use some twine or yarn to tie around it, amazon has this twine in a value pack with a multitude of colors.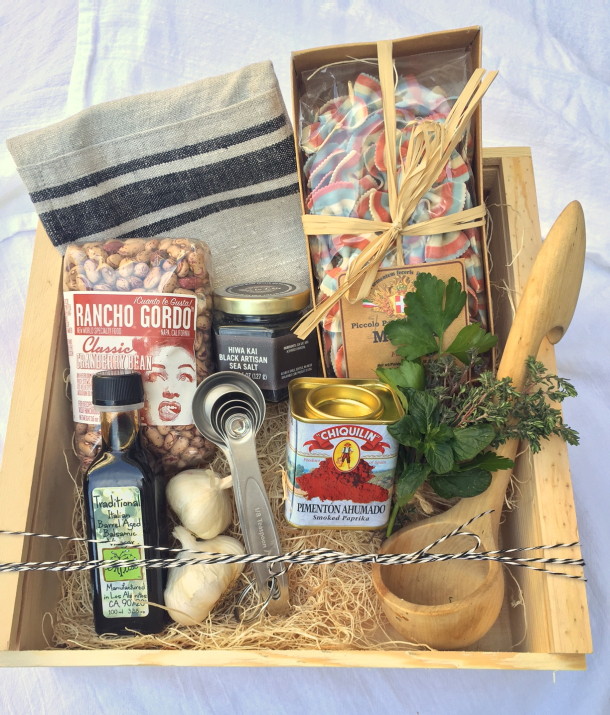 Select the contents:
The possibilities are endless when it comes to items you could put in the box.  I like coming up with a theme.  Here are some boxes I have done in the last few years:
Beauty box with your favorite products
Gourmet food box with a small bottle great olive oil or truffle oil, aged balsamic, an unusual pasta, sundried tomatoes, a small basil plant
For the movie lover- popcorn kernels, gourmet popcorn seasoning salt, movie tickets/gift cards, a favorite dvd, gourmet candy
For the gardener- use packets of seeds, a small garden hoe, new gardening gloves
Fill the box with some cute, non toxic nail polishes, non toxic polish remover, nail file, gift card for a mani/pedi (teachers love this one)
A bottle of wine, a wine opener, cool coasters, some gourmet nuts, fruit spreads and crackers
One of your favorite recipes printed and the ingredients to make it (e.g. granola, cookies)
To welcome a new baby- organic toiletries, a cute onesie, a monogrammed bib, classic board books
Spread the love!