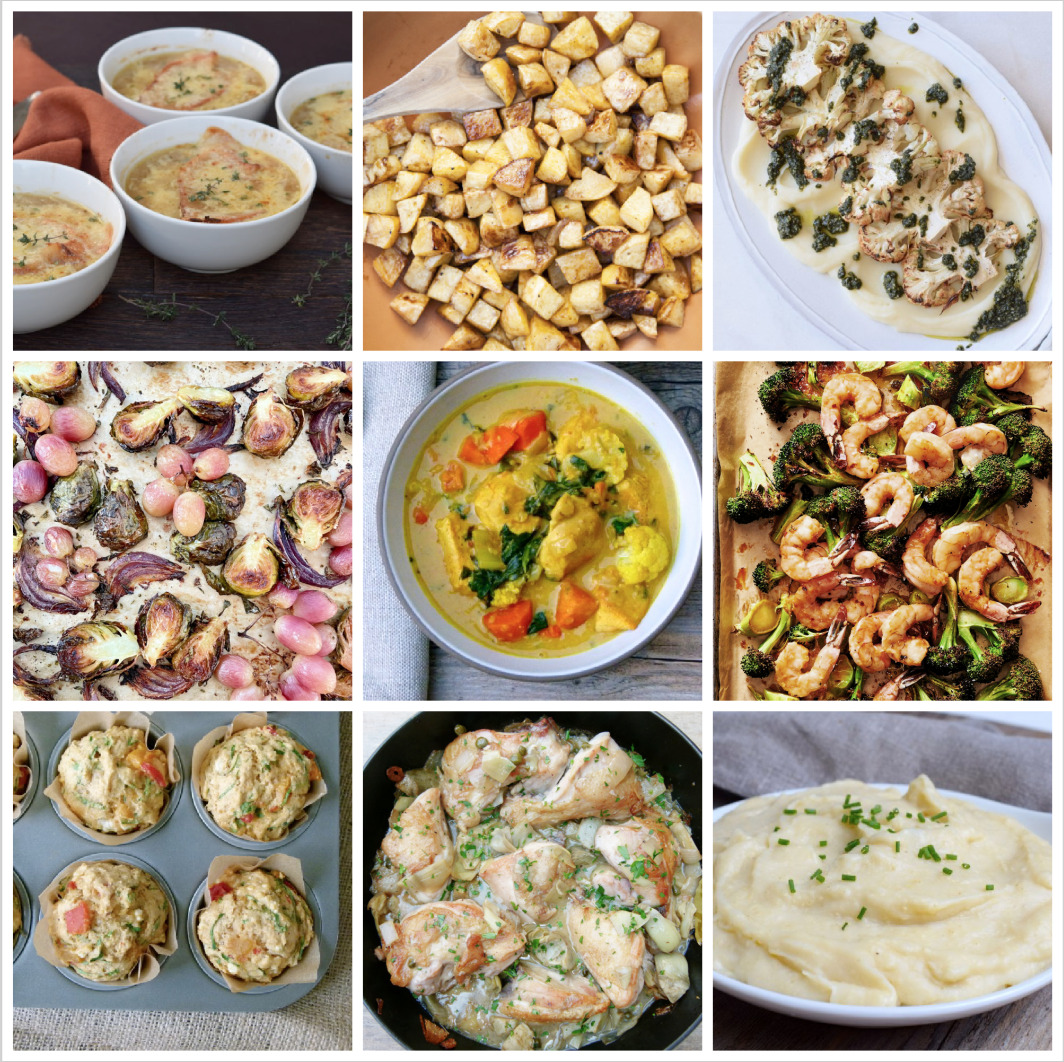 Hello friends! I have a couple of announcements: on Monday, November 7th I am doing a special Instagram Live with Evite, and I'll be sharing ooodles of entertaining tips. It should be fun and helpful!
My Thanksgiving 2022 class is available! I am always surprised when people tell me they didn't know I taught classes. YES! That's what I do! I don't teach in person anymore, but I have been teaching online since well before the pandemic. Join me this month if you need a little extra inspiration and guidance. The menu is brand-new, never before published and it's fabulous!
If you don't need a class, but you need a Thanksgiving manual, grab my 2022 Thanksgiving ebook. EVERYTHING you need to know is in this PDF! In the weeks leading up to Thanksgiving, this is the time to test out new recipes, not on Thanksgiving Day. Consider adding them into your dinner planner. Here's my dinner planner for the week:
Meatless Monday: French Onion Soup, simple side salad
Tuesday: Roasted salmon (olive oil, salt and pepper at 400 degrees/8-10 minutes per inch of thickness) with roasted balsamic rutabagas, sautéed Swiss chard (you can use this recipe and leave out the dried apricots and pine nuts, if you want)
Wednesday: Roasted cauliflower steaks served with roasted brussels sprouts, red onion, and grapes (good recipe for Thanksgiving, too!)
Thursday: Chicken and vegetable curry (I might make this vegan and sub chickpeas for the chicken), steamed brown rice
Friday: Sheet pan shrimp with broccoli p. 261 from QTQ , black rice or riced vegetable of your choice
Saturday brunch: savory muffins with spinach, roasted peppers and feta
Sunday: Baked chicken with artichokes and capers, millet-cauliflower mash
Here's what you can do in advance if it helps you:
Sunday:
Slice onions for soup. You can also make the soup now and reheat the next day.
Wash greens
Monday:
Peel and cut rutabagas
Tuesday:
Cut cauliflower into steaks
Trim and halve brussels sprouts
Wednesday:
Cut vegetables for soup
Thursday:
Cut broccoli into florets
Make sauce for shrimp
I have LOVED seeing all your creations of my recipes on Instagram. If you make any of my recipes, please tag me @pamelasalzman #pamelasalzman so I can check them out! I have a free Monday newsletter with my thoughts, new recipes, and things I'm loving lately. Subscribe here!
Order my cookbook, Quicker Than Quick! If you have 1 minute, would you mind leaving a review on amazon? I would be so grateful, thank you! Take a peek at my first cookbook "Kitchen Matters"!