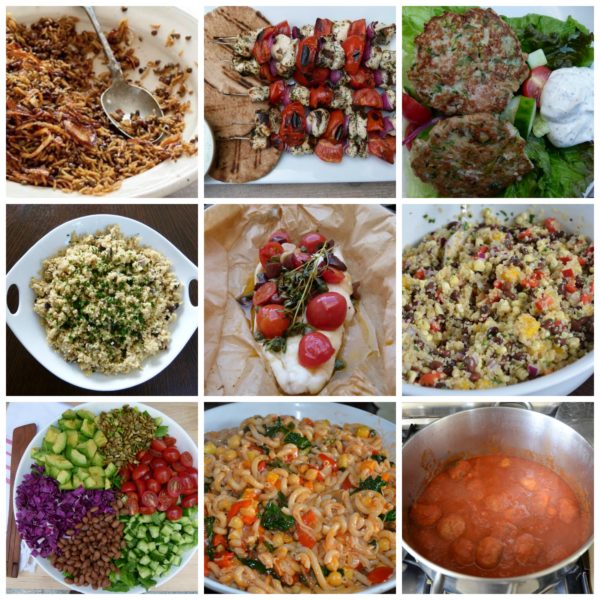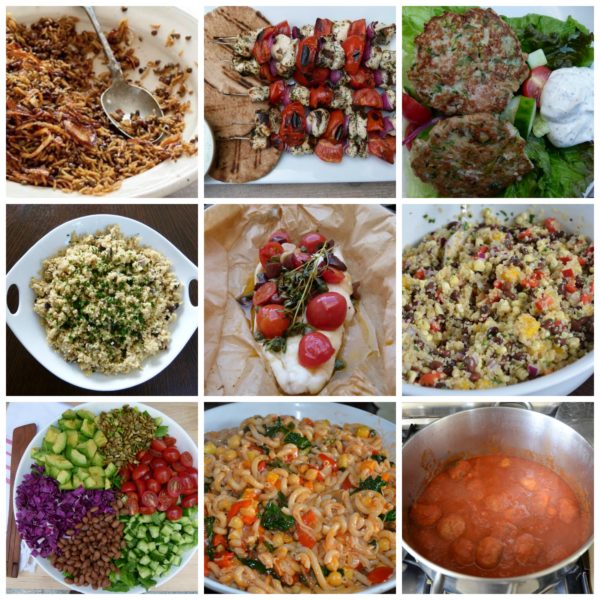 Holy moly, the end of the school year is upon us and doesn't it feel like there are so many events being crammed in at the last minute?  It's such a busy time of year and it's flying by.  Speaking of flying by, my younger daughter had her prom this weekend and I. JUST. CAN'T. BELIEVE. IT.  Fun, exciting, wonderful, but life goes by really quickly.  My older daughter is home from college for the summer and we have been super busy in the kitchen.  She wants to learn how to cook practical things, so I showed her how to make cauli-rice, roast sweet potatoes, grill salmon, make salad dressing, wash produce, hold a knife, and more.  And that was all in three days!  She's going to be a pro by the time she goes back to school. 🙂
News flash for everyone who doesn't live in Southern California:  locally grown stone fruits have made it into our farmers markets and grocery stores!  I bought peaches, apricots, and nectarines this week and although they're small, it means summer is coming and that's a reason for me to do a happy dance!  I'm sure they'll be coming to you very soon.
Here's a great dinner planner for this week.  As always, I take some time on the weekends to plan at least my dinners for the week, sometimes breakfasts, too.  It saves me SOOOOO much time and stress.  Because I am always recipe-testing for my classes and other blogs/magazines, this dinner planner is my guide, but I may not follow it plan exactly.  You can see what I'm really making by following me on Instagram, Facebook or Twitter!
Meatless Monday: Mejadra (this is a delicious rice and lentil dish by Ottolenghi), roasted asparagus (400 degrees, olive or coconut oil, salt and pepper, 12 minutes)
Tuesday:   Chicken souvlaki and tzatziki, green salad with Everyday Salad Dressing #1, plus leftover Mejadra (although you can serve the kabobs with pita)
Wednesday: turkey and zucchini burgers, millet and shiitake pilaf
Thursday: Mediterranean fish in parchment, sautéed spinach
Friday: Southwestern quinoa salad with black beans and mango (you can add shrimp or chicken, if you like)
Saturday: Mexican chopped salad with grilled chicken
Sunday: Pantry pasta with meatballs (turkey meatball recipe here or Ina's beef meatball recipe is good)
Here's what you can do ahead, if necessary:
Sunday
Fry onions for Mejadra
Prep (wash, dry and trim) asparagus
Make all salad dressings
Thursday
Prep vegetables to roast for salad
Prep vegetables for Mexican salad
Here's where you can find all previous dinner planners.