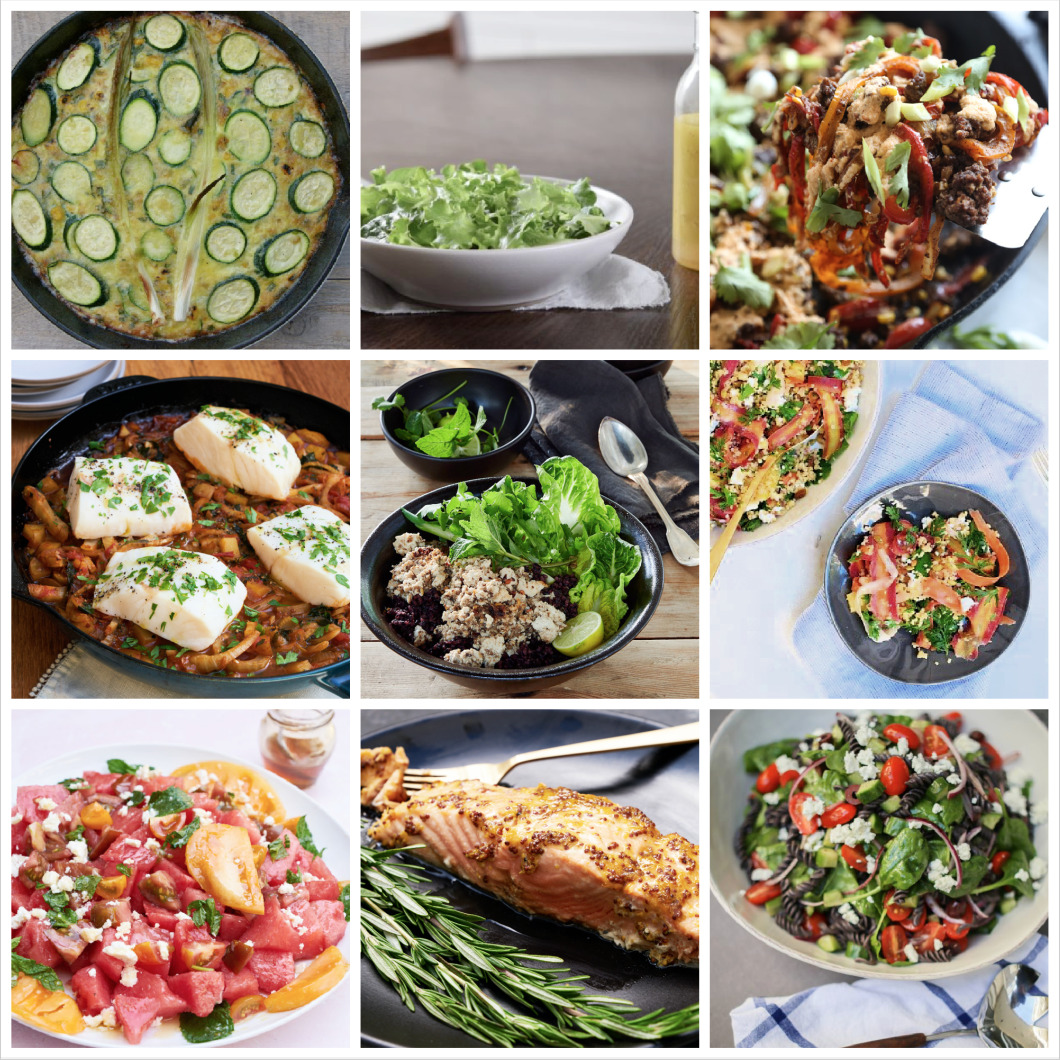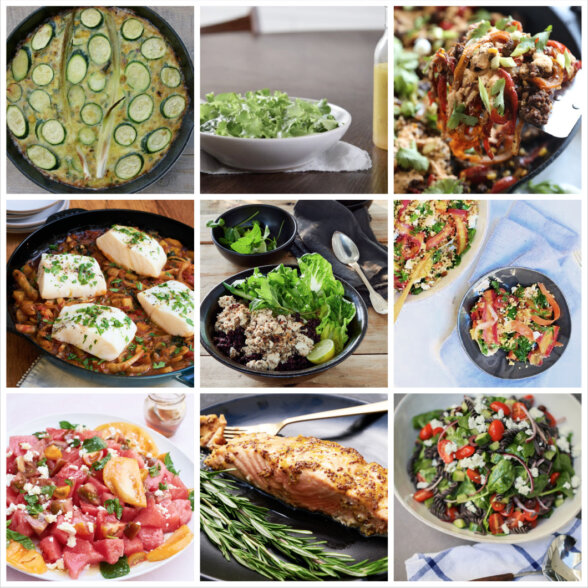 My baby, affectionately referred to since the inception of this website as Mr. Picky, is graduating high school this weekend! OMG. Very emotional week for me. I am proud of course, excited for his future, and a bit weepy that he will be fleeing the nest in a few months. I am grateful Hubs and I can take it all in.
For my monthly cooking class subscribers, I am doing our monthly live zoom on Tuesday at 5:00 pm PT. Come with all your questions, or just hang out and listen to the conversation. I'd love to see you! Here's your dinner planner for the week:
Meatless Monday: Corn and zucchini frittata, green salad with everyday salad dressing #2
Tuesday: Bell pepper and beef taco skillet from Feed me Phoebe (thinly slice your bell peppers if you don't have a spiralizer) black beans and cauli-rice (I have lots of go-to swaps for ground beef like cooked lentils, soaked TVP, mushrooms pulsed in a food processor, crumbled tempeh, and more.)
Wednesday: Cod acqua pazza (such a good one-dish meal)
Thursday: Vegetarian larb from QTQ, served with lettuce leaves or black rice or both!
Friday: Rainbow Carrot Salad with Millet and Yogurt Dressing served with grilled chicken or chickpeas
Saturday brunch: Watermelon and tomato salad with feta and mint
Sunday (Father's Day): Grilled cedar plank salmon, grilled asparagus, Greek pasta salad
Here are a few options (there are plenty more though) to make for the dads in your life:
Meat and Fish
Spiced halibut and lime skewers
Deconstructed Bagel and Lox Salad If you do a brunch…
Vegetarian
Banana French Toast Casserole from KM
Sides
Grilled corn and black bean salsa
Pea pesto and burrata crostini
Chopped grilled vegetable salad
Here's what you can do in advance if it helps you:
Sunday:
Wash greens
Make salad dressing
You can make the frittata and reheat the next day
Tuesday:
Cut veggies for cod acqua pazza. Cut potatoes should be covered in water to prevent oxidation.
Wednesday:
Cook black rice
Cook millet
Thursday:
Make yogurt dressing
I have LOVED seeing all your creations of my recipes on Instagram. If you make any of my recipes, please tag me @pamelasalzman #pamelasalzman so I can check them out!
My cookbook, Quicker Than Quick, is on sale for $14.99 on Amazon! If you have 1 minute, would you mind leaving a review on amazon? I would be so grateful, thank you! Take a peek at my first cookbook "Kitchen Matters"!