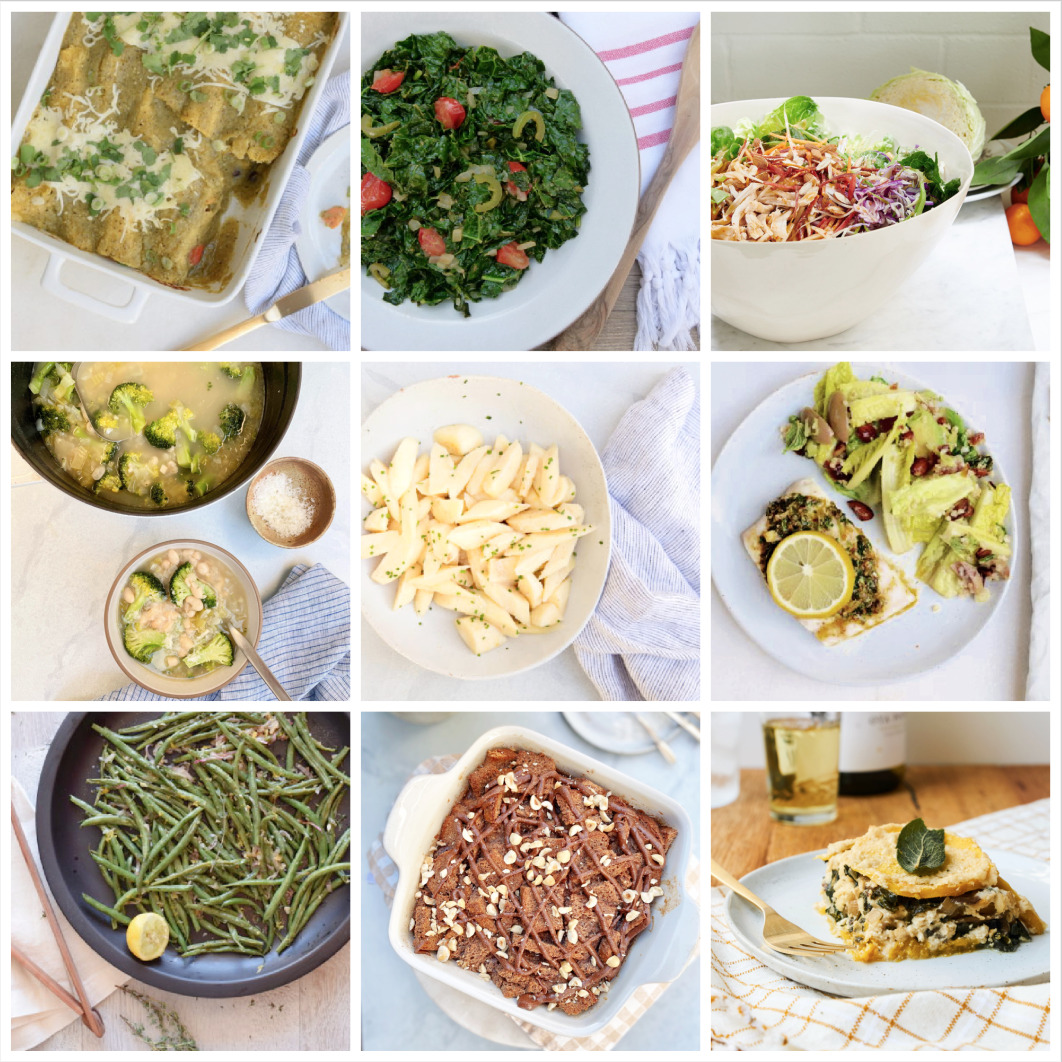 This is always a hectic time of year, between two major holidays, lots of gifts to buy, and so many events being squeezed in before school breaks for the holidays. My advice to myself right now is to not run myself ragged, stay hydrated and pumped up with extra vegetables and fruit, and get adequate sleep. If I can't get it all done, so be it. In December, I tend to cook once and eat twice. What that means is a pot of soup on Sunday is the same meal on Monday, and a roasted chicken is eaten two days in a row, but one day simply with sides and the next reheated with taco seasonings and served with tortillas. I prefer to eat homemade food as much as possible, but this time of year I am not looking to win awards for creativity!
I am traveling this weekend through Tuesday, so I will miss Instagram live on Monday night but Hubs and I will return to our regular Monday live at 5 on 12/12. It will be a GOOD one!
If you don't subscribe to my newsletter, do it! I have an epic gift guide coming in this Monday's newsletter!
Here's your dinner planner for the week:
Meatless Monday: Roasted vegetable and black bean enchiladas verdes, Mexican sautéed greens
Tuesday: Chinese chicken salad p. 64 from Quicker Than Quick (there is NOBODY who doesn't think this is the best Chinese Chicken Salad dressing on the planet!!)
Wednesday: broccoli white bean soup
Thursday: Stovetop braised parsnips with coconut butter and white balsamic, fish with chermoula
Friday: slow cooker Italian pot roast from KM, cauliflower mashed potatoes, roasted green beans
Saturday brunch: Healthier Nutella French Toast Casserole
Sunday: Butternut squash lasagne (give this a trial run before Christmas!)
Here's what you can do in advance if it helps you:
Sunday:
Make salad dressing
Roast vegetables for enchiladas
Make enchilada sauce
Poach chicken for salad
Monday:
Wash greens
Tuesday:
Make veggie or chicken stock, if using homemade
Wednesday:
Make the chermoula
Friday:
Assemble french toast casserole
Saturday:
Make cashew-cauliflower ricotta for lasagne
I have LOVED seeing all your creations of my recipes on Instagram. If you make any of my recipes, please tag me @pamelasalzman #pamelasalzman so I can check them out! I have a free Monday newsletter with my thoughts, new recipes, and things I'm loving lately. Subscribe here!
Order my cookbook, Quicker Than Quick! If you have 1 minute, would you mind leaving a review on amazon? I would be so grateful, thank you! Take a peek at my first cookbook "Kitchen Matters"!