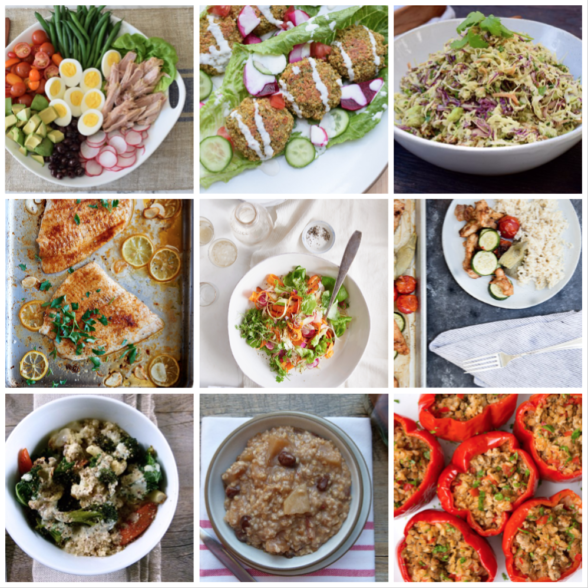 Happy Easter weekend, friends!  I hope you have a joyful day on Sunday.  I know we are all in different situations right now, so I pray that you and your loved ones remain healthy.  This is the most important thing.
A few things happening in my space right now:  This morning I filmed the April online cooking class for my online cooking school.  Very excited about this menu — Mexican with a Pamela spin!  I am continuing with my Instagram LIVES every day at noon PST.  We've been having fun cooking and interacting with everyone.  I will not be going live on Easter Sunday or next Tuesday though.  Tuesday I am launching a 4-week Quick and Easy Healthy Cooking Bootcamp.  It was something I offered to people who attended my free webinar last Tuesday and it sold out immediately.  Click this link to put your name on the waitlist to get a notification (not to sign up, just a notification) of when I open the next one.  Lastly, I love the conversation I had with Elise from Kale and Chocolate for her podcast "What's Your Food Story."   Here's your dinner planner for the week:
Meatless Monday: California Nicoise salad (without the tuna), check out this post for what to do with all the leftover eggs after Easter.
Tuesday: Baked falafel, creamy cabbage and avocado slaw (or serve on a salad or bowl)
Wednesday: broiled fillet of sole (p.198) served with shaved vegetable salad (p. 170) from my cookbook
Thursday: sheet pan chicken, substitute red onion and asparagus for the cherry tomatoes and zucchini, served with steamed rice or cauliflower rice.
Friday: sweet potato bowl: cooked quinoa (or your favorite grain), diced roasted sweet potato, shredded/chopped romaine lettuce, chopped cherry tomatoes, cucumbers, red onion, pickled radish, and tahini sauce – use this dressing
Saturday brunch: Slow cooker apple pie steel cut oats
Sunday: Turkey and brown rice stuffed bell peppers, roasted broccoli or broccolini
Here's what you can do ahead if you need to:
Sunday:
Wash and dry all greens and vegetables
Make dressings
Soak chickpeas
Tuesday
Cook quinoa for bowl, rice for stuffed peppers
I have LOVED seeing all your creations of my recipes on Instagram. If you make any of my recipes, please tag me @pamelasalzman #pamelasalzman so I can check them out!
Click here to learn more about my online cooking classes! Through the end of quarantine, choose any cooking class in the library for $10 with the code SINGLE10 and a subscription for future classes for $17  (normally $27/mo.) with the code CLASSES17.
If you like my recipes, you'll LOVE my cookbook "Kitchen Matters"!  If you have 1 minute, would you mind leaving a review on amazon?  I would be so grateful, thank you!  My new cookbook, Quicker Than Quick, is available for pre-order!