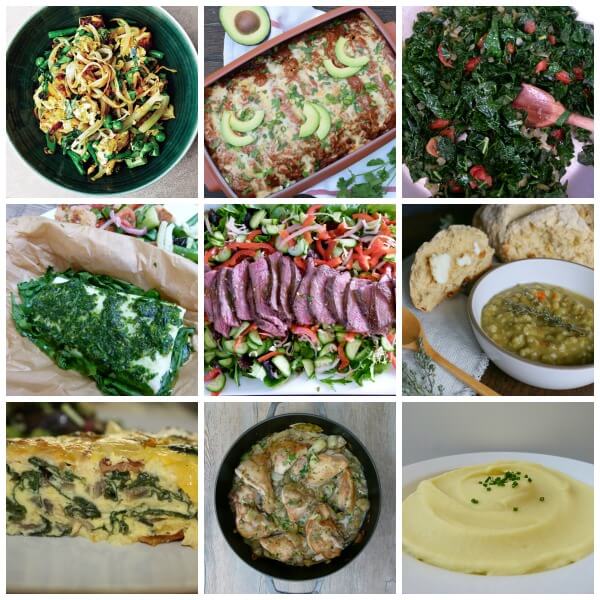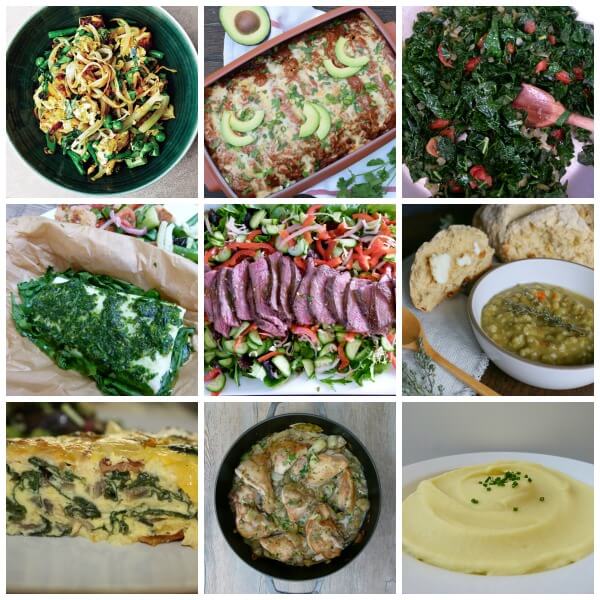 My daughters just arrived home for spring break, so the five of us will be together again for a whole week!  I am over the moon, since there's pretty much nothing that could make me happier than spending time as a family.  I do have a busy work week though – testing recipes for Clean Eating Magazine, prepping for my classes, and finishing the last round of edits on my cookbook (!) My older daughter has become quite the cook in college, so I plan on leaning on her a bit for an extra set of hands in the kitchen this week.
Here's your dinner planner for this week:
Meatless Monday: Singapore rice noodles with tofu from Gwenyth Paltrow's It's All Easy cookbook (you can sub some cooked chicken for the tofu if you prefer)
Tuesday: chicken enchiladas rojas, Mexican sautéed kale
Wednesday: fish in parchment with herbs, sautéed shredded sweet potatoes (this recipe, but I'm going to leave out the apples), roasted asparagus (400 degrees with olive oil, coconut oil or avocado oil + salt and pepper for 12 minutes)
Thursday: Thai steak salad (this recipe also demonstrates the perfect way to cook a grass-fed steak)
St. Patrick's Day: split pea soup, Irish soda bread
Saturday lunch: Swiss chard frittata
Sunday: chicken with artichokes and capers, cauliflower mashed potatoes
Here's what you can do ahead if you need to:
Sunday
Prep vegetables for Singapore noodles recipe and put into resealable bags or containers
Wash cilantro for noodles, and herbs for fish
Make enchilada sauce
Wash kale, de-stem
Trim the bottoms of the asparagus and stick in a jar with an inch of water.  Refrigerate, covered with a plastic produce bag.
Wednesday
Make dressing for steak salad
Wash salad greens
Wash Swiss chard
Saturday
Prep cauliflower into florets
Defrost frozen artichoke hearts
Click here for a link to all my previous dinner planners.
You can now pre-order my book, Kitchen Matters, on amazon or through my local bookstore, Pages!!