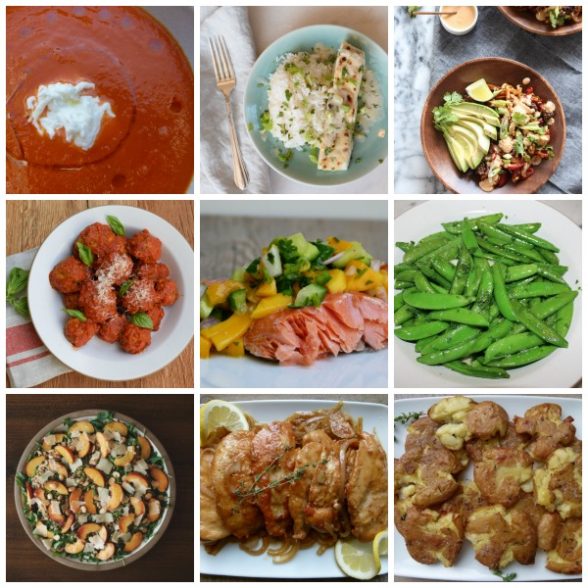 I've given birth to three children, and I still remember the feeling of anticipation right before they each arrived.  Maybe you have experienced the same — simultaneous waves of excitement, nervousness, joy and pride.  If you've hung around here long enough, you know that I am not about to have a baby, but instead a new book, my first.  And you know what?  It's almost the same as having another baby!  Actually, my beautiful new book was delivered into my anxious hands last week and I could not be more excited and more proud for you to meet it!  The book is officially published this Tuesday and I hope you'll do me the honor of ordering a copy (Amazon or a signed copy from my local bookstore.)  Makes a great graduation, teacher, or Father's Day gift!
In the meantime, I have to be super organized the next few weeks.  I'm in New York the early part of this week and again next week.  Also, I have 2 LA events that you are invited to attend this week and then 2 more after this week:
Thursday, June 15th 6-8pm at Thomas Hayes Studio in Hollywood.  Moderated by Suzanne Hill of The Chalkboard Mag.  Free, but an RSVP is required.  Click here for details.
Friday, June 16th 1:00 pm at Williams-Sonoma, Beverly Hills. Cooking demo and book signing. Free.
Thursday, June 22nd 7:00 pm Pages Bookstore, Manhattan Beach.  Free.  Please RSVP here.
Thursday, July 13th 11:00 am – 1:00 pm Jenni Kayne, Newport Beach.  Free.
Here's your dinner planner for the week:
Monday: Fresh tomato soup, burrata, and grilled bread (just brush with olive oil and grill quickly)
Tuesday: Halibut with Thai coconut sauce, grilled or roasted bok choy, brown rice
Wednesday: Bell pepper and beef taco skillet (thinly slice your bell peppers if you don't have a spiralizer) black beans and cauli-rice
Thursday: Vegetarian eggplant "meatballs" from Kitchen Matters, my new cookbook, pasta or spaghetti squash, green salad with chickpeas
Friday: slow-roasted Copper River salmon with mango salsa, minted sugar snap peas, grilled zucchini
Saturday lunch: Arugula salad with farro and peaches
Sunday: Lemon-thyme chicken, smashed potatoes, sautéed spinach
Here's what you can do ahead:
Sunday
Make brown rice
Prep bell peppers for taco skillet
Make cashew cream for the taco skillet
Wednesday
Make mixture for the eggplant meatballs or bake through and reheat the next day in simmering sauce
Roast spaghetti squash if using (see this recipe for how to roast spaghetti squash)
Make dressing for salads
Shave pecorino or parmesan
Friday
Make farro for salad
Here is a link to all the previous dinner planners.