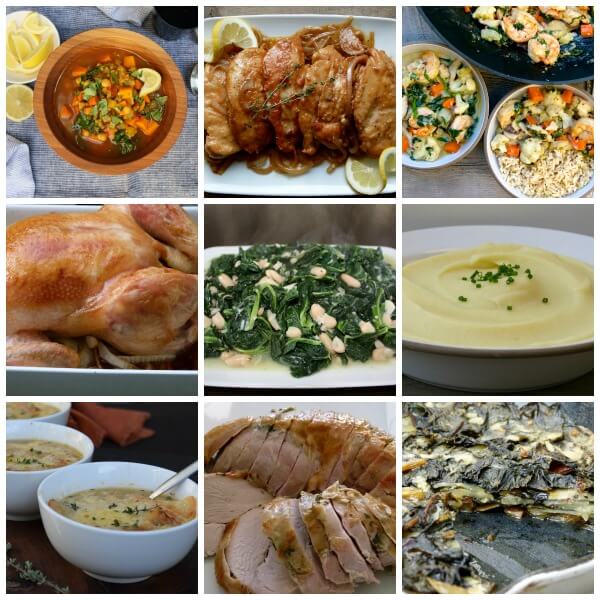 I am getting myself organized for the week ahead because it's going to be a busy one!  Lots of classes this week and since Wednesday is the first day of a new month, I am debuting a new cooking class menu.  Even if  you can't take my classes, you can always check my classes tab to see what I'm teaching and I always try to post a couple of videos from class on my Insta Stories. In some other news, you can pre-order my cookbook, Kitchen Matters, on amazon.com or from my local bookstore, Pages, in Manhattan Beach!  Pages will actually be sending signed copies if that is of interest to you.  🙂  The book comes out on June 13th!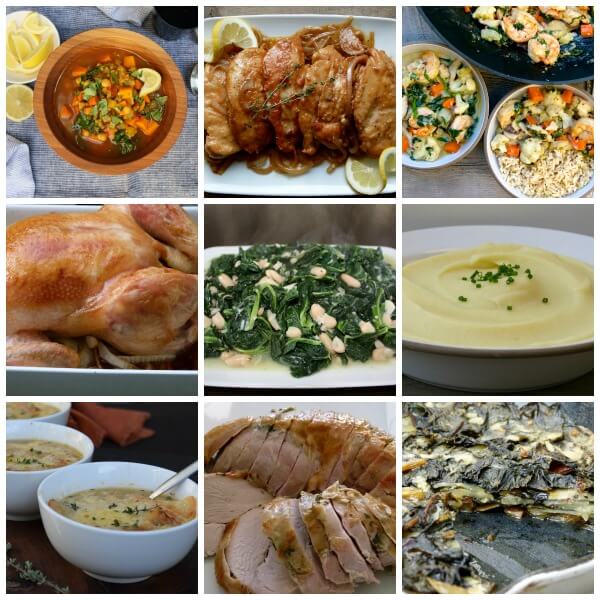 Here's your dinner planner for the week:
Meatless Monday: Moroccan vegetable soup, avocado toast (I'm usually fine with just the soup)
Tuesday: Lemon-thyme chicken cutlets, green salad with roasted beets, orange segments and Everyday Salad Dressing #2  (click here for how to roast beets)
Wednesday: Shrimp with mixed vegetables and coconut-basil sauce, steamed jasmine rice
Thursday:Whole roasted chicken with parsnips, onions and carrots (click here for a slow cooker whole roasted chicken); don't forget to save the chicken carcass and bones for stock!
Friday: Braised beans and greens (this is such an underrated recipe — I absolutely love it!), cauliflower mashed potatoes
Saturday lunch: French onion soup
Sunday: Roasted turkey breast, swiss chard and potato gratin; so nice to have leftover turkey for lunches the next day or to turn into a fried rice or in many of the soup recipes on the site.
Here's what you can do ahead if you need to:
Sunday
Add up all the stock you need in these recipes and make some for the week.  There are recipes on the blog for chicken stock, chicken bone broth and vegetable stock.  Personally, I don't enjoy making beef broth so I buy either Bonafide or Stock Options from the freezer section at Whole Foods. Stock lasts up to 4-5 days in the fridge or you can freeze it for up to 3 months.  Read this post for how to freeze stock.
Wash herbs for soup recipe
Soak and cook chickpeas for soup (you can also buy cooked chickpeas)
Prep (wash, dry, chop) vegetables for soup
Wash lettuce for salad
Roast beets
Segment oranges
Make salad dressing
Tuesday
Prep veggies for shrimp recipe
Salt chicken (read this if you don't know what I'm talking about)
Prep cauliflower
Soak and cook white beans (you can also buy cooked beans)
Friday or Saturday
Brine turkey breast
Wash swiss chard
Here's a link to all my previous dinner planners.