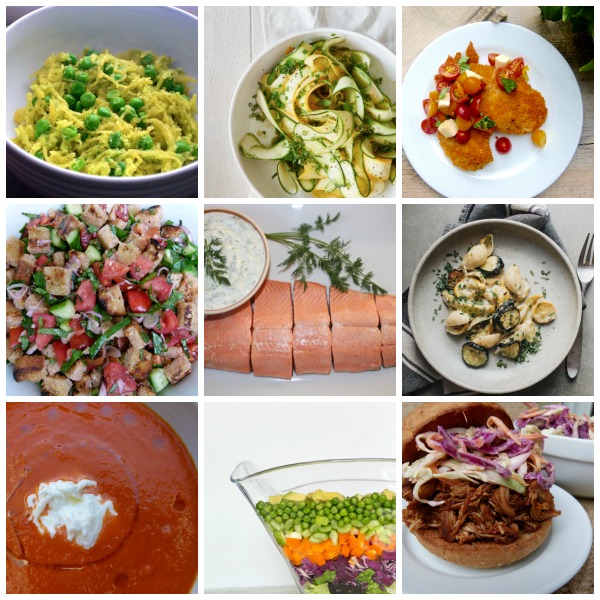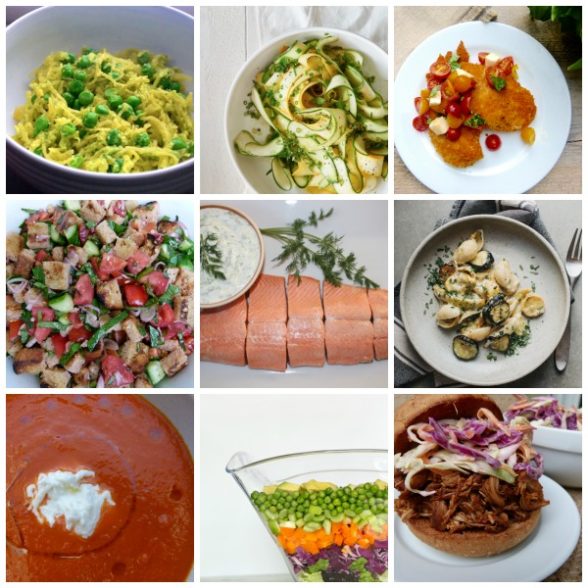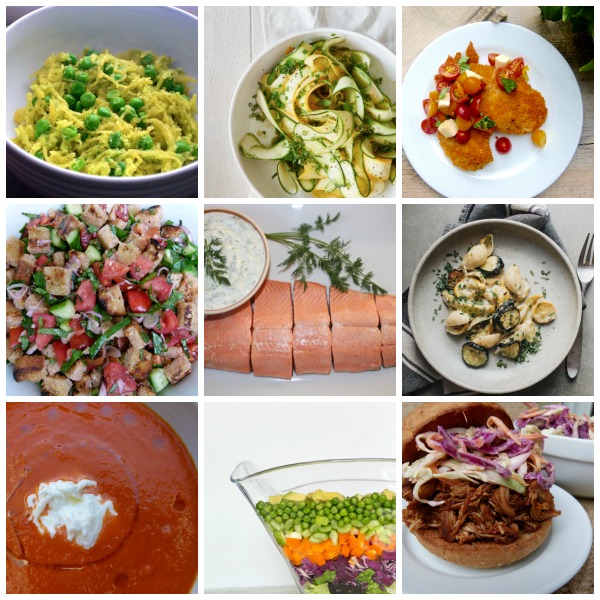 I am en route from New York to LA and although I had an amazing three weeks (two of which were pure vacation), I am looking forward to unpacking and sleeping in my own bed tonight.  There's no place like home.  I have a few meetings, one class and a lot of laundry to do in the next few days before I turn around and go back to NY on Wednesday!  Tune into the Today Show on Friday morning when I'll be doing a back-to-school (YIKES!) segment.  Food segments are almost always between 8:30 and 9:00 am.
Then I'm off to Dallas for the weekend where I'll be recording a podcast with the lovely Belbel sisters of A Double Dose blog and doing a book event at The Gem on Monday, August 21st at 10:00 am! See my Events page for details.
On Wednesday, I'll be in Houston for a live segment on KHOU-TV Channel 11 on "Great Day Houston" and then a book party hosted by my dear friends Maria Kasselakis and Marcia Smart (her fantastic blog is Smart in the Kitchen.)  I am so excited to meet everyone in Dallas and Houston!
Here's your dinner planner for this week:
Meatless Monday: Spaghetti squash with pesto and peas, zucchini carpaccio from cookbook (To roast spaghetti squash, cut it in half lengthwise and remove the seeds. Rub the inside of each half with a drizzle of olive oil and season with ½ teaspoon salt and freshly ground black pepper to taste. Arrange cut-side down on a parchment-lined baking sheet and bake for 30-45 minutes at 400 degrees until tender. Set aside CUT SIDE UP (so it doesn't overcook) until it is cool enough to handle.  Rake crosswise using a fork.)
Tuesday: Baked parmesan caprese chicken, arugula with balsamic vinegar and olive oil and salt
Wednesday: Grilled panzanella, poached salmon with cucumber yogurt
Thursday: Roasted zucchini pasta bake from Sprouted Kitchen (add Italian turkey sausage if you want)
Friday: Fresh tomato soup with buratta and crusty bread, simple green salad with white beans, cucumber, radish, and basil vinaigrette (or if you have any leftover pesto, stir a spoonful into any basic vinaigrette)
Saturday lunch: 7-layer salad with blue cheese
Sunday: Slow cooker bbq chicken sandwiches, salad with ranch (or use leftover blue cheese dressing)
Here's what you can do ahead if you need:
Sunday
Roast and strand spaghetti squash and refrigerate (toss with pesto and peas in a skillet to warm through)
Make vinaigrette for panzanella
Make BBQ sauce or buy premade
Tuesday
Chop cucumbers for panzanella
Cook sausage for pasta bake if using
Wednesday/Thursday
Assemble pasta bake and refrigerate before baking if desired (add 10 minutes to cooking time)
Make basil vinaigrette
Prep greens for salad
Make blue cheese dressing
Hardboil eggs for salad
Make ranch dressing
Here's a link to my previous dinner planners.