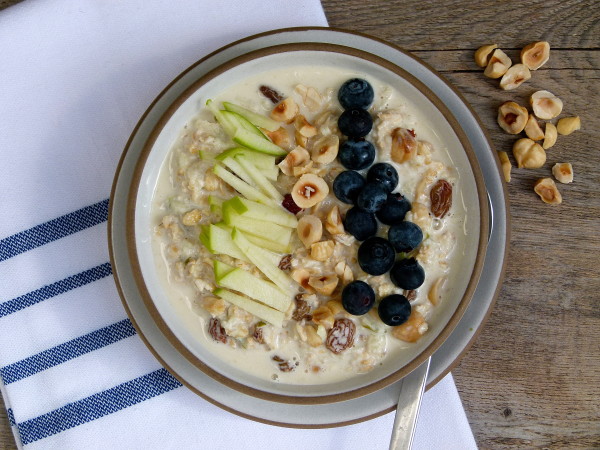 I had no intention of posting this recipe today because I already have a muesli recipe on my site.  But that was from so, so long ago and I know I don't even remember what I posted on this site back in the beginning so I don't expect you to!  Plus this one is better and ironically I made it up on the spot.  I threw this muesli together on a whim on Sunday night because 1. it's my favorite summer breakfast, 2. Mr. Picky was starting day camp on Monday and I needed one less thing to do in the morning, 3. it has actually been very warm and summerlike here in Manhattan Beach which never happens in the summer, just in September and October when everyone has gone back to school and resumed soccer on the weekends, and 4. I was a little naughty this holiday weekend which involved a homemade cherry pie, a new favorite rosé (did you see my instagram?) and some (a lot of?) mozzarella.  Ooops.  And that was after 9 days at my parents' house which always involves too much pasta, pizza, wine and mozzarella.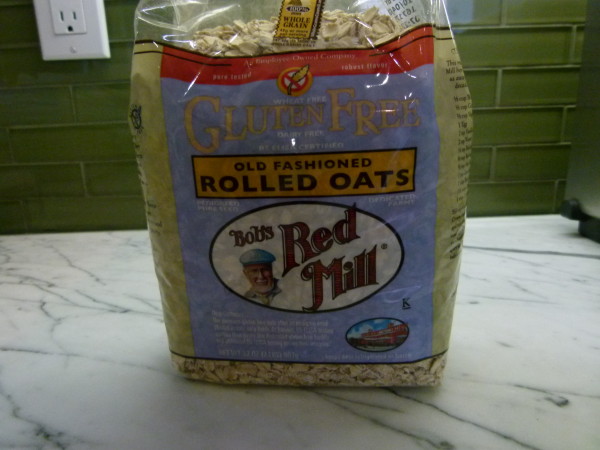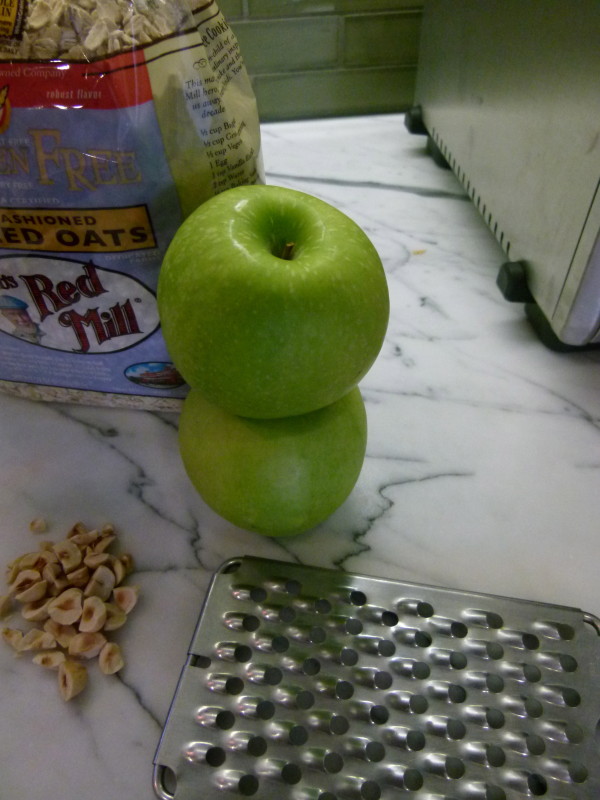 I always say breakfast will set the tone for the rest of the day's eating, so you want to start off right, eat a good breakfast.  I had a good sized bowl of this muesli with some blueberries in the morning at 7:30 after a quick workout and then a little green tea at about 10:00 and I was completely fine until lunch at 1:00.  That just about never happens.  I am usually looking for a snack of some kind around 10:00 or 10:30.  If you have issues with sugar and sweets, try making this without any added sweetener or add a couple drops of stevia.  Of course, feel free to sub your favorite nut or seed for the hazelnuts and any good unsulphured fruit for the golden raisins (remember: sulphur dioxide is a preservative for dried fruit and it is not healthy for you, especially for people who have sensitive lungs.)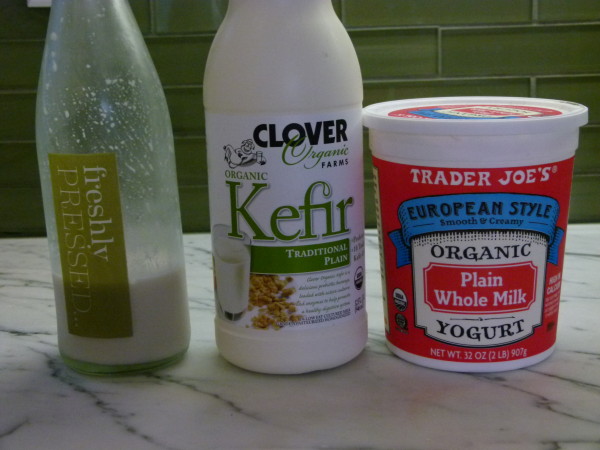 I actually think this muesli tastes more like the ones I have had a hotels both in the states and in Europe.  Although it is not technically the original bircher muesli which uses condensed milk (eeek!), it is very similar in taste and texture.  In my previous muesli, I used yogurt, water and orange juice to soak the oats with a little lemon zest.  Decidedly citrusy, which I love, but not necessarily uber authentic.  This one I used half almond milk and half kefir, although a nice think yogurt like Straus Family Creamery would be just as ideal.  (Did you know Trader Joe's European style yogurt IS Straus?!?)  I still add shredded green apple which is a must, but for this batch I also included golden raisins and chopped hazelnuts and I was in heaven.  Yum, yum, and YUM!  Creamy, crunchy, lightly sweet.  Perfect. I am dreaming of being in a European hotel for breakfast.  And then I had to take Mr. Picky and his buddy to baseball camp. Wake up!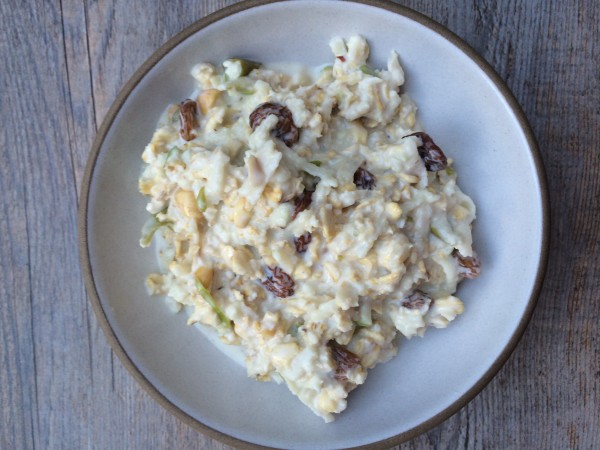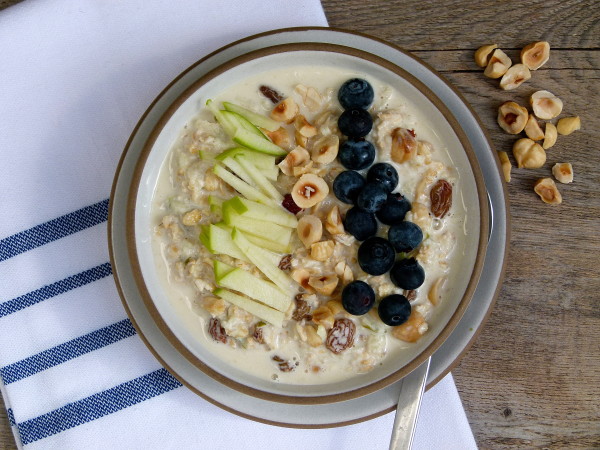 Bircher Muesli with Hazelnuts and Golden Raisins
Ingredients
2 cups old fashioned rolled oats
2 apples, unpeeled, grated (I like using green apples)
juice of half a small lemon
juice of half an orange
1 ½ - 1⅔ cups unsweetened almond milk (click here for instructions on how to make your own)
1 ½ - 1⅔ cups unsweetened kefir or yogurt
½ cup unsulphured golden raisins or dried fruit of choice
⅔ cup chopped hazelnuts
Toppings: fresh berries or sliced bananas, extra chopped nuts, raw honey or maple syrup
Instructions
The night before: In a large bowl, mix all the ingredients, except toppings, in a bowl. Cover and refrigerate overnight.
The next morning: add sweetener to taste, if necessary. Divide the muesli among four bowls and top with favorite nuts or fruits.
Keeps for several days covered in the refrigerator.
Notes
I don't sweeten this ahead of time because I prefer it unsweetened. Since my kids like a little honey, they add it to their own bowls in the morning. But feel free to add 2 Tablespoons or so of honey or your sweetener of choice.