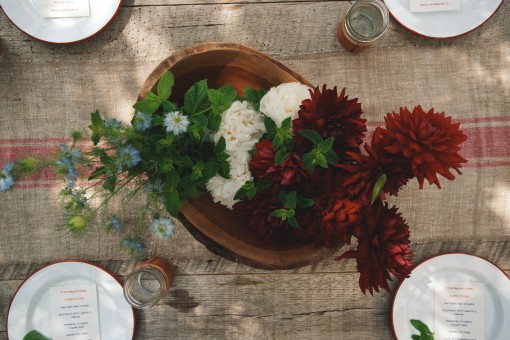 I once again had the pleasure of teaching the always stylish and gracious Jenni Kayne and her lovely friends a July 4th cooking class at her gorgeous home.  Although I teach at Jenni's home every month, this was a special class in which we also partnered with The Chalkboard, one of my very favorite sites.  With Independence Day just around the corner, Jenni wanted to create the perfect holiday get-together that was festive, but relaxed.  My job was to come up with the deliciousness!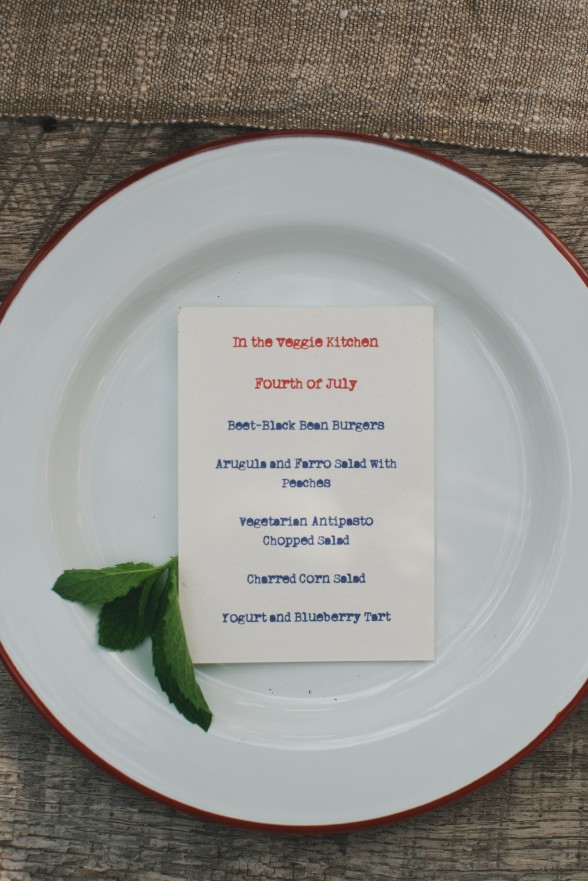 If you have seen some of the classes I have done at Jenni's before, you know that every detail is so beautiful and perfect, you want to go recreate the whole thing on your own.  One of the best parts of Jenni's Rip + Tan blog is that she generously provides sources for everything, from table linens to straws to jars.  What I just loved about the décor is that it was in the spirit of the holiday, but still beautiful and understated, without going overboard.  Please check out Rip + Tan for more photos and details about the decor.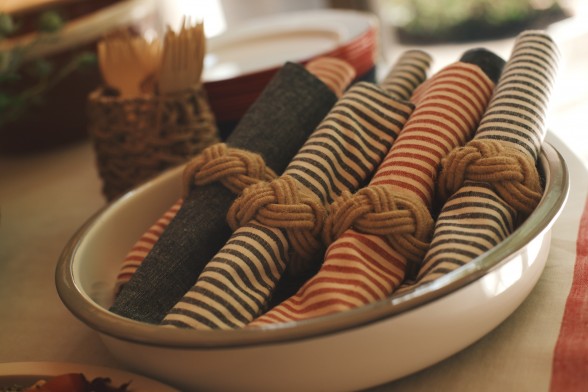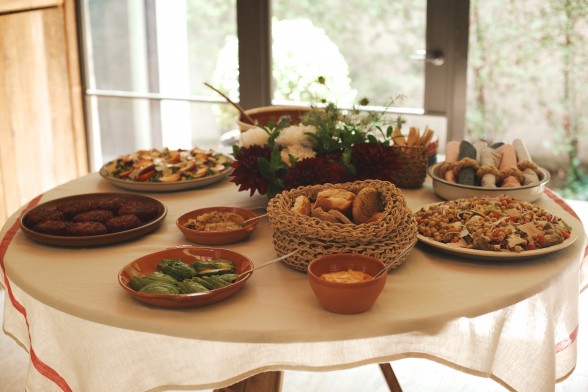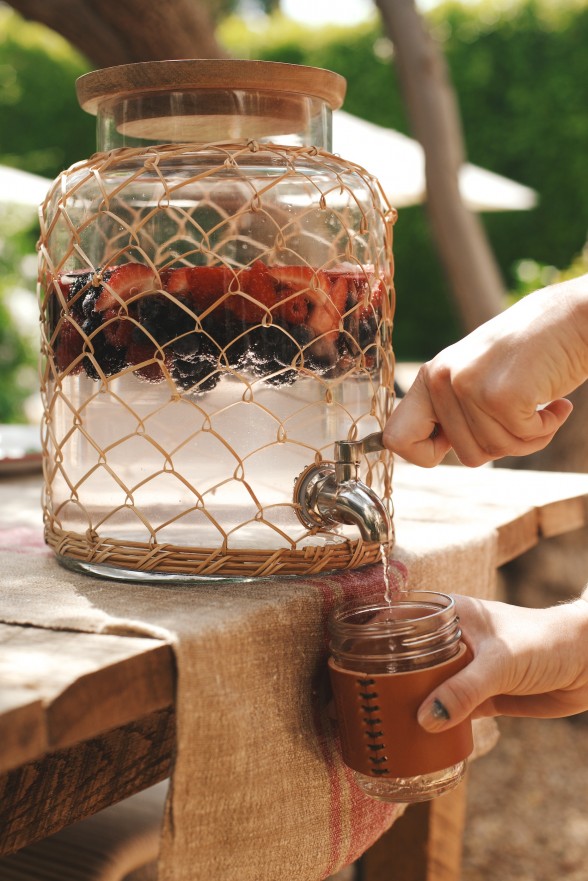 This year, I made five recipes that I think are easy, seasonal, healthful and perfect for summer entertaining.  We started with some delicious vegan beet and black bean burgers which I will be teaching in my classes this summer.  I love salads at this time of year and especially for entertaining since most of the ingredients can be prepped in advance.  At Jenni's I whipped up a charred corn salad, a vegetarian antipasto chopped salad, and an arugula and farro salad with peaches.  All so yummy and healthy and I will post them all before July 4th!  For dessert, you will love this yogurt and blueberry tart in a graham cracker crust, which I am sharing today.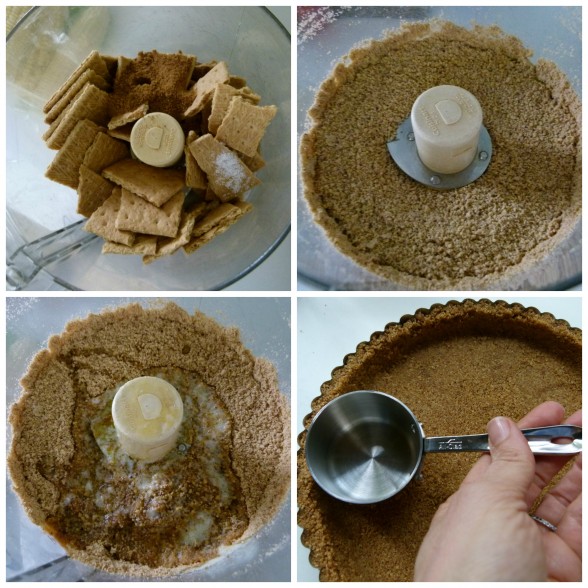 Have you ever tried straining Greek yogurt overnight?  It comes out with a texture like cream cheese!  No joke!  I stirred in a little Grade A maple syrup and some vanilla beans (although you could definitely use vanilla extract) and the result is a super thick and creamy, spreadable yogurt for a delicious tart filling.  This tart is lightly sweet, which I love, and I think it would equally welcome for brunch as it is for a dessert.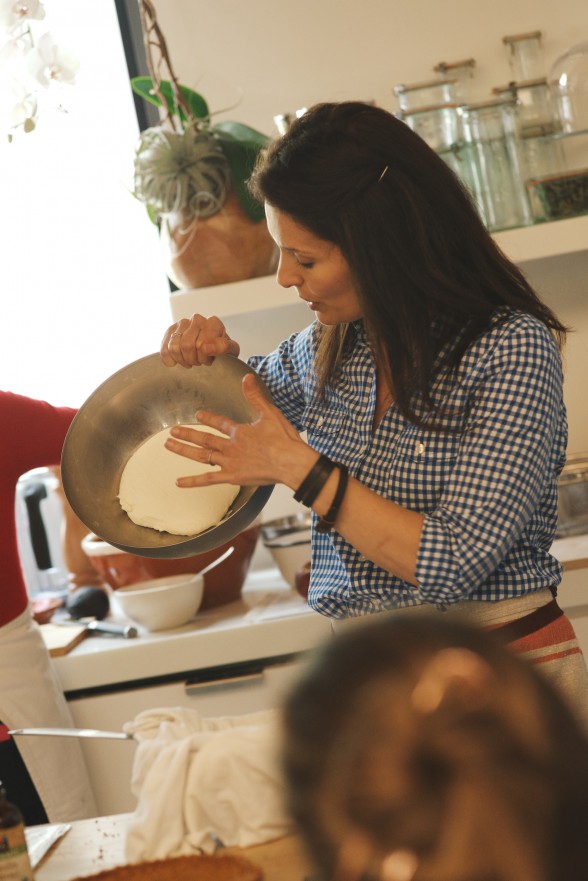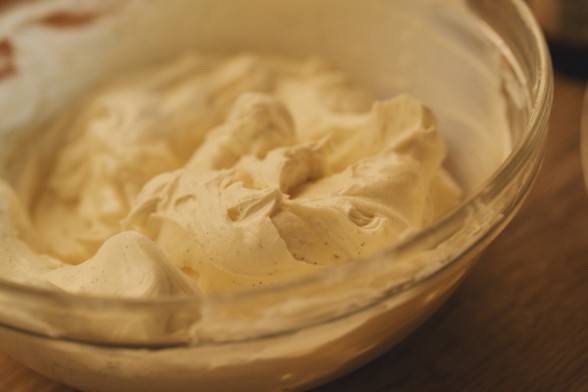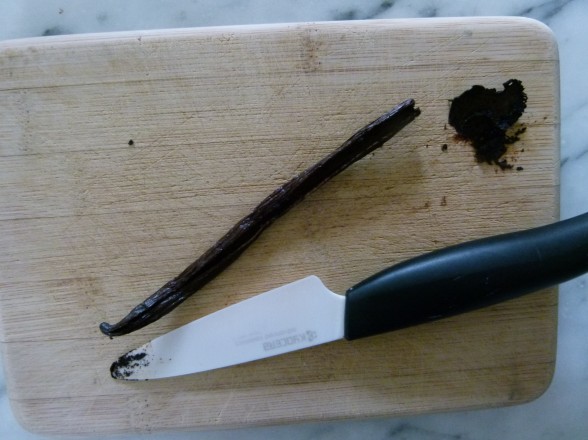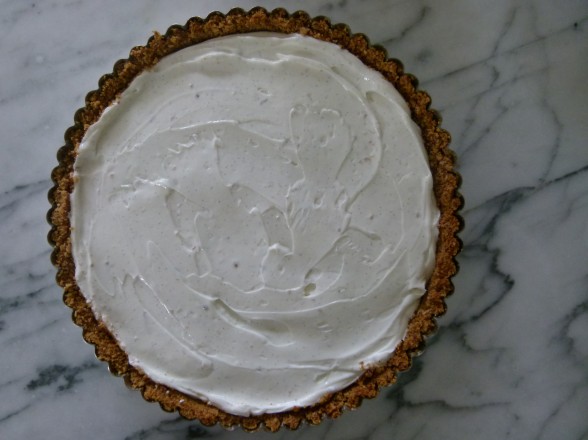 Since I am beyond crazy for the fresh blueberry sauce I posted last year, I poured that on top for the perfect finish.  Of course you can do something more red, white and blue by topping the tart with fresh raspberries and blueberries.  These berry tarts from Martha Stewart look darling and can give you some inspiration for using fresh fruit.  Or you can use any type of fresh fruit sauce like peaches, cherries, or citrus in the winter.  So many delicious ways to enjoy this!
 

 

 

View this post on Instagram

 

 
Yogurt and Blueberry Tart
Serves:
makes one 9-inch tart which serves about 8 people
Ingredients
For the Graham Cracker Crust:
2 cups graham cracker crumbs*, about 14 standard crackers pulverized in the food processor (click here for my recipe for homemade graham crackers. The recipe is gluten-free adaptable.)
3 Tablespoons coconut sugar or cane sugar
⅛ teaspoon sea salt
6 Tablespoons unsalted butter, melted
1 teaspoon pure vanilla extract
For the Filling:
3 cups plain, unsweetened Greek-style full- fat yogurt, strained 4 hours or overnight*
2 Tablespoons pure maple syrup, raw honey or cane sugar
1 vanilla bean, scraped (use the pod to flavor sugar or discard)
1 pint fresh blueberries for garnish or blueberry sauce (recipe below)
Instructions
To make the crust, preheat the oven to 350 degrees. Blend graham crackers, sugar and salt in a food processor until graham crackers are finely ground. Add butter and vanilla; process until moist crumbs form. Press crumb mixture onto bottom and sides of a 9-inch round tart pan, springform pan or pie plate. Bake crust until deep golden brown, about 12 minutes. Cool completely.
In a medium bowl, mix the strained yogurt with the maple syrup and the scraped beans from the vanilla bean. Spread the yogurt mixture in the crust and smooth the top. Serve immediately or store in the refrigerator for a few hours.
Garnish with fresh blueberries or pour blueberry sauce over the top. Store leftovers in the refrigerator, however crust will be soft the next day
Notes
I have tried this recipe with alternative yogurts, such as coconut, but they will not strain to the same thick, cream cheese-like consistency as the Greek yogurt.

*To strain yogurt: place a thin, clean tea towel/flour sack towel or a double layer of cheesecloth inside a colander. Place the yogurt in the tea towel and wrap up to cover the yogurt. Place the colander in a large bowl or on top of a plate to catch any drips and place in fridge overnight.
FRESH BLUEBERRY SAUCE
make 1 1/4 cups of sauce
1 ½ – 2 teaspoons arrowroot powder (depending on how thick you want it)
1 Tablespoon freshly squeezed lemon juice
1 pint blueberries
3 Tablespoons Grade A maple syrup
3 Tablespoons water
In a small bowl, whisk the arrowroot in the lemon juice until dissolved. Set aside.
Place the blueberries, maple syrup and water in a small saucepan. Bring to a boil and simmer for 4 minutes.
Add the arrowroot and lemon juice mixture and stir to combine. Simmer for another 3-4 minutes until blueberries are very soft and sauce has thickened.
Serve warm over pancakes or ice cream or refrigerate up to 5 days for later use.