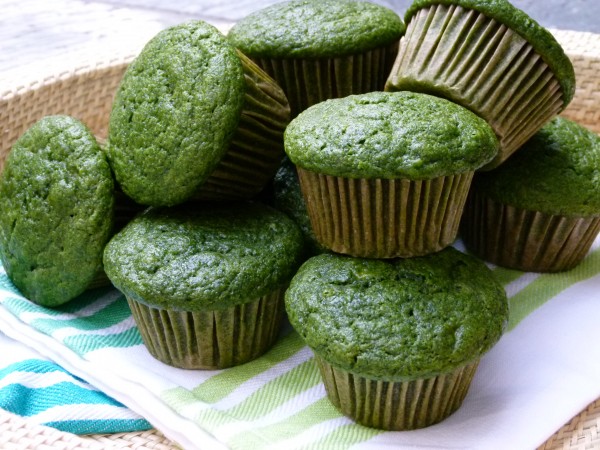 I am too excited about this muffin recipe to wait until St. Patrick's Day!  I've had great luck in the past using pureed spinach to turn pancakes green, so I knew I could make a green muffin.  Not only do I think these turned out fantastic, even Mr. Picky loved them, too.  Although I did tell him a little lie and said I used green food coloring and he just lit up, eyes wide, "Really?!  You did?!  Really, Mom?!  Like the unhealthy kind?!"  Honestly, I'm a little disappointed that my son actually thinks I would use food coloring in a muffin.  And just as disappointed that he would be excited to eat that same muffin.  I had to lie again.  Actually, buddy, it's a natural green food coloring which gets its color from spinach.  Bummed out face.  I know for a minute there he thought I suddenly turned into an exciting mom, one who would take risks and dare to use carcinogens!  "Oh.  They're still good, I guess."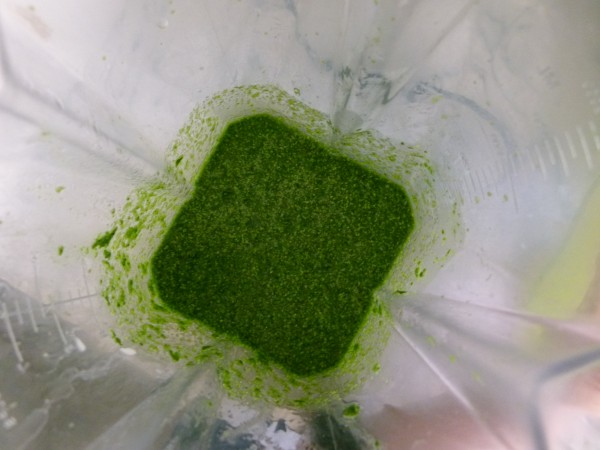 And they are good!  These muffins are lightly sweet, moist, simple and BRIGHT GREEN because they are loaded with spinach!  St. Patrick's Day is a HUGE opportunity to get green foods into your kids because they are expecting them.  You're showing your spirit.  On any other day, green muffins are you just trying to sneak leafy greens into your kids who are not fooled.  But the closer we get to March 17th, green muffins are part of the fun!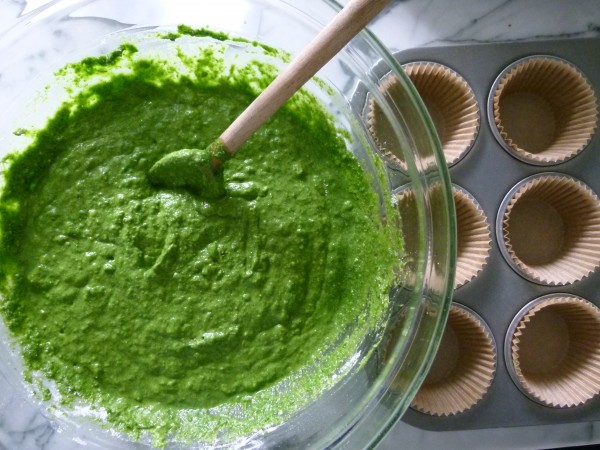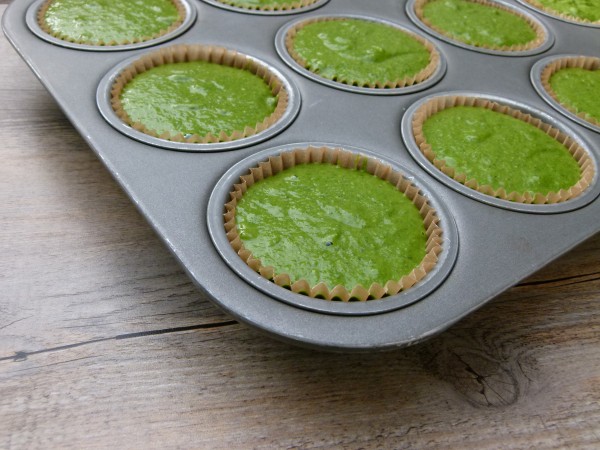 This is a very basic muffin recipe.  The spinach is undetectable and the banana is very subtle.  But if you hate banana, you might be able to sub 1/2 cup of applesauce.  I think adding walnuts or chocolate chips would be great, too.  One of my daughters suggested cream cheese frosting, although then these become cupcakes which is fine, too.  These tasted best the day they were made and the next day, too.  They lasted just fine a few days on the countertop in a sealed container, but I would freeze what you don't think you'll eat within a couple days.  Let me know if you make these and if you get lucky!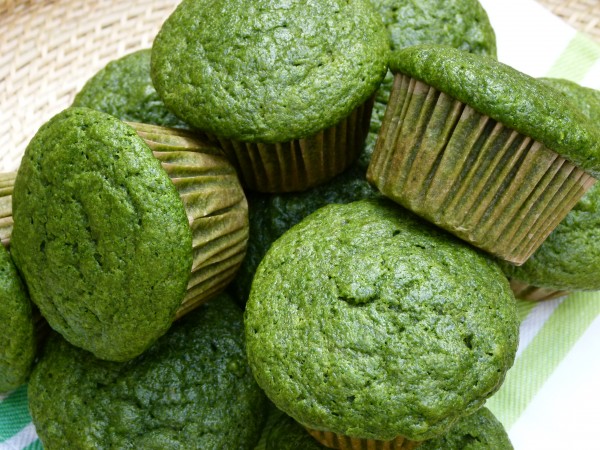 Green Muffins
Ingredients
2 cups whole wheat pastry flour, white whole wheat flour or spelt flour (or use 2 cups of King Arthur Multi-purpose Gluten-free Flour + 1 teaspoon xanthan gum)
2 teaspoons aluminum-free baking powder
½ teaspoon baking soda
½ teaspoon fine ground sea salt
1 large egg
¾ cup pure maple syrup (Grade A or Grade B)
¾ cup dairy or non-dairy milk (such as almond milk)
¼ cup unrefined coconut oil, melted
2 teaspoons pure vanilla extract
1 5- or 6-ounce bag of fresh baby spinach leaves
2 medium ripe bananas, mashed
Instructions
Preheat oven to 350 degrees and line a standard 12-cup muffin tin with unbleached parchment liners.
In a large bowl, whisk together the flour, baking powder, baking soda and salt.
In a blender add egg, maple syrup, milk, oil, vanilla and spinach.  Process until pureed.
Add spinach mixture to the flour mixture and stir until just combined.  Fold in the mashed banana.
Scoop batter into prepared muffin tin, filling cups about ¾ full.  I like to do this with a large ice cream scooper.  Bake about 25 minutes, or until toothpick inserted into the center comes out clean.
Store at room temperature up to 3 days.  These freeze nicely!