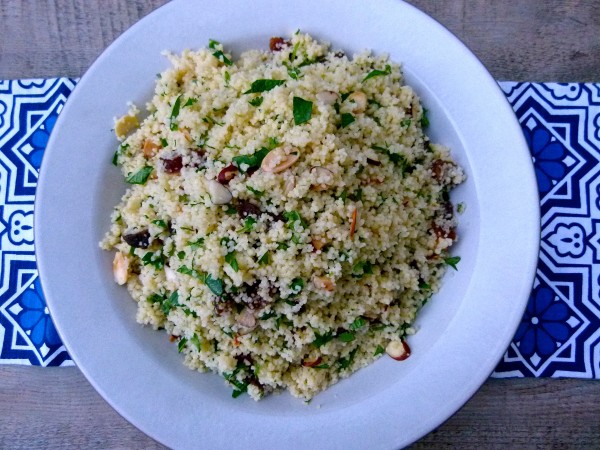 We had such a lovely getaway in Palm Springs with the kids this weekend.  My husband, who designs and builds houses, likes to go to a few days of Modernism Week every year and we decided to make a little family trip of it this time.  My kids are exposed to a lot of talk about food because of what I do, but my husband also discusses his business with them, too.  I wouldn't say they could go out and build a house tomorrow, but they have an understanding of architecture and design.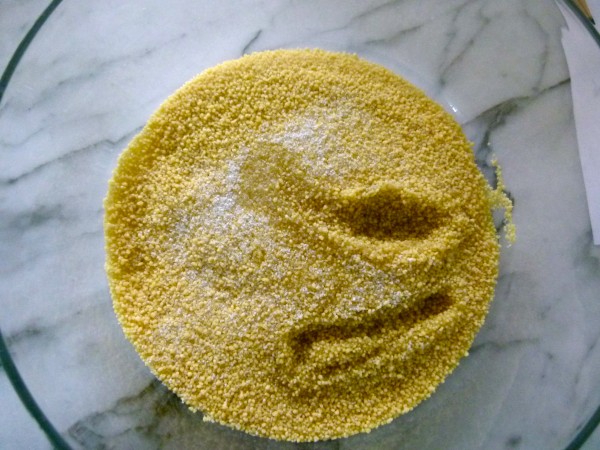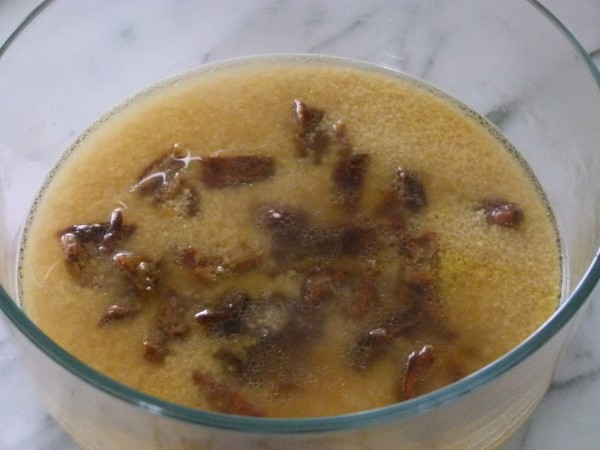 So it was kind of funny to me when my kids would walk into a home on a tour this weekend or a show, and people would be shocked to see them.  "Oh my word!  We have children here!"  The first time I heard this, I figured the kids weren't welcome.  But I was very wrong.  "How nice to see children appreciate design!"  I was proud of the kids because they were well-behaved and seemingly interested.  And it made me think about how the experience was a little analogous to food and eating.  I always tell my students that part of the process of creating a healthful eater is simply exposing the kids to a wide variety of nutritious food.  Another critical part of the process is modeling good eating habits.  One day it will all click with them and they'll end up surprising you!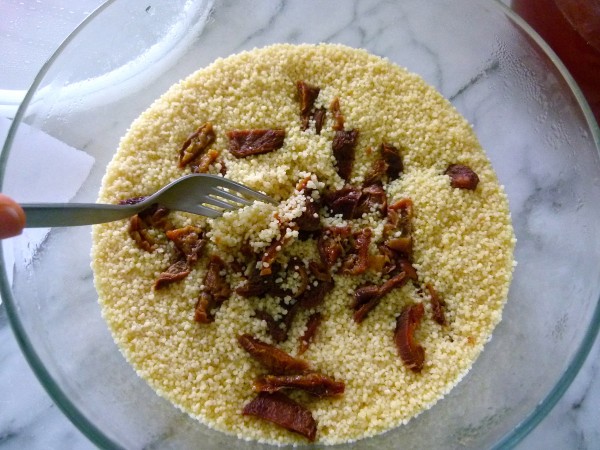 I am flexible with Mr. Picky though.   Sometimes I will make something like this couscous with dried apricots and herbs for dinner, but leave a little plain couscous and apricots for him on the side.  I usually encourage, but often insist, that he at least try the dish with all the herbs and such.  Sometimes he will and sometimes he won't, but this strategy works well for me since I can accommodate him a little without my having to make a second meal.  And the message that I am sending is that eventually he will eat like the rest of us.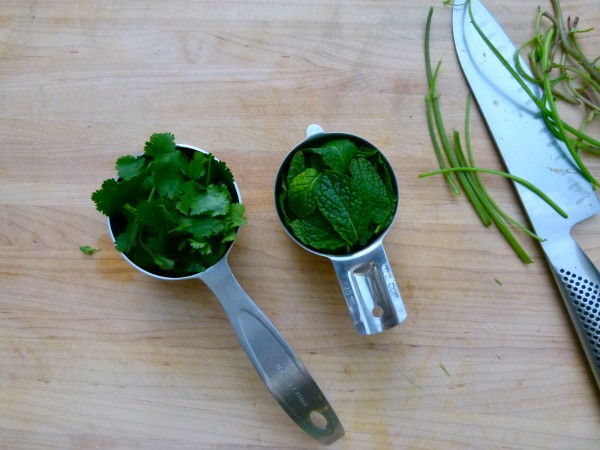 Mr. Picky happens to like couscous and dried apricots and if he's really hungry, he'll eat the herbs and all.  He won't eat it mixed with the Moroccan chicken I posted on Friday.  He will eat them separately though.  No problem here, although I personally like couscous as an accompaniment to soak up something juicy and saucy.  Other than that, my girls will take leftovers in their lunch boxes with some feta and maybe a little extra lemon juice and olive oil.  Yum!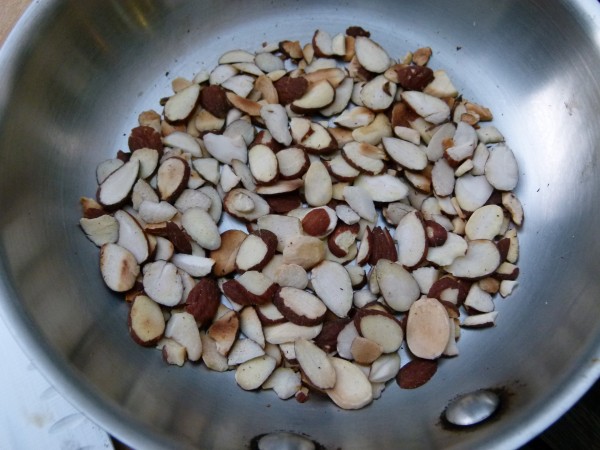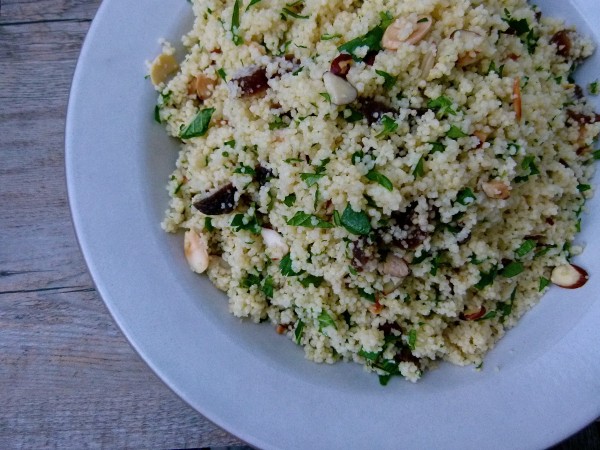 Couscous is like a busy person's dream come true.  You pour really hot water or stock on it with a little salt and perhaps some olive oil and presto!  Ten minutes later you have a nice fluffy side dish.  I know that couscous is processed durum wheat flour and not a whole grain, but there's still a decent amount of fiber in it and you can also find whole wheat couscous if that's important to you.  Of course you can also make this recipe with quinoa if you want a gluten-free version which I have done many times.  In fact, I've often said to people who haven't tried quinoa that you can take your favorite couscous dish and sub quinoa.  Only you cook them differently.  But you knew that.   And there are other ways to mix this recipe up — dried cherries or raisins instead of the apricots, pistachios or chopped almonds instead of the sliced almonds, parsley instead of the cilantro or just use all of one herb.  This is an easy recipe to let your personal taste be your guide!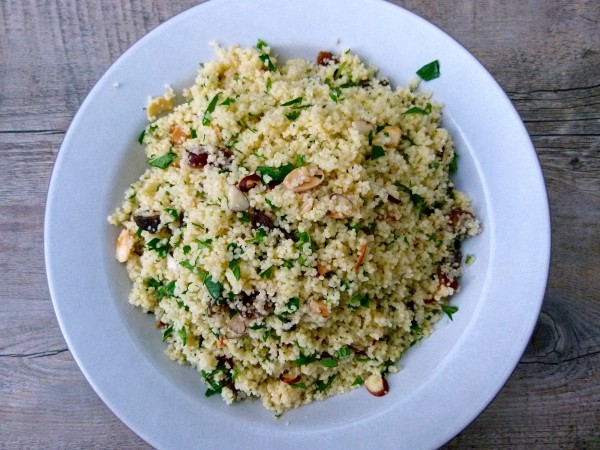 Couscous with Dried Apricots and Herbs
Ingredients
1 10-ounce box of couscous (1 ½ cups couscous)
½ cup dried unsulphured apricots, sliced
1 teaspoon sea salt
1 ½ Tablespoons unrefined extra-virgin olive oil
2 cups HOT (even boiling) chicken stock, vegetable stock or water
½ lemon, juiced
¼ cup whole almonds, toasted and chopped
2 scallions, green parts only, chopped
½ cup fresh mint leaves, chopped
½ cup fresh cilantro leaves, chopped
Instructions
Place the couscous, dried apricots, salt and olive oil in a medium bowl and cover with HOT stock. Stir with a fork to combine. Cover and let sit for 10-15 minutes. Uncover and fluff with a fork.
Pour lemon juice on top and toss to combine.
Add the almonds, scallions, mint and cilantro to the couscous and toss gently to combine.
Notes
Pomegranates are a delicious addition when they are in season (December-February)