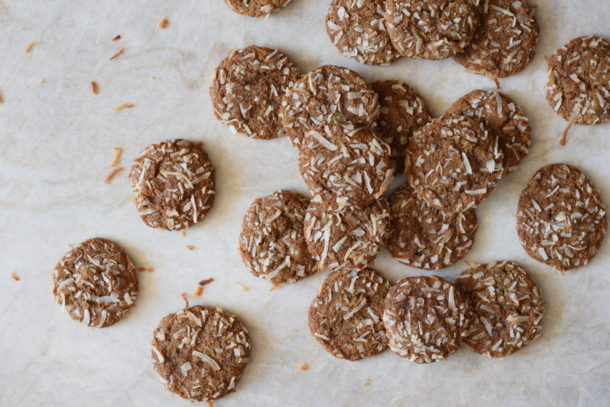 Just in time for your cookie exchange!  These cookies are chewier than a gingersnap, but still wow you with that sweet and spicy kick.  I love rolling them in unsweetened, shredded coconut instead of the traditional granulated sugar, but they are just as good without the additional adornment.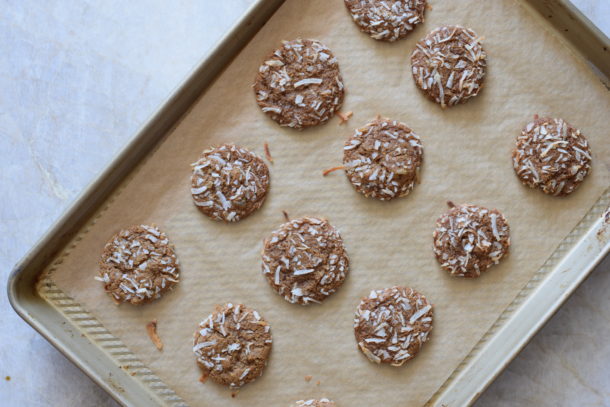 Let's discuss some of the sweeteners used in this recipe.  I used organic brown sugar as my first sweetener.  I wouldn't call brown sugar a high-quality sweetener, but it provides the flavor and tenderness I am looking for.  I choose the organic version to avoid the high concentration of pesticides found in regular brown, but this ain't health food.  The other sugar is called Rapadura or a similar product goes by the name Sucanat, short for sugar cane natural.  These are minimally processed organic cane sugars which still contain the vitamins and minerals naturally found in the sugar cane plant.  The molasses is still present in these granules, which make it a perfect sweetener for these cookies.  If you can't find them, use all dark brown sugar.  Lastly, I have used blackstrap molasses in the past, hoping my family will like it as much as regular unsulphured.  But alas, we will sacrifice less iron for less bitterness.  If you enjoy the stronger flavor of blackstrap, by all means use it.  You will be rewarded with a much more mineral-rich cookie.  But the end of the day, we should enjoy what we make and my family and friends adore these cookies with regular unsulphured molasses.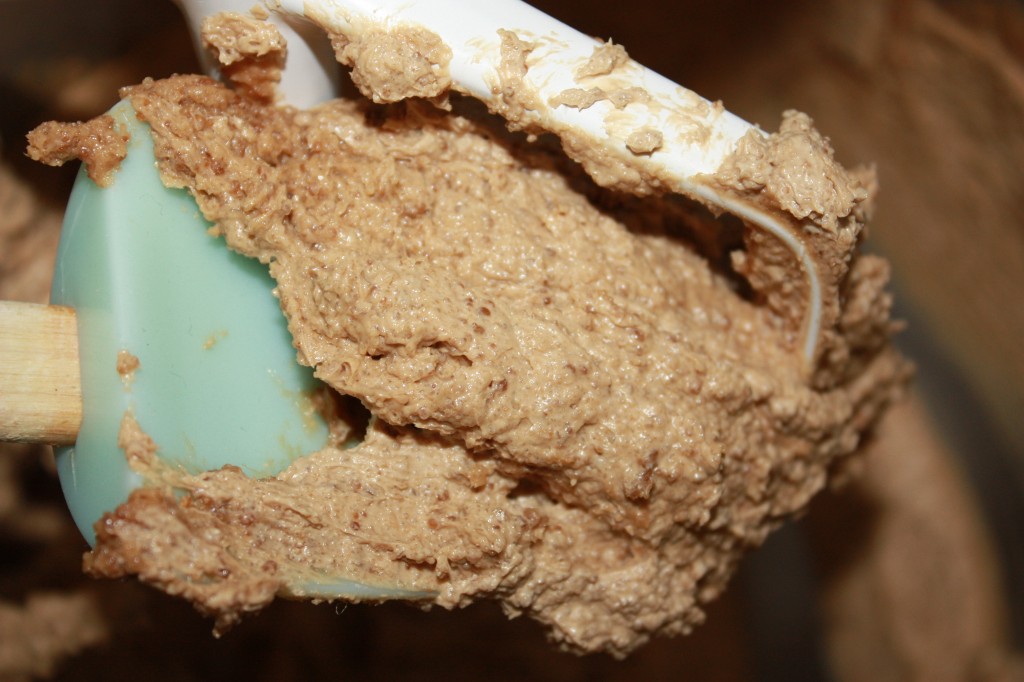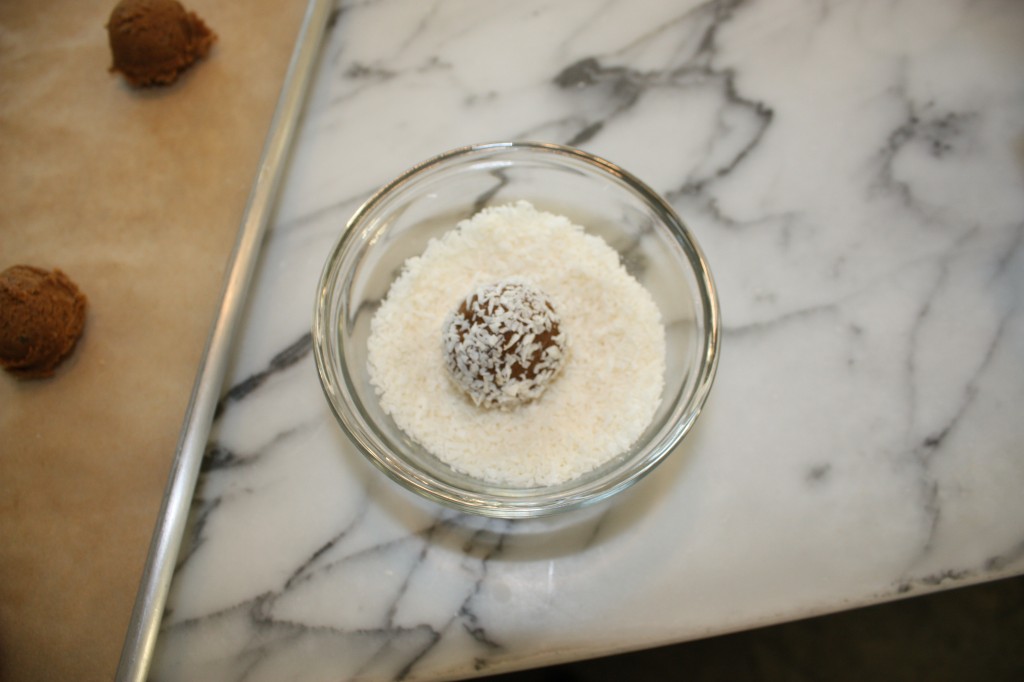 As with most cookie dough, this can be made several days in advance, if kept refrigerated and well covered.  You can just bake the quantity that you need when you need it.  This is especially helpful when your daughters tell you their charity league cookie exchange is on Friday at 4:00 pm and school gets out at 3:00 pm.  Grin (and bake it!).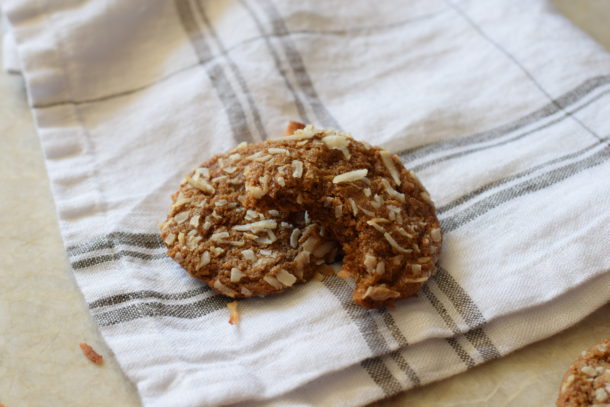 molasses-ginger cookies recipe
Serves:
4 dozen 2½ inch cookies
Ingredients
2 cups whole grain pastry flour, all-purpose flour, or spelt flour
1 teaspoon baking soda
1 ½ teaspoons ground ginger
1 teaspoon ground cinnamon
½ teaspoon ground cloves
½ teaspoon fine sea salt
⅔ cup chopped crystallized ginger (optional)
1 ½ sticks unsalted, organic butter, room temperature
½ cup dark brown sugar
½ cup Sucanat, Rapadura (whole cane sugar) or dark brown sugar
¼ cup dark unsulphured molasses (not blackstrap)
1 large, organic free-range egg
½ teaspoon pure vanilla extract
1 cup dried, unsweetened shredded coconut or turbinado sugar
Instructions
Mix together the flour, baking soda, spices and salt. Add crystallized ginger.
With an electric mixer fitted with the paddle attachment, beat the butter and both sugars until fluffy, about 4 minutes. Add molasses, vanilla and egg and beat until well blended.
Add flour mixture and mix until just blended.
Chill, covered, until firm, at least several hours.
Preheat the oven to 350 degrees. Line 2 baking sheets with parchment paper.
Place the coconut in a small bowl. Form the dough into 1 to 1 ¼ inch balls (an ice cream scooper is helpful) and roll them in the coconut or turbinado sugar. Place them 2 inches apart on the cookie sheets. You should fit 12 per sheet.
Bake the cookies in the lower third of the oven for approximately 10-12 minutes or until the tops start to crack. Remove from the oven and allow to cool for 2 minutes. Transfer to wire racks.